Before modern times, people watched black and white TV people had to twist antennas to capture a clear picture. Now is a modern age. Technology has come a long way. Now people made a theater-type environment at their own house to get the true home theater feeling. Common problems that may be signs of a bad HDMI cable include:
HDMI technology has helped to make it easy to connect multiple devices. HDMI cables are very useful for home theater systems. They can carry rich sound and beautiful images without any problem. But once if an HDMI cable goes bad or gets damaged, it can bring your entire home theater system to a screeching, blurry, and cessation.
Now you can ask that what are the most common signs, symptoms, and fixes for a bad HDMI cable.
Mostly, HDMI problems can be solved simply by checking the HDMI cable. Because HDMI ports are not overly tight, that's why HDMI cables may become loose through use.
In case you face handshake issues, you can follow four potential ways to fix them. You can re-sequencing your turn-on process, check the selected input, check your video resolution, and check for software updates.
You can upgrade to high-speed cables or make sure all devices are HDR compatible, and you can also check the video resolution settings if you face HDR issues.
For HDMI-DVI issues, you can make sure all devices are HDCP compatible, or you can also check for conversion issues and call technical support.
The HDMI connection is very useful for your home theater system, so you should have a basic knowledge about which issues are most common and also how they can be solved as well. It can be so helpful for you and save money on not buying a new cable with every issue. You will also be able to identify possible issues quickly and have your home theater back up and running.
If you want to get rid of these problems, you should use a high-quality HDMI cable. Every cable does not come with the same quality. Using a low-quality HDMI cable can lead to problems in the future. Here's a highly recommended best-quality HDMI cable on Amazon.
What Makes HDMI So Special?
HDMI stands for High Definition Multimedia Interface. HDMI technology has streamlined connectivity in ways often underestimated. HDMI was introduced to electronic consumers in 2004. It is doing a great job in meeting the needs of consumers till now.
HDMI 2.0 is the latest variant available on the market. It can easily support 4K technology through 12-bit colors and resolutions up to 60 frames per second. HDMI 2.1 will be more upgraded than this. It was announced in 2017 and still in development. With HDMI 2.1, you will be able to watch 10K videos, and it will also expand on 4K and 8K capabilities.
HDMI cables can transport both audio and video signals in between connected devices. There are some other devices available to assist them, such as couplers and so on. With HDMI, you will not need particular cables for sound and pictures.
HDMI also conveys what is known as "handshake" information. Let me explain a little bit, HDMI cables relay copy protection data, component types, capabilities, and restrictions between your connected devices.
HDMI and HDMI ARC (ARC stands for Audio Return Channel) also support Consumer Electronics Control technology which is also known as CES technology. It helps you to control the basic functionality of up to 15 connected devices with just a single remote.
HDMI technology helps you to minimize your home theater system's footprint; besides, it also increases the capabilities. It is compatible with almost all platforms and devices. It is like a valuable asset in the world of technology. It is very useful for the entire home theater setup.
Testing For a Bad HDMI Cable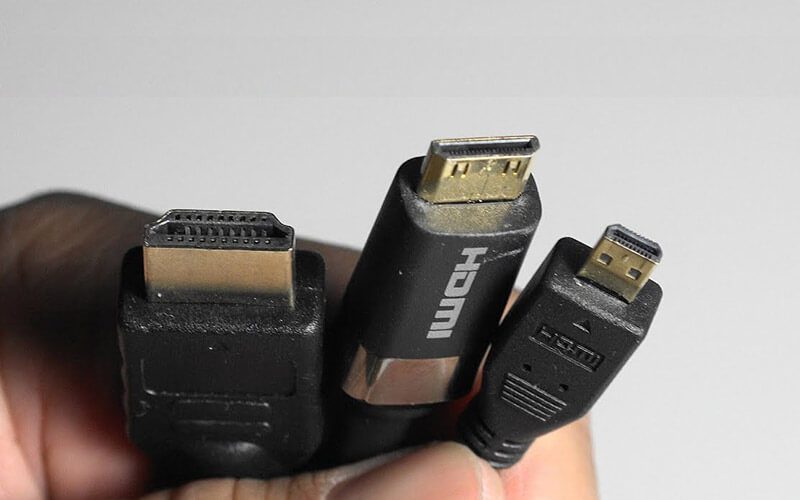 Before you start to learn about the most common issues with HDMI cables, you should know how to check for a bad HDMI cable in general.
At first, you should check if your device works when connected through a different HDMI input port on your television, projector, or receiver. Some devices also have many HDMI ports, so you can also check them as well.
If you find every device is working correctly and you are on the right input, but the picture or sound still does not appear, it may be because of your bad HDMI cable. In this case, you just have to replace the HDMI cable.
Common HDMI Issues
Technologies are being upgraded day by day. HDMI technology is a great invention that can provide beautiful pictures and sounds flawless. But after all, sometimes you can face problems as well. But if you have the knowledge related to a bad HDMI cable, that can be helpful and will make it easier to find out a solution.
Some of the common HDMI issues you may face are:
No picture.
Blurry or fuzzy picture.
Discoloration.
Intermittent picture.
Poor resolution.
Lack of sound.
Your HDMI issues can be solved most of the time simply by checking to make sure your HDMI cable is entirely embedded into each connecting device. If you find out any frayed or exposed wires, then your HDMI cable may have become damaged, and you now have to replace them.
In this article, you will find explanations about some issues you may face. But you should always check your HDMI cable first to ensure it is fully connected to both devices. It will help you to prevent the majority of fixable issues associated with an HDMI cable.
HDMI "Handshake" Issues
The Issue:
The HDMI "handshake" can cause several issues. The High Bandwidth Digital Content Protection is also known as HDCP. It helps to protect copyrighted material. The HDCP 2.2 is great for 4K technology. The HDCP was developed by Intel Corporation. It helps to prevent customers from copying harmed media, such as movies, video games, and broadcasts. Blu-ray, for example, heavily relies on HDCP technology.
HDCP technology work through HDMI cables. So if your HDMI connection is not secure or has become damaged, your home theater will suffer from it.
Potential Fixes:
Re-Sequence Your Turn On Process. You should know that some of the particular devices need to be turned on in a particular way. This can happen because of the order through which your connections are made, your universal remote's capabilities, or something else. After all, if your device does not power on or displays a "No Signal" text, then you should try turning your devices on in a different way.
Check the input you are using. And make sure that all the input is connected with the right port of the connected device. You can scroll by your input options to try another HDMI or component connection to make sure you have selected the right one. If your television has been moved or hit recently, a port may have become damaged. So check that, and you can move your HDMI connection to another port in order to fix that problem.
Check the Resolution Settings of your video. Some of the devices (such as Blu-ray players) may have the option to change output settings. They can automatically change resolutions to match your television or home theater projector's capabilities but not every time they choose the correct one. So you should match your device's output setting to your television or projector to see if this makes a difference in picture quality.
You should also check for Software Updates. Software updates come so that you do not face a bad connection. If recent updates are made to either of the connected devices, it may cause the "handshake" to fail. So we recommend you to check online for complaints regarding "handshake" issues if you have experienced a recent device update or you are now having connectivity issues.
HDMI HDR Issues
The Issue:
As we have mentioned above that HDR stands for High Dynamic Range. HDR can provide you with images that are subjected to a much broader color range which is far beyond the 4K technology. It can deliver images with much more detail as the expanded color potential offers them a larger scale, and you can even notice the smallest details as well.
HDR is quite a newer technology. That's why not all devices are capable of supporting it. You can do a few things if your HDR video fed is not coming through as clearly as you would expect.
Potential Fixes:
You can use High-Speed HDMI Cables. HDR technology needs a minimum of 10.2 gigabytes per second (Gbps) connection. And an 18 Gbps connection is ideal. So it would be best if you used an HDMI cable that has the ability of this. You can find the best quality HDMI cables on Amazon.
Make sure that your devices are compatible with HDR. Home theater systems have different parts. If you connect an HDR-capable device through a receiver to a television or projector, you should make sure that the receiver is also compatible with HDR as well. If your television or projector is not compatible with HDR, then, unfortunately, you will not be able to enjoy the beauty of HDR.
You should also check Your Video Resolution Settings. The "handshake" issues here also your device's video resolution settings may be selected to auto. But HDR technology is only compatible with 4K devices. So you should make sure you have selected this option on your devices.
HDMI DVI Issues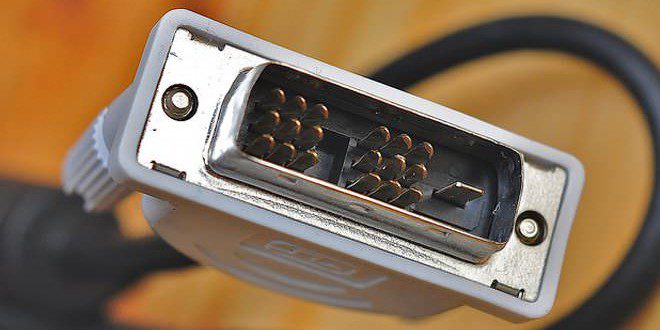 The Issue:
Digital Visual Interface (also known as DVI) technology was invented and used before HDMI. Many older televisions and devices that people are still using today have DVI technology instead of HDMI. DVI can only transfer video signals. They are unable to transfer audio signals. So if you need to transfer the audio signal, you have to use either RCA or 3.5mm audio cables instead.
But your HDMI device can still be connected to your DVI devices with just a use of a conversion cable or a specially-made adapter.
Potential Fixes:
Make sure that your devices are compatible with HDCP. Because if you want to use a device that requires an HDMI cable, then you have to be sure first about your DVI device capable of supporting HDCP. All because of the HDMI "handshake" can happen through DVI conversions. And it can be rejected if the older gadget is not capable of accepting the copyright data.
You should also check for Conversion Issues. HDMI to DVI conversion cables and adapters sometimes will not work perfectly. So it would be best if you read reviews on the cables or adapters before you buy that so that you can easily find out the most reliable one.
You should check for software updates as well. Just because your older device is HDCP compliant, the current software on it may not be able to recognize the HDMI device you are trying to connect. If you experience this type of problem, you can call your DVI device's tech support.
Related Questions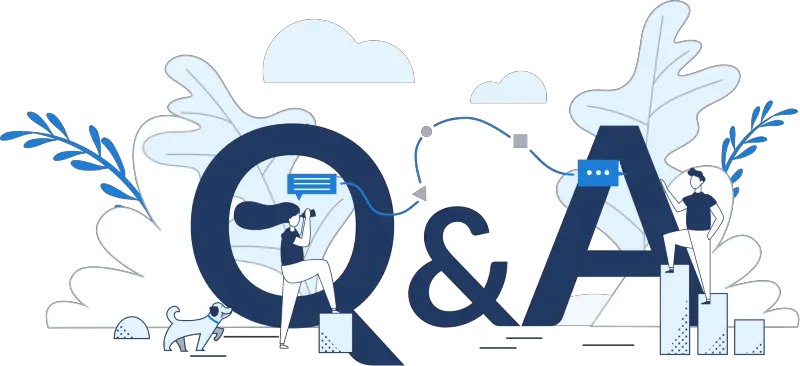 You want to connect your laptop to your home theater system, but the screen stays blank; what can you do?
Answer: You should make sure that your laptop or desktop has HDMI selected as the default output connection. If still, you face the problem, you can try to troubleshoot it simply by following the following steps:
At first, boot up your computer with the HDMI cable connected to both the computer and a TV that is on already.
Turn the TV on after booting up the connected computer
Boot up the computer and television individually, then connect the two with an HDMI cable. However, you should remember that in some cases, you will need to use a VGA cable in place of an HDMI cable.
What can I do about my Wireless HDMI issues?
The Wireless HDMI technology is also known as WHDI and/ or WiHD (it actually depends on the format). It is pretty new, though. They help you to give your home a minimalistic look and free you from the hassle of cables. It is a great thing for the people who have devices that are spaced far apart.
Whatever they also come with their own disadvantages. If you have already experienced issues with your wireless HDMI, you should try to moving it around to help prevent interference often caused by line-of-sight and distance. If still, it does not help, we recommend you call tech support for your particular device.
-our editorial board has reviewed this article and has been approved for publication according to our editorial policy.
Best Seller List of HDMI Cables:
Sale
Bestseller No. 1
PowerBear 4K HDMI Cable 10 ft | High Speed Hdmi Cables, Braided Nylon & Gold Connectors, 4K @ 60Hz,...
4K HDMI Cable: Male to Male HDMI Cable Supports 4K Video @ 60Hz, 2K, 1080P, 48 bit/px HDR color depth, TrueHD 7.1, Audio Return Channel (ARC) & Ethernet
Premium Quality HDMI Cable: This HDMI cable has 30WG copper wire, triple tin shielded in a double braided premium nylon with gold plated corrosion resistant connectors for guaranteed top tier image & sound
Full Compatibility: Ultra high speed 4K HDMI cable supports 18Gbps transfer and is backwards compatible with earlier versions of HDMI cable (1.3/1.4/2.0/2.0a) NOT for 8K
Universal HDMI Cable: Works with all of your HDMI devices. Compatible with Blu-ray players, Fire TV, Apple TV, PS5, PS4, XBox One, Nintendo Switch, computer, laptop, monitor, projector and more. An essential HDMI cable for all of your home & office devices
10 Feet 1 Pack: One 10 ft HDMI cable (3 meters) thickness 0.24 inches (6 mm)
Bestseller No. 2
Amazon Basics High-Speed HDMI Cable (48Gbps, 8K/60Hz ) - 3 Feet, Black
IN THE BOX: (1) 3 foot 8K 48Gbps HDMI cable for transmitting video and audio signals from source to display
DYNAMIC USABILITY: Connect tablets, laptops and other host devices to projectors, video conference systems, HDTV, monitors, and more
RELIABLE PERFORMANCE: Flexible and durable PVC cable; Gold-plated HDMI connector resists corrosion and abrasion and enhances the signal transmission performance
SUPPORTS 4K VIDEO & MORE: Supports Ethernet, 3D, 8K@60Hz or 4K@120Hz video, and Audio Return Channel (ARC); 48Gbps bandwith
PLUG & PLAY DESIGN: This plug and play cable removes the need for complicated drivers or setup time
Bestseller No. 3
Amazon Basics High-Speed HDMI Cable (18 Gbps, 4K/60Hz) - 3 Feet, Pack of 2, Black
HDMI A Male to A Male Cable: Supports Ethernet, 3D, 4K video and Audio Return Channel (ARC)
Connects Blu-ray players, Fire TV, Apple TV, PS4, PS3, XBox One, Xbox 360, computers and other HDMI-enabled devices to TVs, displays, A/V receivers and more
Cable allows you to share an Internet connection among multiple devices without the need for a separate Ethernet cable
Meets HDMI standards (4K Video at 60 Hz, 2160p, 48 bit/px color depth) that supports bandwidth up to 18Gbps and backwards compatible with earlier versions.
Cable length: 3 feet (0.9 meters); Pack of 2
Bestseller No. 4
Amazon Basics High-Speed 4K HDMI Cable - 10 Feet
HDMI A Male to A Male Cable: Supports Ethernet, 3D, 4K video and Audio Return Channel (ARC)
Connects Blu-ray players, Fire TV, Apple TV, PS4, PS3, XBox One, Xbox 360, computers and other HDMI-enabled devices to TVs, displays, A/V receivers and more
Cable allows you to share an Internet connection among multiple devices without the need for a separate Ethernet cable
Meets HDMI standards (4K Video at 60 Hz, 2160p, 48 bit/px color depth) that supports bandwidth up to 18Gbps and backwards compatible with earlier versions.
Cable Length: 10 feet (3 meters)
Bestseller No. 5
AudioQuest Vodka 48 3.0m 8K-10K 48Gbps HDMI Cable (9.8ft)
AudioQuest Vodka 48 HDMI cables can transfer up to professional 10K Ultra HD video. The incredible 48Gbps data rate is made possible by four balanced audio/video pairs each capable of 12Gbps, enabling a surprisingly stronger audio/video experience.
Increasingly thick layers of silver plating are applied to AudioQuest's Long-Grain Copper (LGC) conductors to improve Noise-Dissipation. Placing the superior metal on the outside of the conductor produces the greatest benefit on overall performance.
In addition to all 19 HDMI conductors being Direction-Controlled to reduce RF Noise, AudioQuest Vodka 48 HDMI cables feature a high-loss carbon layer sandwiched between layers of metal around the 4 FRL + eARC pairs to further enhance noise-dissipation.
The Audio Return Channel sends audio from the TV to a soundbar, receiver, or ARC input. "enhanced" eARC is easier to use and enables lossless multi-channel. In AudioQuest Vodka 48 HDMI cables, the eARC conductor pair is internally controlled for direction to ensure superior audio performance.
AudioQuest Vodka 48 HDMI cables use Direction-Controlled conductors to minimize RF noise. For optimal Noise-Dissipation and superior audio performance, use Vodka 48 HDMI cables with the plug's arrows pointing towards the TV, or Source towards A/V receiver.
Sale
Bestseller No. 6
4K HDMI Cable 2 Pack 6ft, JSAUX 18Gbps High Speed HDMI 2.0 Braided Cord, 4K 60Hz HDR, 2K 1440P...
4K HDMI Cable: JSAUX HDMI-Cable supports 18Gbps high bandwidth, Mirror & Extend mode, Ultra HD 4K(2160p), QHD 2K(1440P), FHD 1080p, HD 720P, HDCP 2.2, 48-Bit Deep Color HDR, Audio Return Channel(ARC), CEC, Dolby Atmos, Dolby TrueHD 7.1 audio, 3D, Ethernet and Hot plugging.
Full Compatibility: HDMI Cables Male to Male Supports 4K Video @ 60Hz (4:4:4), Backward compatible with 1440p @144Hz (4:4:4), 1440p @120Hz (4:4:4), 1440p @ 60Hz(4:4:4), 1080p @ 240Hz (4:4:4), 1080p @ 144Hz (4:4:4), 1080p @ 120Hz (4:4:4), 1080p @ 60Hz (4:4:4) and HD 720p. Earlier versions of HDMI cable (1.3/1.4/2.0/2.0a)
Superior Design: This HDMI cable has 28AWG copper wire, triple tin shielded in a double braided premium nylon with gold plated corrosion resistant connectors for guaranteed top tier image & sound.
Universal HDMI Cable: Compatible with all of your HDMI devices. Blu-ray players, Fire TV, Apple TV, PS5, PS4, PS3, XBox One, Nintendo Switch, computer, laptop, monitor, projector and more. Indispensable hdmi cables for home and office equipment.
6 Feet 2-Pack: The perfect length, with the combination of two outfits, allows you to have more choices in application scenarios without worrying about usage issues.
Bestseller No. 7
HDMI Cable 4K 60HZ 6 Foot,18Gbps High Speed HDMI 2.0 Cable HDCP 2.2 HDR 3D 2160P 1080P 28AWG...
High Quality HDMI Cable 】 Durable nylon-braided with a bend lifespan of 10000+, Pure copper core manufacturing; Built with gold-plated connectors,and top American chips to ensure high-speed and flawless signal transmission
【High Speed】 Our HDMI Cord Supports high dynamic range imaging (HDR) video transmission bandwidth of up to 18 GBPS 4 k @ 50 and 60 / (2160 p),The Video resolution clarity is four times as 1080P/60 Video resolution clarity,Up to 32 audio channels for multidimensional and immersive audio experience,CEC extensions provide more extension commands and control of consumer electronics devices through a single control point.
【 improvement HDMI 2.0 cable 】 This HDMI Cable meets the latest standard HDMI 2.0 Version,It has been tested for many times on many hdmi devices and certified,Perfectly fit for all devices with HDMI 2.0 standard as well as compatible with previous HDMI 1.2,1.3,1.4,1.5,1.8,2.1.It's a good choose for advanced work and entertainment,It can provide a stable and high quality picture image to improve and guarantee the work efficiency and the visual effect of watching movie at home.
【Compatible HDMI Device】Widely compatible with all HDMI devices:such as Set - top box, DVD player
【 Quality Warranty】Leadstar 4K HDMI Cable 6.6ft can offer replacement if it doesn't work within 12 months,please contact us for help via Amazon if any problem related to this HDMI 2.0 cable,we will help you within 24 hours.
Sale
Bestseller No. 8
8K HDMI Cable 2.1 2-Pack 6.6FT, Highwings Slim 48Gbps High Speed HDMI Braided Cord-4K@120Hz 144Hz...
⚡【Top Technology----Real 8K@60HZ HDMI Cable】 This 8K HDMI Cable uses the most cutting-edge technology, is compatible with 8K@60HZ and 4K@120HZ, clearly displays every particle, and accurately processes every signal source. With 8K HDMI's unique dynamic HDR and 12 Bit color processing technology, each scene of the video is every frame, with more ideal depth, brightness, detail, contrast and wider color gamut.
⚡【Upgrade Revolution----HDMI 2.1】 Highwings 8K HDMI Cable conforms to the standard HDMI 2.1 version. Compared with HDMI 2.0, its transmission speed has a qualitative leap, from 18Gbps to 48Gbps (6GB/s) directly, and there will no longer be stuck or dropped frames when watching video from now on. Support eARC, can achieve more advanced audio signal control capabilities. It is also backward compatible with HDMI 2.0b/2.0a/1.4/1.3/1.2/1.1 versions
⚡【Reinforced Classic High-Quality Materials】 This 8K HDMI Cable uses Hingwings' most popular classic style, with a new smart chip, making it reach an unprecedented height. The strength of the aluminum alloy shell and the tail's anti-bending design has been upgraded to make it more durable. The plug part is still made of 24K gold-plated material, which accurately transmits signals. The military grade tensile nylon material also greatly extends its life.
⚡【HDMI Cable For Game Enthusiasts】 This HDMI Cable is not limited to 4K@60HZ, it can break through 4K and achieve 8K ultra-high image quality. It can also achieve a super smooth picture of 4K@120HZ. Its latest game mode supports variable refresh rate, maximizes the value of the graphics card and CPU, and is more accurate in the processing of rendered images. When the scene is switched, the refresh rate will change accordingly to obtain a smoother and more detailed picture.
⚡【The Ultimate Perfectionist】 This HDMI 8K cable was made at the factory. Every cable and even every part has been put through rigorous testing. We've combined every flawless part into a perfect 8K HDMI cable. Then pass the performance tests in the laboratory and present them to you after passing the exam.
Bestseller No. 9
4K Fiber Optic HDMI Cable 328 Feet, 18Gbps 4K 60Hz(4:4:4 HDR10 HDCP2.2) 1440p 144Hz High Speed Ultra...
Fiber HDMI Cable is One Direction Transmission, The Source Plug Connect Video Devices such as Blu-ray Player, Apple tv etc. The Display Plug Connect Display Device such as TV, Projector, Moniter etc
Copper HDMI Cable can't get 18Gbps of Bandwidth after More Than 50 Feet. Fiber Optic HDMI cables can Achieve 18Gbps of Bandwidth from 1-Foot to 300-Foot
Supports All Formats of 4K 60Hz, Including 4K 60Hz 4:4:4, 4K 60hz HDR10, 4K 60Hz 4:2:2, and Compatible with 4K 60Hz Dobly Vision etc
The Fiber Optic HDMI Cable is Very Thin and Flexible, The cable only 0.2 inches thick. Please Treat the Fiber HDMI Cable Gently as it Passes Through the Trunking
HDMI A Male to A Male Cable, 328Feet 100Meter, 12 months warranty, feel free to contact our customer support team with any questions or concerns
Sale
Bestseller No. 10
8K HDMI Cable 2.1 25FT/7.6M 48Gbps, Snowkids Long Ultra 48Gbps High Speed 3D 8K60 4K120 144Hz...
[UHD HDMI 2.1 Cable] Snowkids Real 8K HDMI Cable meets the standard HDMI 2.1 Version and is also backward compatible with HDMI 2.0b/2.0a/1.4/1.3/1.2/1.1 versions; Compared with HDMI 2.0 and 1.4, its transmission speed is three times more content than Ultra HD 4K, and there will no longer be stuck or dropped frames when watching video from now on; Support eARC can achieve more advanced audio signal control capabilities; With Dolby Atmos and Dolby Vision, you can have an immersive experience
[Future Technology-8K@60Hz HDMI Cable] Snowkids 8K HDMI 2.1 Cable is compatible with 8K@60HZ, 4K@120HZ and 4K@100Hz, and more; With 8K HDMI's unique dynamic HDR and 12 Bit color processing technology and 48Gbps bandwidth, it can provide the Ultra High Definition cinematic experience and 3D visual effects with more ideal depth, brightness, detail, contrast, and wider color gamut; Supports HDCP2.2 when using HDCP2.2 video source
[4K@120Hz for Gaming] It can achieve a super smooth picture of 4K@120HZ for gaming; Its latest game mode supports variable refresh rates, maximizes the value of the graphics card and CPU, and is more accurate in the processing of rendered images; Variable Refresh Rate and Quick Media Switching reduce lag, motion blur, and frame tearing so that you can achieve smoother delay-free gaming and real-time interactive virtual reality
[Durability high-quality materials] With a new smart RTX 3090 chip, it can guarantee high-speed transmission without signal loss; Due to the SR technology, the flexural strength design can withstand up to 25,000 flex times; The plug part is still made of 24K gold-plated material, which accurately transmits signals; The military-grade tensile nylon material also greatly extends its life
You May Also Like…
Last update on 2022-06-27