If you are starting to think of setting up your home theater system, you may want to know if you need a receiver or an amplifier for your home theater system. Many questions may arise in your mind. What's the difference between a receiver and an amplifier? Are they the same? Questions like these may arise in your mind while setting up your home theater system. Are they the same? The answer to this question is negative. There are differences between these two. So, you might know the differences between these two and choose the right one for your home theater system.
what is an amplifier? An amplifier takes an audio signal, amplifies it, and then your speakers use it to play the audio. What is a receiver? A receiver comes with an amplifier and many functionalities like a preamp, input selection, tuner, radio, and more.
When you are getting a tuner, volume controls, radio, etc., and an amplifier in a single device, why should you buy an amplifier? Though a receiver is more beneficial, an amplifier is beneficial to use. If you want to have a crystal-clear idea about these two, then keep reading.
Standalone Amplifiers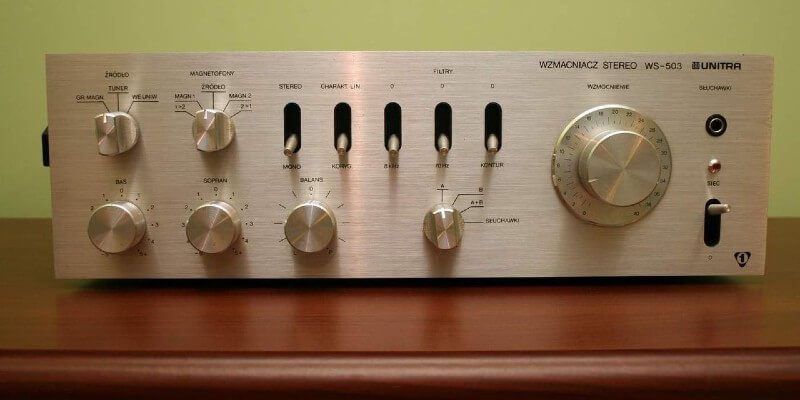 We have already told you that an amplifier takes an audio signal, amplifies it, and then outputs it. It is very important for your speakers. If you don't get the amplified signal, your speakers won't get enough power to work.
But when choosing between a receiver and an amplifier, you would probably choose a receiver because you are getting many functionalities with a receiver.
You may think a standalone amplifier is standalone. But unfortunately, it isn't. You will need the speakers, a preamp, the amplifier so that the system can work.
You would like to choose a receiver rather than an amplifier after reading this far. But you have to consider more things before your final decision.
Amplifier vs Receiver

As you know, a receiver is more convenient than an amplifier; you may like to choose a receiver. But there are some cases you might choose an amplifier rather than a receiver.
You already know that a receiver comes with a built-in amplifier and many functionalities like a preamp, input selection, tuner, radio, and more. You may choose a receiver for your home theater system to connect your speakers, TV, and more all into a single spot. It will be a great choice. But if you are an audio lover, want to set up your home theater for music, in that case, an amplifier would be a great choice.
Regardless, between these two, many people choose a receiver. People who are music or audio lovers choose an amplifier for their home theater system.

Pros and Cons of Amplifiers (Separates)
Pros of Amplifiers
If you go with the separates, you will have the control of choosing your preferred components. You can pick the best or your favorite components like the preamps, tuner, amplifier, radio, etc., in the market. You don't need to buy a pre-built unit that doesn't provide components that you like.
You can easily upgrade a separate system unit wherein a receiver you couldn't. You won't need to buy a new system for a component. If you need a better amplifier or a new tuner, you can easily change it.
Cons of Amplifiers
If you go for a separate unit, then you will need to consume a bit more money. Separates items with the best quality will cost a good price. And it will be a big factor when you are getting all the components at a much lower price.
The separate unit will take more space to set up the system completely. As each component is self-contained, the system will take more space than a receiver.
Pros and Cons of Receivers (Separates)
Pros of Receivers
All-in-one Unit– If you choose a receiver, you will get everything in a package. It includes a built-in amplifier and many functionalities like a preamp, input selection, tuner, radio, and more. It will be a perfect choice for your home theater system.
Conserve Space- A receiver doesn't take much space. It will take less space than a separate system.
Cheaper Option– A receiver will go to cost less than other separate components.
Cons of Receivers
Usually, a Lower Quality Amplifier- The amplifier of the receiver is not a completely dedicated amplifier. Though it is built-in, it has to share space with the other components. So, if your speaker is large, it might not produce enough power to make them work.
Must Replace the Entire Unit when Upgrading- When it comes to upgrading your receiver, it isn't very cost-efficient. Besides, there is no way to upgrade the individual parts. In that case, you will need to purchase a new receiver.
Should you use Amplifier or Receiver?
We think we can give you all details clearly. Now it is time to choose between these two units. So, which one should you choose?
Well, if you don't have a large room, you don't need huge speakers, you want all the components in a single unit, then you should go for a receiver. It will be a great choice for you.
But if you are an audio lover, want the best sound quality, have large speakers, have a large room, then you should go for an amplifier with separates. It will be the right choice for you.
Different Types of Receivers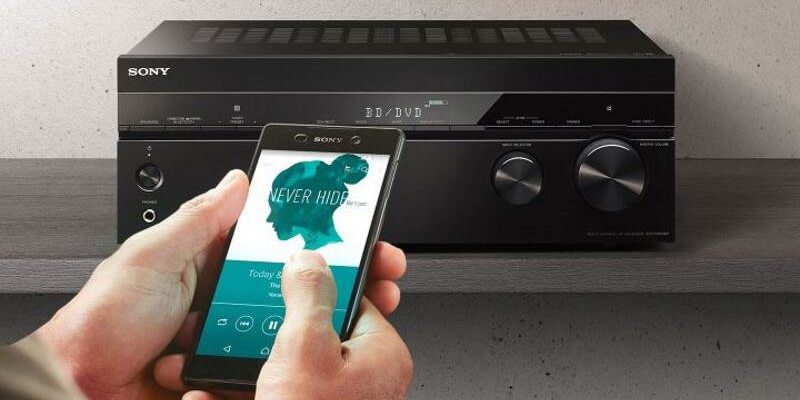 There are varieties of receivers in the market. You need to choose the right one for your setup.
The main two types of receivers are A/V receivers & stereo receivers. Both of them provide a Bluetooth connection, which is a great facility.
A/V (Audio/Video) Receivers
A/V receivers or audio-video receivers contain support for video and audio. Besides, they have spaces for multiple inputs. It will help you connect media streaming devices, gaming consoles, Blu-ray players, and others to your Tv and speakers.
For people who want to consolidate all the components of their home theater without too much mess, this will be a great choice. If you want a convenient way to set up your home theater, it will be a great choice.
Stereo Receivers
Stereo receivers will provide you a great audio system. They have functions like input selectors for picking various audio sources, volume controls, radios. But they don't provide any support for video sources.
It is a great choice for people who love audio but want a convenient setup. It is a great cost-efficient option to power your speakers for listening to music.
Related Questions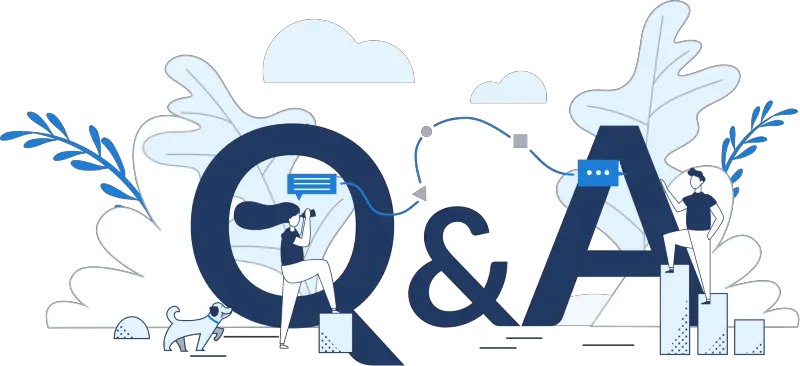 Do you need an amplifier and receiver?
The answer is no. If you purchase an A/V receiver, you will get a built-in amplifier. An A/V receiver can receive a signal, then process it, amplify the signal, and allow video to pass through to a TV. But an amplifier is only capable of receiving an audio signal, then process it and amplify the audio signal to different speakers. Most of the time, you will need either an A/V receiver or an amplifier, never both at the same time.
What is the difference between a preamplifier and an amplifier?
The only difference between these two is power. A preamplifier gives a small amount of power to boost a weak signal to line level. On the contrary, an amplifier provides much power to boost the power of a line level to a level so that speakers can use it.
Can you only connect all the components to my TV?
It depends on your TV because many TVs don't come with enough input slots to connect all the components. But if your TV supports that, you won't get the same sound quality via your TV as you would get a receiver and speakers.
Isn't the audio going to be worse in an all-in-one system like a receiver?
No. Nowadays, the audio quality of a receiver is very improved. It is comparable to an amplifier's audio quality. The only difference is you can choose your favorite components in a separate unit, while in a receiver, you can't do that. However, it is not a big problem for the consumers.
-our editorial board has reviewed this article and has been approved for publication according to our editorial policy.
Best Seller List of Receivers:
Bestseller No. 1
Denon AVR-S540BT Receiver, 5.2 channel, 4K Ultra HD Audio and Video, Home Theater System, built-in...
MAKE THE MOST OF YOUR 4K UHD TV – At 140W per channel, the Denon AVR-S540BT receiver delivers exceptional brightness and contrast, and supports HLG, HDR, BT.2020, Wide Color Gamut and 4:4:4 Pure Color sub-sampling for realistic display and immersive sound
YOUR FAVORITE MUSIC AT YOUR FINGERTIPS - With built-in Bluetooth, play music from eight different devices, and create an integrated multi-room audio system with Denon HEOS LINK. Allows wireless music streaming from Spotify, TIDAL, Pandora and more
OUR EASY ON-SCREEN SETUP ASSISTANT walks you through clear simple instructions to connect your TV, specific EQ settings and helps you optimize your surround sound
FOUR QUICK SELECT BUTTONS ON THE FRONT PANEL help you store your preferred audio settings for television, Blu-Ray, and more, and allows you to switch between them quickly
With its 100-year legacy and Japanese precision technology, Denon AV Receiver S540BT DELIVERS MULTI-DIMENSIONAL SURROUND SOUND with 5.2 channel compatibility and SUPPORTS 4K ULTRA HD PICTURE QUALITY, perfect for your home theater and entertainment system
Sale
Bestseller No. 2
Onkyo TX-8220 2 Home Audio Channel Stereo Receiver with Bluetooth,black
MULTI-ROOM AUDIO. The TX-8220 features two sets of speaker posts. The receiver drives either a single pair of speakers (4–16 Ohms) or two pairs of speakers (8–16 Ohms) to enjoy the same audio source in two rooms, or switch between two sets of speakers.
BLUETOOTH COMPATIBLE. Seamlessly connect your phone, tablet or PC and stream to the receiver with Bluetooth Wireless Technology. This smart receiver remembers your device and starts playback whenever it detects an incoming Bluetooth audio stream.
MULTIPLE CONNECTIONS. For music and film lovers that want to add great sound to any source, this receiver comes extensively equipped with a quality MM phono stage for your turntable, digital inputs to route audio from TV and four analog line inputs.
HI-CURRENT AMP SYSTEM. Onkyo's high-current low-impedance Wide Range Amplification Technology (WRAT) design uses a massive EI transformer to drive your speakers accurately, even under heavy loads, so sound quality doesn't suffer.
FEATURES. 45 W/Ch stereo power (8 ohms, 20 Hz-20 kHz, 0.08%, 2 channels Driven, FTC); 100 W/Ch (6 ohms, 1 kHz, 10% THD, 2 channels Driven) , AM - 530 kHz–1,710 kilo Hertz
Bestseller No. 3
Sony STRDH590 5.2 Channel Surround Sound Home Theater Receiver: 4K HDR AV Receiver with...
Cinematic Sound at Home: Enjoy your favorite movies, TV shows and more with theater like sound in the comfort of your home
Virtual Front Surround: S Force PRO delivers virtual surround sound with only a 2 speaker setup
Smart Connectivity: Stream music and use Bluetooth Standby turn on the receiver from your phone
Multi Function System: Enjoy a Multi Channel Stereo Setup, FM Radio Tuner and 1/4 Inches Headphone Jack
Dynamic Setup: 4 Stereo Rca Audio Inputs and 2 Digital Audio Outputs (1 Optical and 1 Coaxial)
Bestseller No. 4
Sony STR-DH790 7.2-ch Surround Sound Home Theater AV Receiver: 4K HDR, Dolby Atmos & Bluetooth Black
CINEMATIC SOUND AT HOME: Enjoy your favorite movies, TV shows and more with theater like sound in the comfort of your home
BREATHTAKING AUDIO: Dolby Atmos and DTS:X deliver multi-dimensional and object-based surround sound
STUNNING 4K QUALITY: 4K HDR pass through with support for Dolby Vision, HDR10, and Hybrid Log Gamma provides greater and clearer color, contrast, and brightness
GET CONNECTED: 4 in/1 out HDMI each and 1 optical / 1 coaxial digital and analog audio connections
AUTO CALIBRATION: Advanced D.C.A.C. analyzes and adjusts the audio for optimal sound in every room
Sale
Bestseller No. 5
Denon AVR-S760H 7.2-Channel Home Theater AV Receiver 8K Video Ultra HD 4K/120 - (New 2021)
UNPRECEDENTED REALISM AND NEW FEATURES – eARC and heightened sound effects with Dolby Atmos Height Virtualization Technology. Be it the sound of a helicopter or torrential rains, it'll sound so real, you'll think it's happening right above you
7.2 channel, 75w (2 channel driven)
6 HDMI inputs / 1 HDMI 2.1 output / Phono input
3 dedicated HDMI 2.1 inputs with 8k up scaling on all inputs
Support for most voice assistants (Google, Alexa and Siri)
Best Seller List of Amplifiers:
Bestseller No. 1
LyxPro Electric Guitar Amp 20 Watt Amplifier Built In Speaker Headphone Jack And Aux Input Includes...
20 WATT AMPLIFIER 20W Amp with Built In Speaker, 1/4" Instrument Input, Headphone Jack & AUX Input for Playing Along to Music on Phone or MP3 Player
EASY TO USE CONTROLS Integrated Controls Include Gain, Bass, Treble, Volume & Grind , enjoy ultimate control with multiple adjustable dials, a built-in speaker and jack for headphones
AUX HOOKUP 1/8" headphone out jack Connects a phone or MP3 player to play guitar alongside your favorite recorded music
SOUND CREATIVITY experiment with various controls and effects on the guitar and amp, helping to expand your musicality
SECURED EDGES Secured hard rubber corner edges Makes your amplifier stand safe and stable also protects your amplifier from damage and dents
Bestseller No. 2
Fender Frontman 10G Electric Guitar Amplifier
10 Watts
1-6" Fender Special Design Speaker
One Channel
Controls: Gain, Over-Drive Select Switch, Volume, Treble, Bass
Other Features: 1/4" Instrument Input, 2-Band EQ, 1/8" Auxiliary Input Jack for Jam-Along with Media Player or CD, 1/8" Headphone Output Jack for Silent Practice, Closed-Back Design for Heavier Bass Response
Sale
Bestseller No. 3
Fosi Audio BT20A Bluetooth 5.0 Stereo Audio 2 Channel Amplifier Receiver Mini Hi-Fi Class D...
Small simple compact design but practical and powerful, little Hi-Fi Bluetooth wireless amplifier exclusively designed for the customers who pursue HiFi sound;
Bluetooth 5.0 core, up to 50ft connection range guarantees low signal delay. No pop, no audible noise when Bluetooth connection is established;
100W RMS X 2(4 ohms, 20 Hz - 20 kHz, 0.04% THD), comes with 24V power supply, can drive 280watts(8 ohm), 320watts(4 ohm) speakers, (For passive speakers only, not the powered speakers.)
Advanced circuitry design, built-in speakers protection circuit, best for bookshelf/computer/desktop/speakers in your home;
Home integrated digital amplifier, 18-month warranty, you can return the item if you have any problems;
Bestseller No. 4
Sale
Bestseller No. 5
Donner Bluetooth 5.0 Stereo Audio Amplifier Receiver, 4 Channel, 440W Peak Power Home Theater Stereo...
High-power independent control: Its peak power can set of to 440W(110W x 4),and has four channels which is independently controlled.440W is enough to support 4 groups of 8 speakers with 4-8 ohms and peak power within 50W.
Bluetooth 5.0: The integrated hybrid amplifier is equipped with the new updated 5.0 bluetooth.It will increase the stability, sound quality and use distance.It Works with latest devices including smartphone, tablet, laptop, computer, etc.
Multiple input modes: In addition to the Bluetooth function, the amplifer can also be connected to SD card, USB disk, RCA input and ECHO microphone input.And supports treble and bass adjustment and microphone volume control
FM function:With automatic search function, you can save up to 50 radio stations. Detailed operating instructions can be found in the manual or contact our customer staff.
HD SCREEN: The integrated receiver for home stereo has a built in LED display. FM antenna and remote control are included in the stereo amplifier package for distant audio adjustments. [Notice] The product needs to be connected to passive speakers to play audio. When there is no speaker connected, there will be a certain amount of wind noise, which is normal
You May Also Like…
Last update on 2022-01-28