If you are starting to think of setting up your home theater system, you may want to know if you need a receiver or an amplifier for your home theater system. Many questions may arise in your mind. What's the difference between a receiver and an amplifier? Are they the same? Questions like these may arise in your mind while setting up your home theater system. Are they the same? The answer to this question is negative. There are differences between these two. So, you might know the differences between these two and choose the right one for your home theater system.
what is an amplifier? An amplifier takes an audio signal, amplifies it, and then your speakers use it to play the audio. What is a receiver? A receiver comes with an amplifier and many functionalities like a preamp, input selection, tuner, radio, and more.
When you are getting a tuner, volume controls, radio, etc., and an amplifier in a single device, why should you buy an amplifier? Though a receiver is more beneficial, an amplifier is beneficial to use. If you want to have a crystal-clear idea about these two, then keep reading.
Standalone Amplifiers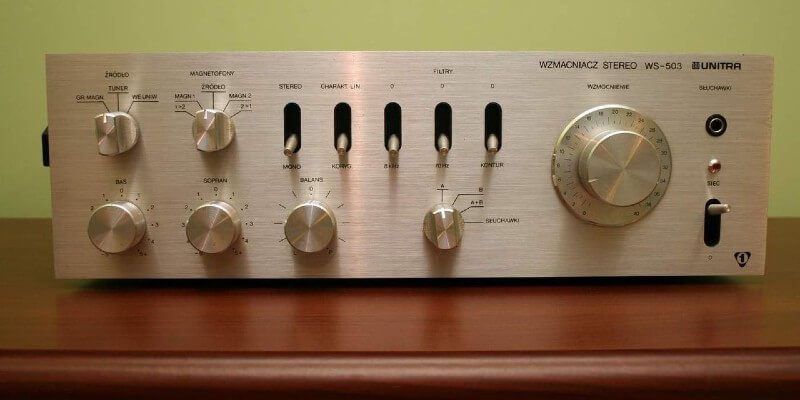 We have already told you that an amplifier takes an audio signal, amplifies it, and then outputs it. It is very important for your speakers. If you don't get the amplified signal, your speakers won't get enough power to work.
But when choosing between a receiver and an amplifier, you would probably choose a receiver because you are getting many functionalities with a receiver.
You may think a standalone amplifier is standalone. But unfortunately, it isn't. You will need the speakers, a preamp, the amplifier so that the system can work.
You would like to choose a receiver rather than an amplifier after reading this far. But you have to consider more things before your final decision.
Amplifier vs Receiver

As you know, a receiver is more convenient than an amplifier; you may like to choose a receiver. But there are some cases you might choose an amplifier rather than a receiver.
You already know that a receiver comes with a built-in amplifier and many functionalities like a preamp, input selection, tuner, radio, and more. You may choose a receiver for your home theater system to connect your speakers, TV, and more all into a single spot. It will be a great choice. But if you are an audio lover, want to set up your home theater for music, in that case, an amplifier would be a great choice.
Regardless, between these two, many people choose a receiver. People who are music or audio lovers choose an amplifier for their home theater system.

Pros and Cons of Amplifiers (Separates)
Pros of Amplifiers
If you go with the separates, you will have the control of choosing your preferred components. You can pick the best or your favorite components like the preamps, tuner, amplifier, radio, etc., in the market. You don't need to buy a pre-built unit that doesn't provide components that you like.
You can easily upgrade a separate system unit wherein a receiver you couldn't. You won't need to buy a new system for a component. If you need a better amplifier or a new tuner, you can easily change it.
Cons of Amplifiers
If you go for a separate unit, then you will need to consume a bit more money. Separates items with the best quality will cost a good price. And it will be a big factor when you are getting all the components at a much lower price.
The separate unit will take more space to set up the system completely. As each component is self-contained, the system will take more space than a receiver.
Pros and Cons of Receivers (Separates)
Pros of Receivers
All-in-one Unit– If you choose a receiver, you will get everything in a package. It includes a built-in amplifier and many functionalities like a preamp, input selection, tuner, radio, and more. It will be a perfect choice for your home theater system.
Conserve Space- A receiver doesn't take much space. It will take less space than a separate system.
Cheaper Option– A receiver will go to cost less than other separate components.
Cons of Receivers
Usually, a Lower Quality Amplifier- The amplifier of the receiver is not a completely dedicated amplifier. Though it is built-in, it has to share space with the other components. So, if your speaker is large, it might not produce enough power to make them work.
Must Replace the Entire Unit when Upgrading- When it comes to upgrading your receiver, it isn't very cost-efficient. Besides, there is no way to upgrade the individual parts. In that case, you will need to purchase a new receiver.
Should you use Amplifier or Receiver?
We think we can give you all details clearly. Now it is time to choose between these two units. So, which one should you choose?
Well, if you don't have a large room, you don't need huge speakers, you want all the components in a single unit, then you should go for a receiver. It will be a great choice for you.
But if you are an audio lover, want the best sound quality, have large speakers, have a large room, then you should go for an amplifier with separates. It will be the right choice for you.
Different Types of Receivers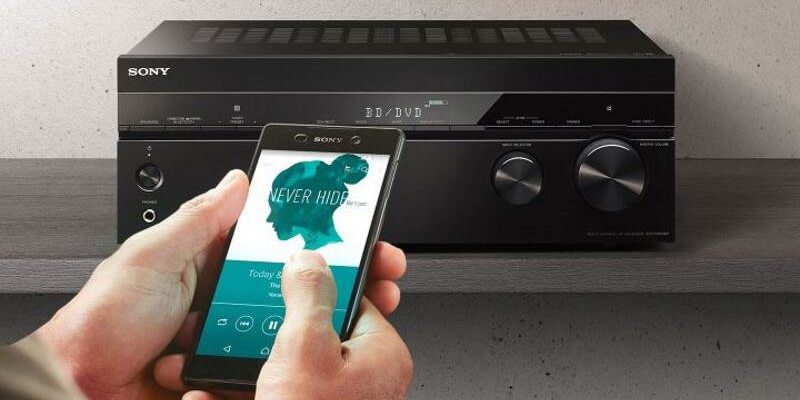 There are varieties of receivers in the market. You need to choose the right one for your setup.
The main two types of receivers are A/V receivers & stereo receivers. Both of them provide a Bluetooth connection, which is a great facility.
A/V (Audio/Video) Receivers
A/V receivers or audio-video receivers contain support for video and audio. Besides, they have spaces for multiple inputs. It will help you connect media streaming devices, gaming consoles, Blu-ray players, and others to your Tv and speakers.
For people who want to consolidate all the components of their home theater without too much mess, this will be a great choice. If you want a convenient way to set up your home theater, it will be a great choice.
Stereo Receivers
Stereo receivers will provide you a great audio system. They have functions like input selectors for picking various audio sources, volume controls, radios. But they don't provide any support for video sources.
It is a great choice for people who love audio but want a convenient setup. It is a great cost-efficient option to power your speakers for listening to music.
Related Questions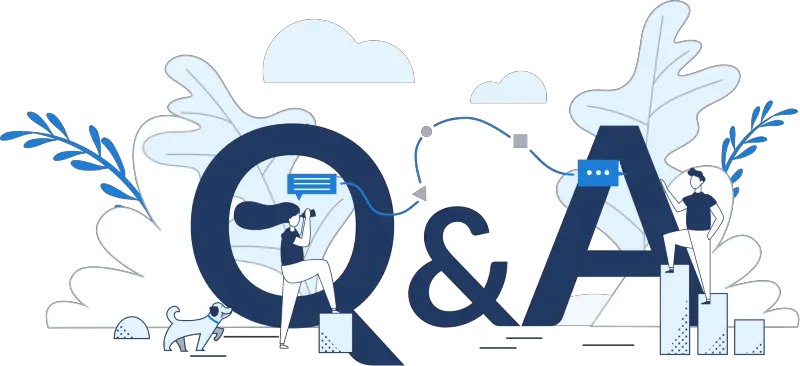 Do you need an amplifier and receiver?
The answer is no. If you purchase an A/V receiver, you will get a built-in amplifier. An A/V receiver can receive a signal, then process it, amplify the signal, and allow video to pass through to a TV. But an amplifier is only capable of receiving an audio signal, then process it and amplify the audio signal to different speakers. Most of the time, you will need either an A/V receiver or an amplifier, never both at the same time.
What is the difference between a preamplifier and an amplifier?
The only difference between these two is power. A preamplifier gives a small amount of power to boost a weak signal to line level. On the contrary, an amplifier provides much power to boost the power of a line level to a level so that speakers can use it.
Can you only connect all the components to my TV?
It depends on your TV because many TVs don't come with enough input slots to connect all the components. But if your TV supports that, you won't get the same sound quality via your TV as you would get a receiver and speakers.
Isn't the audio going to be worse in an all-in-one system like a receiver?
No. Nowadays, the audio quality of a receiver is very improved. It is comparable to an amplifier's audio quality. The only difference is you can choose your favorite components in a separate unit, while in a receiver, you can't do that. However, it is not a big problem for the consumers.
-our editorial board has reviewed this article and has been approved for publication according to our editorial policy.
Best Seller List of Receivers:
Bestseller No. 1
Onkyo TX-NR696 Home Audio Smart Audio and Video Receiver, Sonos Compatible and Dolby Atmos Enabled,...
SONOS COMPATIBLE. This Onkyo receiver can join your existing Sonos Home Sound System, or start a new one, by pairing with a Sonos Connect. The AVR ties into the Sonos ecosystem, waking, changing inputs and playing at the desired volume from the Sonos app.
SMART AVR. This is the heart of your entertainment system. Stream from Amazon Music, Pandora, Spotify, TIDAL, Deezer and TuneIn to share sound as part of a multi-room system. Works with Sonos, Chromecast built-in, AirPlay 2, DTS Play-Fi and FlareConnect.
GOOGLE CHROMECAST. Cue, play, and control music playback by voice with your Google Assistant smart speaker. Control playback with Chromecast-enabled apps from your iPhone, iPad, Android phone or tablet, Mac or Windows laptop or Chromebook.
DTS ATMOS. Dolby Atmos Height Virtualizer provides an immersive listening experience, creating a virtual surround and height effect. Dolby Atmos and DTS formats provide advanced sound mapping so effects move from speaker to speaker. 5.2.2-ch Dolby Atmos.
THX CERTIFIED SELECT. Take movie night to the next level. THX Certified Select guarantees the same reference volume level of a commercial theater in rooms where the viewing position is about 10–12 feet from the screen. 210 W/Ch THX Certified Select.
Bestseller No. 2
YAMAHA RX-V385 5.1-Channel 4K Ultra HD AV Receiver with Bluetooth
5.1 channel powerful surround sound
Bluetooth for wireless connectivity. Rated Output Power (1kHz, 1ch driven) 100W (8 ohms, 0.9% THD); Rated Output Power (20Hz 20kHz, 2ch driven) 70W (8 ohms, 0.09% THD); Maximum Effective Output Power (1kHz, 1ch driven) (Jeita) 145W (6 ohms, 10% THD)
HDMI 2.1 with HDCP 2.2 (4 in/1 out)
4K Ultra HD support, HDR10, Dolby vision, hybrid log gamma and BT.2020
YPAO auto calibration technology for ideal sound, Exclusive Yamaha Cinema DSP technology supports playback of HD Audio (Dolby TrueHD, DTS HD Master Audio, etc.), providing natural and expansive sound imaging
Bestseller No. 3
Sony STRDH190 2-ch Home Stereo Receiver with Phono Inputs & Bluetooth Black
Amplify and enjoy your home audio experience in the comfort of your home
100 watts x 2 (8 ohms, 1 Kilo Hertz). Speaker impedance - 6–16 ohms
Phono input, 4 stereo RCA audio inputs, 3.5 millimeter input, stereo RCA output
Built in Bluetooth lets you wirelessly stream your favorite music service, podcasts, and more from other Bluetooth devices.
Connect up to 4 speakers; A/B switching to play all at once, or in separate zones
Bestseller No. 4
Onkyo TX-SR393 5.2 Channel A/V Receiver
155 watts per Channel
Supports 4K/60p and HDR (HDR10, hlg, Dolby vision, BT.2020)
Dolby Atmos and DTS: x playback
Dolby Atmos height virtualizer* and DTS virtual: x
Accueq with subwoofer EQ and accureflex
Bestseller No. 5
Denon AVR-S540BT Receiver, 5.2 channel, 4K Ultra HD Audio and Video, Home Theater System, built-in...
MAKE THE MOST OF YOUR 4K UHD TV – At 140W per channel, the Denon AVR-S540BT receiver delivers exceptional brightness and contrast, and supports HLG, HDR, BT.2020, Wide Color Gamut and 4:4:4 Pure Color sub-sampling for realistic display and immersive sound
YOUR FAVORITE MUSIC AT YOUR FINGERTIPS - With built-in Bluetooth, play music from eight different devices, and create an integrated multi-room audio system with Denon HEOS LINK. Allows wireless music streaming from Spotify, TIDAL, Pandora and more
OUR EASY ON-SCREEN SETUP ASSISTANT walks you through clear simple instructions to connect your TV, specific EQ settings and helps you optimize your surround sound
FOUR QUICK SELECT BUTTONS ON THE FRONT PANEL help you store your preferred audio settings for television, Blu-Ray, and more, and allows you to switch between them quickly
With its 100-year legacy and Japanese precision technology, Denon AV Receiver S540BT DELIVERS MULTI-DIMENSIONAL SURROUND SOUND with 5.2 channel compatibility and SUPPORTS 4K ULTRA HD PICTURE QUALITY, perfect for your home theater and entertainment system
Best Seller List of Amplifiers:
Bestseller No. 1
Dayton Audio MA1240a Multi-Zone 12 Channel Amplifier
Robust 60 WPC output at 4 ohms, 40 WPC output at 8 ohms
Independent and bus inputs enable unparalleled flexibility
Bridgeable channel outputs provide additional power when needed
Independent channel gain controls allow the output of each speaker to be perfectly matched
Multi-stage protection circuitry for reliability and easy troubleshooting of audio system
Bestseller No. 2
Bestseller No. 3
OSD Audio 240W Commercial Amplifier – 70V High Power Class D XLR Input, PAM245
COMMERCIAL: The PAM245 is perfect to fill commercial spaces like restaurants, meeting halls and other small venues. It can be connected to CD players, TV outputs, smart phones and more.
POWER: The Class D amplifier has 240 watts of high power handling. It has convenient digital display allowing you to control the amps volume for softer or louder speaker sound.
SOUND QUALITY: The bass and treble audio can be adjusted for optimal sound from the PAM245 system. It comes through to surround noisy environments and large crowds with excellent audio.
INPUT: This amp has balance XLR mic inputs to connect up to three microphones and up to three devices with RCA cables all with independent volume control in five zones.
FEATURES: The PAM245 has an included IR remote control for easy use. When not in use, use the optional lock button to protect the system.
Sale
Bestseller No. 4
Wireless Bluetooth 5.0 Stereo Amplifier System – 200W Hi-Fi Dual Channel Sound Power Audio...
200 WATT POWER: THE 2 channel Bluetooth 5.0 stereo amplifier receiver provides 200W/100W x 2 P.M.P.O(Peak Music Power Output), which is is perfect for your home theater acoustic sound system. Let's stay home and enjoy high quality amplified audio.
5 INPUT OPIONAL: The digital amp box supports USB/SD card/FM Radio/ Bluetooth and various external sources RCA(R,L) audio input for tuner, CD player, tape deck and so on.
USB 2.0/SD CARD INPUT: The sound amplifying mixer device features a USB/SD card input to support flash drives or SD card play lossless music file-MP3,APE, FLAC, WAV. Allows you to play your favorite audio files from your computer's media library when you connect it directly to the amp.
EQ CORTROLS - previous, next, play/pause. Rotary knob controls for input, bass, treble, and master volume, come with remote control for distant audio adjustments.
DC 12V and AC110V POWER INPUT: Recommend for home TV audio, computer audio system-game, tower Speaker, garden speaker. Small simple compact design also for car audio system. Let's enjoy high quality amplified audio everywhere.
Bestseller No. 5
Moukey Bluetooth 5.0 Power Home Audio Amplifier - 220W Dual Channel Sound Audio Stereo Receiver...
220 WATTS PEAK POWER: The dual-pass Moukey Bluetooth stereo amplifier receiver is perfect for your karaoke, home theater, acoustic sound system, and monitor headphones. Provide you with enough powerful power amplification, which can accommodate 2 sets of speakers, so that you can enjoy the home audio impact of high-quality audio amplification.
BLUETOOTH 5.0 WIRELESS CONNECTION: The sound amplification mixer device is equipped with Bluetooth music streaming with a wireless range of 40 feet / 12 meters or more. The Moukey Bluetooth stereo receiver also equipped with today's latest devices (including smartphones, iPads, iPhones and computers), this stereo amplifer is easy to pair with the receiver.
MULTIPLE INPUT AND OUTPUT MODES: The digital amplifier box supports various external signal sources. 2 RCA audio inputs for tuner, CD player, tape drive, two 2.5-inch / 6.35 cm microphone inputs, headphone output port, USB, SD card, 3.5mm AUX IN and FM radio antenna. With RCA audio output, 2 pairs of banana plug speaker output. With the special monitor headphone output design, so you can enjoy audio all the time without the worry that bother others.
EASY BALANCE CONTROL: The improved professional compact bookshelf sound amplifier with clear, responsive buttons for mode control. Knobs control microphone echo / volume, balance, bass, treble, master volume, input source and unique folder / track.
HD SCREEN: The integrated receiver for home stereo has a built in LED display w/ front panel audio control center. FM antenna and remote control are included in the stereo amplifier package for distant audio adjustments.
You May Also Like…
Last update on 2021-08-24