A 4K soundbar is a soundbar that can play through 4K videos. It is sometimes called Ultra HD. This means that the resolution is about 4000 pixels high, higher than other resolutions below 8K.
4K Soundbar Demystified: A Must for 4K TV?
If you go to a market, you will find many soundbars with different specs, and you are messed up in your decision for the specs. But among the specs, one spec is a bit confusing, that is 4k, but that's video specs, not audio. Do you really need a 4k Soundbar?
But why should you care? Keep reading out more details to find out it is something important to you or not.
4K Pass-Through on Soundbars
A soundbar with 4k HDMI Video Pass-Through means running your streaming device or media device to the soundbar and then connecting the soundbar to the TV without losing any quality.
A soundbar is not going to improve the picture quality. It is confusing to see an image quality spec like 4K when it really means that the soundbar has an HDMI input and output. That way, you can connect any video feed, including 4K ones, through the soundbar to your TV. It Also Enables "DAISY CHAINING" [it's a term that describes the ability to connect a series of devices through a single connection between two devices] to your hardware. You can connect a video source [for example, a monitor] or a gaming console to the soundbar first and then connect to the TV.
Even soundbars done don't need to be 4k compatible, but a passthrough can be convenient. You can connect other 4k media transfer devices to the soundbar and watch the visuals on your 4k TV Games. Will Be Brighter, Clearer, and more vivid. Movies and TV Show Will Be amazing. It WIll feel like a theater with less chance of video and audio getting out of sync or stuttering. 
But a 4k soundbar doesn't Affect the sound quality or video quality the same way a receiver would. But It Enhances Your Home Theater Experience By The Less Amount of Cable Connection. It also Ensures That Audio And Video Are Synchronized. Using The Feature As Well As HDMI-ARC will improve the system.
Most of the Newer Models Come With One Automatically But not applicable For Older soundbars. So. How will you know if your soundbar is 4K passthrough compatible or not?
How to Tell if Your Soundbar Supports 4K 
There lot of Couple of ways to figure out whether your soundbar is 4k passthrough compatible or not. There Must Be an input that allows video to be transmitted in and another to send it out. If the soundbar doesn't accept the video in, That Means It's not 4k Pass-through Compatible.
Don't Worry If Your Soundbar Doesn't Support 4k. You Have options That include buying one that is. There Are A Lot Of 4k Soundbars On the Market That Can Help Your Home Into a Theater. for example, JBL BAR 5.1 4K ULTRA, HD 5.1-Channel Soundbar [On Amazon], or The Bose Soundbar 700 [also on amazon], which both support 4K pass-through.
But Before You Go to Buy Sound Bar, let's shift and Add some questions you might have.
4K Pass-Through Soundbars – Frequently Asked Questions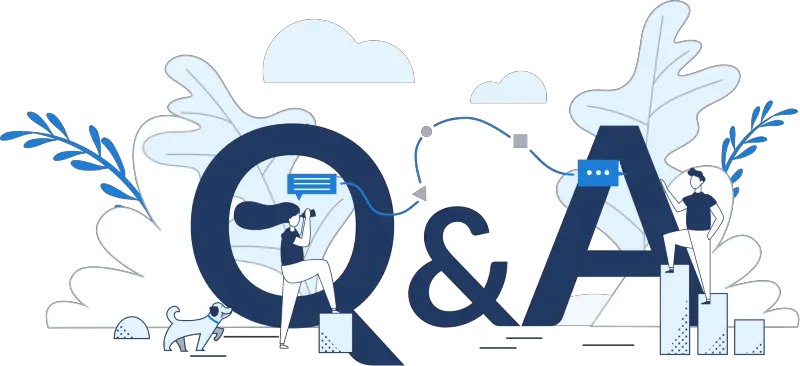 Purchasing a soundbar Is an investment In a Home Entertainment System. Before spending your money on the soundbar, here are some questions and answers about 4k passthrough soundbars.
Is 4K Pass-Through Necessary on a Soundbar?
It Depends On Your Set-Up Whether You Need a 4K pass-through or not. If you Want To Connect 4K devices To The Soundbar, It will Need a Pass-through But Remember Soundbars Are for Audio only; You Will Need a Pass-through To Transmit Video.
Do I Need HDMI for the Soundbar?
There is no doubt that an HDMI cable is the best option cause it can send higher quality and audio signals, But It's not necessary if you don't have one. Soundbars Can Be also connected To A TV Via Optical, Bluetooth, Wifi, Along with the Old Audio Cables. Again, the only difference is audio quality, but if you want to do a 4K Pass-Through, you will need an HDMI.
Can a Soundbar Connect to Any TV?
There are Some reasons that a Soundbar Can't Be Connected To TV  One of the reasons is the input some older model of TV does not come with HDMI, BLUETOOTH, or optical cables. These Inputs Are Necessary for a soundbar to be connected. 
Another Cause Is That Your soundbar Is a Generation ahead According To Your TV. That means that the soundbar isn't compatible with The Format of your TV. In most cases, when you're ready To Add a Soundbar, Your TV will be compatible.
If You Still Have Doubts about compatibility, there are few ways in which you can make sure that the soundbar will work with your television.
First, look at your Owners Manual if you still have it. The "specification" section will have a listing of all compatible inputs, don't worry if you don't have the manual. You can still check it at the back of the TV For an HDMI or optical cable output. If it has at least one of these on your TV, it means it is compatible with soundbars.
What 2.1 Channel Soundbar Is?
Audiophiles look at these numbers. A 2.1 soundbar means that it has two tweeters and one sub-woofer. This is the most common thing in a soundbar, and it is the most affordable one. If you are interested, listen to music rather than movies if you will want to pay a little more for one with additional tweeters.
You will find 5.1  soundbars that will make your room like a concert hall when you are listening to music. for a top-notch experience, 7.1.4  will be the best. And the number 4 refers to how many speakers are elevated. This helps to push the audio out for an amazing surround sound. But it has a minus point, that is the price.
Is a 4K Pass-through Soundbar Worth It?
If you have a 4K TV and soundbar but without video output, it is time to upgrade it. However, if you have enough inputs in your TV or don't mind switching out devices as needed, you can get by with just an audio soundbar.
Conclusion
You do not necessarily need a 4K soundbar unless you can connect your devices. It won't improve audio quality more than one without 4K. However, If You Do It For connections, you will definitely need a passthrough. That way, it will help to transmit images to your 4K television.
If You are rushing to buy a soundbar, make sure you see that if the soundbar is compatible with your TV or not?
-our editorial board has reviewed this article and has been approved for publication according to our editorial policy.
Best Seller List of 4K Soundbars:
Bestseller No. 1
JBL JBL2GBAR51IMBLKAM Bar 5.1 Soundbar with Built-in Virtual Surround, 4K and 10" Wireless Subwoofer...
An impressive 550w of total system power
10"" wireless subwoofer delivers deep, thrilling sound
Built-in chromecast, airplay2 and bluetooth
JBLsurround sound brings an immersive virtual 5. 1 sound experience for your tv without any extra wires or speakers
4k pass-through with hdr 10 and dolby vision provides the best resolution
Bestseller No. 2
The Incredible Hulk
Amazon Prime Video (Video on Demand)
Edward Norton, Liv Tyler, William Hurt (Actors)
Louis Leterrier (Director) - Zak Penn| (Writer) - Avi Arad (Producer)
(Playback Language)
Audience Rating: PG-13 (Parents Strongly Cautioned)
Bestseller No. 3
Puss in Boots: The Last Wish (4K Ultra HD + Blu-ray + Digital) [4K UHD]
Antonio Banderas, Salma Hayek, Harvey Guillén (Actors)
Joel Crawford (Director)
Audience Rating: PG (Parental Guidance Suggested)
You May Also Like…
Last update on 2023-12-07