If you go to a market, you will find many soundbars with different specs, and you are messed up in your decision for the specs. But among the specs, one spec is a bit confusing, that is 4k, but that's video specs, not audio. Do you really need a 4k Soundbar?
A 4K soundbar is a soundbar that can play through 4K videos. It is sometimes called Ultra HD. This means that the resolution is about 4000 pixels high, higher than other resolutions below 8K.
But why should you care? Keep reading out more details to find out it is something important to you or not?
4K Pass-Through on Soundbars
A soundbar with 4k HDMI Video Pass-Through means running your streaming device or media device to the soundbar, then connecting the soundbar to the TV without losing any quality.
A soundbar is not going to improve the picture quality. It is confusing to see an image quality spec like 4K, when it really means that the soundbar has an HDMI input and output. That way, you can connect any video feed, including 4K ones, through the soundbar to your TV. And It Also Enables "DAISY CHAINING" [it'sit's a term that describes the ability to connect a series of devices through a single connection between two devices] to your hardware. You can connect a video source [for example, monitor] or a gaming console to the soundbar first and then connect to the TV.
Even soundbars done don't need to be 4k compatible, but a passthrough can be convenient. You can connect other 4k media transfer devices to the soundbar and watch the visuals on your 4k TV Games. Will Be Brighter, Clearer, and more vivid. Movies and tv Show Will Be amazing. It WIll feel like a theater with less chance of video and audio getting out of sync or stuttering.
But a 4k soundbar doesn't Affect the sound quality or video quality the same way a receiver would. But It Enhances Your Home Theater Experience By The Less Ammount of Cable Connection. And Also Ensures That Audio And Video Are Synchronized. Using The Feature As Well As HDMI-ARC will improve the system.
Most of the Newer Models Come With One Automatically But No Applicable For Older soundbars. So. How will you know if your soundbar is 4K passthrough compatible or not?
How to Tell if Your Soundbar supports 4K
There lot of Couple of ways to figure out that your soundbar is 4k passthrough compatible or not. There Must Be A Input that allows video to be transmitted in and another to send it out. If the soundbar doesn't accept the video in, That Means It's not 4k Pass-through Compatible.
Don'tDon't Worry If Your Soundbar Doesn'tDoesn't Support 4k. You Have options That include buying one that is. There Are A Lot Of 4k Soundbars On the Market That Can Help Your Home Into a Theater. for example, JBL BAR 5.1 4K ULTRA, HD 5.1-Channel Soundbar [On Amazon], or The Bose Soundbar 700 [also on amazon], which both support 4K pass-through.
But Before You Go to Buy Sound Bar, let's shift and Add some questions you might have.
4K Pass-Through Soundbars – Frequently Asked Questions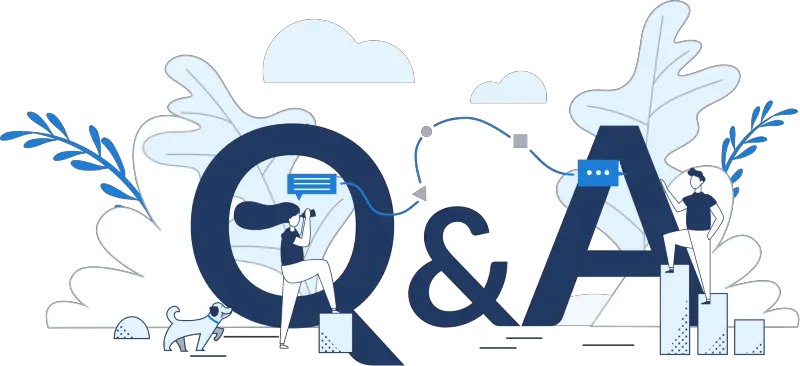 Purchasing a soundbar Is an investment In a Home Entertainment System. Before spending your money on the soundbar, here are some questions and answers about 4k passthrough soundbars.
Sale
JBL Bar 5.1 - Channel 4K Ultra HD Soundbar with True Wireless Surround Speakers
JBL 5.1 surround sound with 510W of power
Detachable, battery-powered wireless surround speakers
Thrilling bass from a 10 Inch (250mm) wireless subwoofer
Wireless music streaming with Bluetooth
True 4K connectivity with 3 HDMI in/1 HDMI out (ARC)
Is 4K Pass-Through Necessary on a Soundbar?
It Depends On Your Set-Up Whether You Need a 4K pass-through or not. If you Want To Connect 4K devices To The Soundbar, It will Need a Pass-through But Remember Soundbars Are for Audio only; You Will Need a Pass-through To Transmit Video.
Do I Need HDMI for the Soundbar?
There is no doubt that an HDMI cable is the best option cause it can send higher quality and audio signals, But It's not necessary if you don't have one. Soundbars Can Be also connected To A TV Via Optical, Bluetooth, Wifi, Along with the Old Audio Cables. Again, the only difference is audio quality, but if you want to do a 4K Pass-Through, you will need an HDMI.
Can a Soundbar Connect to Any TV?
There are Some reasons that a Soundbar Can't Be Connected To TV  One of the reasons is the input some older model of TV does not come with HDMI, BLUETOOTH, or optical cables. These Inputs Are Necessary for a soundbar to be connected. 
Another Cause Is That Your soundbar Is a Generation ahead According To Your TV. That means that the soundbar isn't compatible with The Format of your TV. In most cases, when you're ready To Add a Soundbar, Your TV will be compatible.
If You Still Have Doubts about compatibility, there are few ways in which you can make sure that the soundbar will work with your television.
First, look at your Owners Manual if you still have it. The "specification" section will have a listing of all compatible inputs, don't worry if you don't have the manual. You can still check it at the back of the TV For an HDMI or optical cable output. If it has at least one of these on your TV, it means it is compatible with soundbars.
What 2.1 Channel Soundbar Is?
Audiophiles look at these numbers. A 2.1 soundbar means that it has two tweeters and one sub-woofer. This is the most common thing in a soundbar, and it is the most affordable one. If you are interested, listen to music rather than movies if you will want to pay a little more for one with additional tweeters.
You will find 5.1  soundbars that will make your room like a concert hall when you are listening to music. for a top-notch experience, 7.1.4  will be the best. And the number 4 refers to how many speakers are elevated. This helps to push the audio out for an amazing surround sound. But it has a minus point, that is the price.
Is a 4K Pass-through Soundbar Worth It?
If you have a 4K TV and soundbar but without video output, it is time to upgrade it. However, if you have enough inputs in your TV or don't mind switching out devices as needed, you can get by with just an audio soundbar.
Conclusion
You do not necessarily need a 4K soundbar unless you can connect your devices. It won't improve audio quality more than one without 4K. However, If You Do It For connections, you will definitely need a passthrough. That way, it will help to transmit images to your 4K television.
If You are rushing to buy a soundbar, make sure you see that if the soundbar is compatible with your TV or not?
-our editorial board has reviewed this article and has been approved for publication according to our editorial policy.
Best Seller List of 4K Soundbars:
Sale
Bestseller No. 1
Polk Audio Signa S2 Ultra-Slim TV Sound Bar | Works with 4K & HD TVs | Wireless Subwoofer | Includes...
A PREMIUM ULTRA-SLIM SOUND BAR WITH INCLUDED WIRELESS SUBWOOFER – 5 powerful full-range drivers deliver BEAUTFUL RICH SOUND WITH DEEP BASS. POLK'S EXCLUSIVE VOICE ADJUST TECHNOLOGY & Dolby Digital Decoding maximizes sound clarity & reduces voice delays.Mounting Type: Tv Sound Bar,Bar Mount
EXCELLENT SOUND AND VALUE on par with any mid- to high-range sound bars available in the market. At just over 2" tall, it fits most spaces — easily wall-mount it or place in front of your TV. It won't block your TV's bottom edge or IR remote sensor
UPGRADE YOUR HOME THEATER EXPERIENCE – Watch your favorite shows on your 4K HD Smart TV with exceptional picture quality & crystal clear sound. With numerous connection possibilities, plug in any audio source via HDMI ARC, optical input & AUX
WIRELESSLY STREAM MUSIC from your favorite streaming apps like Pandora, Spotify, TuneIn, and others directly from your smartphone, tablet or other compatible device through the built-in Bluetooth technology
SET UP YOUR SOUND BAR IN MINUTES — With the included subwoofer, HDMI and optical cables quickly connect your TV to the sound bar. Get set up and listening in minutes
Sale
Bestseller No. 2
JBL Bar 5.1 - Channel 4K Ultra HD Soundbar with True Wireless Surround Speakers
JBL 5.1 surround sound with 510W of power
Detachable, battery-powered wireless surround speakers
Thrilling bass from a 10 Inch (250mm) wireless subwoofer
Wireless music streaming with Bluetooth
True 4K connectivity with 3 HDMI in/1 HDMI out (ARC)
Sale
Bestseller No. 3
Polk Audio MagniFi Max SR Home Theater Surround Sound Bar | Works with 4K & HD TVs | HDMI, Optical...
BIGGER, MORE DYNAMIC SOUND - Packed inside this slim and sleek sound bar 7 powerful drivers and tweeters produce exceptionally clear sound, more superior than any traditional sound bar
INCLUDES PLUG AND PLAY WIRELESS SUBWOOFER & TWO WIRELESS SPEAKERS, which are instantly recognized by the sound bar the moment you power them on. The sub supports an 8" downward firing driver and the wall mountable speakers each have a 3" full range driver
EXPERIENCE TRUE 5.1 WIRELESS SURROUND SOUND WITH POLK'S PATENTED SDA AUDIO TECHNOLOGY that creates an expansive surround stage & detailed stereo image delivering a room-filling listening experience, the same as what you would get in a concert or theater
Polk's exclusive Voice Adjust Technology even lets you INDEPENDENTLY CONTROL VOICE LEVELS maximizing sound clarity and minimizing voice delays and muzzled sounds. Equipped with INDEPENDENT MODES FOR MOVIES, MUSIC, AND SPORTS, it delivers balanced sound clarity so that hear every word, making your movie, sports and music experience exquisite
ENDLESS CONNECTION OPTIONS - 3 HDMI Inputs (HDCP 2.2 compliant), 1 HDMI-ARC output, an Optical port for Blu-Ray players & set-top box, an Aux Analog input (3.5mm) for any non-digital device, plus Bluetooth, USB and Internet connectivity
Bestseller No. 4
Wohome Sound Bars for TV with Subwoofer, 28-INCH 120W Ultra Slim Surround Soundbar Speakers System...
Deeper Bass: 2.1 Channel with 4x 2.5inch full-range speakers and one 5.5Inch powerful subwoofer, our engineers repeatedly adjusted the sound quality infinitely, finally obtained satisfactory sound quality, S99 could produce strong heavy bass and surround sound effects, delicate midrange, treble, and other performance, a great dynamic home theater audio system for your and your families, max volume is 110dB
4 Sound Equalizer Modes: with DSP technology, which brings amazing clarity and precision, let you enjoy all the details of dialogue, music, gaming, and movies; support 4EQs including music, movie, news, and 3D modes, choose the best sound according to your sound source, what's more, bass and treble adjustable
Multiple Connection: Wireless Bluetooth 5.0 for all your Bluetooth embedded devices such as smart TVs, phone, tablet, PCs; Wired connection including HDMI-ARC,optical, coaxial, aux for your traditional or smart TVs, projector, DVDs, and other devices; USB 2.0 for USB flash drivers to play MP3 music
Ultra-Slim 28-Inch Sound Bar: with fashionable and classic design, 2.5 inches high could fit easily under your TV and desktop monitor, or you can place it on the cabinet or mount it on the wall, user-friendly design, super-easy setup
More Features: LED display; remote control supplied; Optical and aux cable supplied; 100% satisfaction service and lifetime technical support, any questions, please feel free to contact us via Amazon message or contact info on the service card
Sale
Bestseller No. 5
Polk Audio MagniFi 2 Sound Bar & Wireless Subwoofer (2020 Model) with 3D Audio & Built-in Chromecast...
MAGNIFI NOW WITH 3D AUDIO - Virtual height effects and wireless subwoofer deliver an incredible room-filling and truly immersive 3D listening experience comparable to that of a concert or theater
BIGGER, MORE DYNAMIC SURROUND SOUND - Equipped with 6 powerful drivers - (4) 1" x 3" full-range drivers & (2) 0.75" tweeters, MagniFi 2 produces multi-dimensional audio, superior to any traditional sound bar
Polk's exclusive VOICE ADJUST & SDA TECHNOLOGY let you CONTROL VOICE LEVELS maximizing sound clarity and minimizing voice delays and muzzled sounds, creating an expansive soundstage with realistic imaging
WIRELESSLY STREAM MUSIC with built-in GOOGLE CHROMECAST from your smartphone and other compatible Bluetooth devices for a multi-room system. Cast your favorite music tracks and enjoy unlimited playback using Pandora, Spotify, Deezer, and more
UNIVERSALLY COMPATIBLE WITH 4K and HD TVs - Enjoy a cinematic experience with Dolby Digital & DTS audio, and pristine clarity with Dolby Vision, and INDEPENDENT MODES FOR MOVIES, MUSIC, AND SPORTS bring out the best of home cinema
Sale
Bestseller No. 6
Polk Audio MagniFi Mini Home Theater Surround Sound Bar | Works with 4K and HD TVs | Compact System...
SMALL SIZE, BIG SOUND - Packed in its compact design is a collection of powerful drivers and tweeters, which produce exceptionally clear sound. At only a little over a foot long, these sound bars are a must-have if you have space limitations for your home theater system
EXPERIENCE IMMERSIVE SURROUND SOUND WITH POLK's PATENTED SDA AUDIO TECHNOLOGY and 5.1 Dolby Digital coding. The INCLUDED WIRELESS SUBWOOFER fills your living room, bedroom, or media room with multi-dimensional surround sound
Polk's exclusive Voice Adjust Technology even lets you INDEPENDENTLY CONTROL VOICE LEVELS maximizing sound clarity and minimizing voice delays and muzzled sounds. Equipped with INDEPENDENT MODES FOR MOVIES, MUSIC, AND SPORTS, it delivers balanced sound clarity so that you hear every word, making your movie, sports and music experience absolutely exquisite
WIRELESSLY STREAM MUSIC with GOOGLE CAST from your smartphone, tablet or other compatible Android devices for a multi-room system. Cast your favorite music tracks to your sound bar via streaming services like Pandora, Spotify and others
QUICKLY AND EASILY SETUP THE SOUNDBAR SYSTEM IN MINUTES using the included HDMI and optical cables, the Google Home app on your Android or iOS devices
Bestseller No. 7
4K HDMI ARC Cable for Soundbar 6.6FT, Silkland High Speed 18Gbps HDMI 2.0 Cable, [4K HDR, ARC HDCP...
【4K HDMI ARC Cable】Silkland 4K HDMI Cable 6.6ft supports HDMI 2.0b including 18 Gbps, Mirror & Extend mode, Ultra HD 4K 2160p, QHD 1440p, HD 2K 1080p, HDCP 2.2/1.4, 48-Bit Deep Color, 3D, Audio Return (ARC), Dolby TrueHD 7.1 audio and Hot plugging.
【Advanced Material】The slim and lighter Zinc-Alloy shell has better gloss and corrosion resistance. Compared with other shells, it is more rigid and reliable. 24K gold-plated interface has faster conduction and ensuring ultimate durability. The grooved design on both sides increases the pinching comfort and is ergonomic.
【Super Fast 18Gbps】This Ultra High Speed HDMI Cable 2.0 supports bandwidth up to 18Gbps transfer, offering you faster and smoother screen. Tinplate Metal Shielding and gold-plated, corrosion-resistant connectors can guarantee stable signal transmission and avoid flickering screen, black screen, and snowflake.
【For home office】Stay and Work at Home with Ease. Simply configure your 4K monitor for an Extended Desktop or Mirrored Displays. Connect your Apple TV 4K, NVIDIA SHIELD TV, AV receiver, Blu-ray players, Fire TV, Roku Ultra, PS5, PS4, Switch or other HDMI compatible devices to your Ultra 4K TV (UHD TV), HDTV, monitor, or projector and more.
【Silkland】is dedicated to video cables. All our porducts are sophisticatedly designed and reasonably priced for providing the optimal solutions to connect your work and life. Consult for fast and responsible support within 24h!
Sale
Bestseller No. 8
Denon DHT-S216 Home Theater Soundbar | Virtual Surround Sound | HDMI ARC | HD, 4K & Bluetooth...
TRANSFORM YOUR TV INTO A HOME ENTERTAINMENT CENTER with DHT-S216 soundbar's (2) 3" down-firing subwoofers, dual 1.75" x 3.5" mid-range drivers and (2) 1" tweeters pumping DYNAMIC THEATER-QUALITY AUDIO into your movies, TV and music listening experience
EXPERIENCE VIRTUAL SURROUND SOUND, multi-dimensional audio detail and enhanced bass from your TV's streaming apps, Blu-ray movies and gaming systems with DTS Virtual:X, Dolby Digital and DTS, WITHOUT THE NEED FOR ADDITIONAL SPEAKERS
HEAR EVERY WORD with the Dialogue Enhancer that SHARPENS DIALOGUE CLARITY making them sound crystal clear without the need to adjust overall volume. Select from 3 pre-set EQ modes - movies, music and night - for a custom listening experience at any time
4K AND HD COMPATIBILITY – Connect your TV to gaming consoles, Blu-Ray player or any audio source via HDCP 2.2 HDMI in & out ports with Audio Return Channel, optical or aux inputs. Plus control the soundbar via your TV remote through HDMI ARC connection
SLIM PROFILE IN WALL-MOUNTABLE OPTION - At 2" tall, the sleek bar fits in most spaces and can be placed in front of your TV without blocking your TV's bottom edge. Easy to wall mount using the included mounting template
Bestseller No. 9
Certified 8k HDMI Cable 10 FT, Ultra High Speed HDMI 2.1 Cable 4k 120Hz 144Hz 8k 60Hz Support ARC...
VRR, ALLM and eARC: HDMI speeds are faster than ever. A higher frame rate, VRR (Variable Refresh Rate), ALLM (Auto Low Latency Mode) and eARC (Enhanced Audio Return Channel) all meeting the latest HDMI specifications. These latest features allow fast-moving content in higher resolution and smooth, synchronized graphics. It's more lifelike gaming experience.
Dolby Atmos: Dolby ups the action, driving their best-in-class HDR format to new cinematic heights. Dolby Atmos puts you in the middle of the action with multi-dimensional surround sound that seems to flow all around you.
Fast Response Time: Watch your gaming advantage grow. Milliseconds make all the difference. Douloker HDMI cables cut response times to 1 millisecond* for action in real time. Crisp, fast motion. Crystal-clear detail. And a competitive gamer's dream come true.
G-SYNC Compatible: Douloker HDMI cables work seamlessly with NVIDIA G-SYNC Experience immersive gaming like never before. Only OLED TVs with NVIDIA G-SYNC** compatibility can provide the exceptional picture quality of perfect black and intense colors combined with smooth gameplay to take gaming to new heights.
8K Resolution: With eight times the resolution of an HD television—and four times the resolution of 4K, our 8K TV uses its high pixel density to deliver richly detailed images in stunning color, contrast and clarity.
Bestseller No. 10
JBL JBL2GBAR51IMBLKAM Bar 5.1 Soundbar with Built-in Virtual Surround, 4K and 10" Wireless Subwoofer...
An impressive 550w of total system power
10"" wireless subwoofer delivers deep, thrilling sound
Built-in chromecast, airplay2 and bluetooth
JBLsurround sound brings an immersive virtual 5. 1 sound experience for your tv without any extra wires or speakers
4k pass-through with hdr 10 and dolby vision provides the best resolution
You May Also Like…
Last update on 2022-11-17