Nowadays, media systems are pretty expensive. If you want to buy an excellent Television, it can cost you a good amount of money. Other media equipment such as home theater setup and soundbars are also expensive. So after buying a nice TV with a sticker price to match, you may think that purchasing a soundbar is a luxury or even a waste of money.
Soundbars are specifically designed for use with home TVs. Most soundbars will not have the proper output to work well in a small room, but they can be effective at projecting higher-quality audio than standard TV speakers. It is worth buying a soundbar because you can hear the audio better than tiny speakers. The soundbar is not a waste of money, but it can be used when there is no TV in the room.
Adding a soundbar with your TV can make your media experience better at a reasonable price. It is a great way to add quality to your media system. Simply adding the left and right channels of a soundbar or an entire surround sound system can enhance your media watching experience.
Nowadays, there are different kinds of home theater electronics available. You have to know the details. You also have to know what are features of a soundbar you really need to get. So let's get started.
At first, you have to know that how soundbars enhance your media experience. Then you can build up from there and explore what you need and what you don't so that you can pick the right soundbar for you with full of confidence.
Read More: Are Soundbars Worth It?
The Value of Soundbars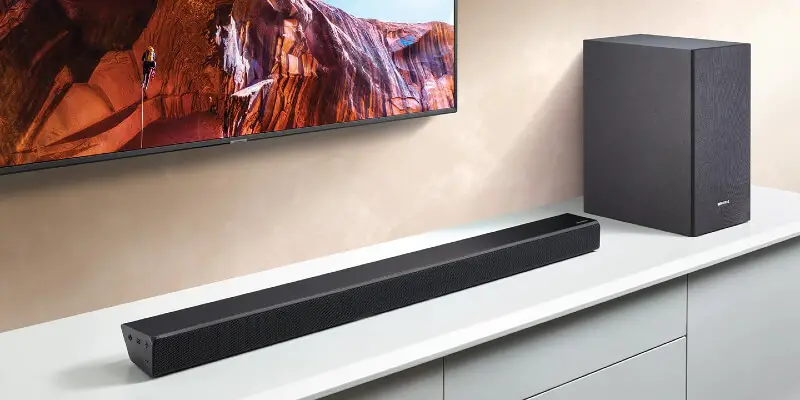 When you are looking for components to build a home theater for yourself now, it is clear to you that there's more in play than just the TV or screen. While building a home theater system, people mostly start from getting a big, nice screen or even a projector. TVs almost always come with built-in speakers. Moreover more expensive and higher-end TVs may come with good quality stereo speakers. But projectors won't have any built-in audio components.
If you are using a high-quality TV or screen, you also need to keep your audio at a standard level. And adding a soundbar to your system is a very easy and affordable way to do that. Even you want to upgrade your sound system to an entire stereo surround sound system; you can start with a soundbar. Some soundbars are designed to add more speakers when you need them.
The Sonos Arc (on Amazon) and more advanced soundbars like the Nakamichi Showkwafe Ultra 9.2.4 (on Amazon) system even come with a whole stereo system of wireless speakers.
If you are interested in any stereo surround sound system, then remember that buying a soundbar isn't a step backward or away from having an entire stereo surround system. It is very beneficial. It can give you more options and a better user experience.
So as we have mentioned above, there is a lot of option available in the world of soundbars. And the pricing of these units starts from below 100 dollars. Some stereo systems with this type of pricing will provide you with two-channel stereo sound with lots of limitations. You ever visited an electric store or Amazon, then you may know that prices can get very serious very quickly.
So you may be thinking about which option will be the best for you. At first, you have to make sure what features you really need in a soundbar and which ones you can leave for a later upgrade.
The Soundbar Features you Really Need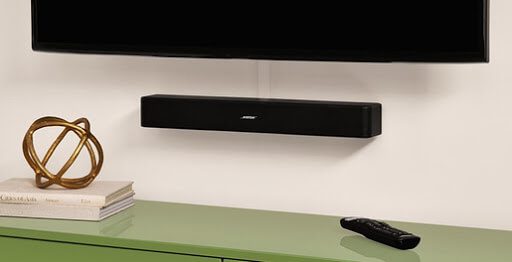 You're really going to want some very useful features in your soundbar, while there are many unnecessary features also. A great example of that is a voice assistant. Some available soundbars come with a built-in voice assistant. Whether it's Alexa, Siri, or Google Assistant, it will be very useful to make your soundbar a little futuristic and enjoy futuristic services. There are also some other more obvious features you need. But first, let's talk about the most important feature you'll have to decide on, and that is the number of channels.
How Many Channels Do I Need on My Soundbar?
If your TV comes with a stereo sound system, then there will be two channels. But unfortunately, the quality of those drivers on the TV is not going to be so good. Because the TV manufacturer is just checking the box when they design the speakers in. The TV has to have them, but they know that most of the cost needs to be dedicated to a high-quality panel.
Why Purchasing a Simple Soundbar is Such a Great Upgrade
Moreover, Manufacturers also know that spending a good amount of money on a high-end TV will not rely on the internal built-in speakers only. They will add a soundbar to their system. So if you want to replace the TV's stereo with a two-channel system with a simple budget soundbar, it will definitely be an upgrade. So if you do not have a big budget, you can start out with a simple stereo soundbar. Moreover, in the future, you can always upgrade.
Next Big Step For Home Theater Upgrade: 2.1 Channel with Wireless Subwoofer
If you want something better than a simple stereo soundbar, then you should look for a 2.1 channel sound system with a wireless subwoofer. There is no subwoofer built into your television. It is mainly an external speaker, and it adds a whole additional dimension to the soundscape and enhances your hearing experience. So if you want a nice upgrade but at an affordable cost, you can go for a soundbar with two channels and a wireless subwoofer.
Next Upgrade: Going From 2.1 to 5.1 Surround Sound and Beyond
The 3.1 channel systems-based soundbars come after the 2.1. But going to 3.1 from 2.1 is really not a good upgrade. If you want to upgrade your sound system, then you can upgrade it up to 5.1 from 2.1. It is a surround sound system. The 5.1 channel soundbar system adds two wireless speakers behind you, making the sound more realistic. If you are looking for something to upgrade your sound system but within an affordable budget, then you can go for a 5.1 channel system.
There are many 7.1 channel systems available on the market, and more modern 7.1.2 systems also add vertical dimensions for Dolby Atmos support. There are also 9.2.4 channel systems like the SHOCKWAFE. Sound systems like this one will really give you the experience of something close to the theater quality. But it would be best if you remembered that you have to make sure that the soundbar system has the feature you wanted. So you need to look for and understand.
Other Soundbar Features You Should Look For
A soundbar system comes with plenty of other features that the manufacturer includes. Here we are reviewing some of the features that are important for a soundbar.
Bluetooth
Bluetooth is a very important feature that you will really want to consider. If you want to connect your sound system with your phone or any other device wirelessly, you will need to have Bluetooth in your sound system. For some people, it is a very important feature. But if you do not want to use your sound system for any other circumstance instead of using it with your TV, then you can ignore this one. But whatever this feature is very useful. If you decide you don't want and need to have it, at some point, you will end up kicking yourself.
HDMI ARC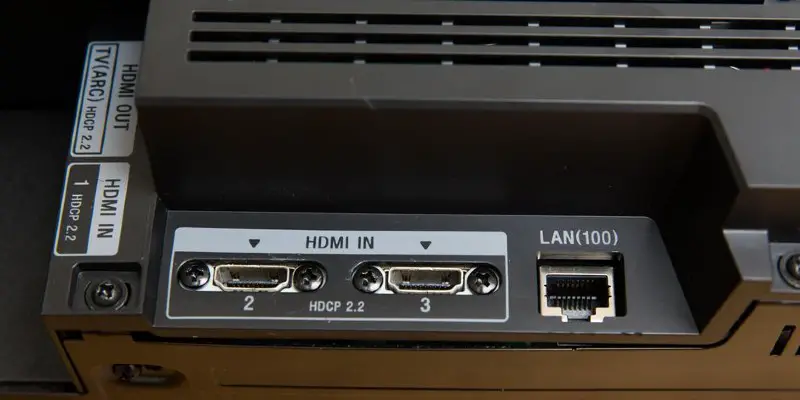 HDMI ARC is another useful feature. With the HDMI ARC system, your soundbar will be able to communicate back with your TV and, sometimes, act as the full-on receiver taking your other HDMI channels in before connecting to the TV so that you can control the soundbars with your stock TV remote.
Wi-Fi Support and Expandability
It is another important feature to know about. As with Bluetooth, you can also think about whether you need this feature or not. You have to think about it before you start building the system you really want. If your soundbar does not have any Wi-Fi, it will not connect with more speakers. So it will limit your ability to build a larger system. The Sonos Arc (on Amazon) is able to connect with new Sonos speakers whenever you'd like to add them. So you have to plan before you buy one.
Do You Need A Soundbar?
After all, we want to say that buying a soundbar is really up to you. If you have a nice TV and you are happy with the built-in speakers of your TV, then that's great, and that's why you may think that buying a soundbar would be a waste of money. Maybe that's a good thing because once you start upgrading your sound system regularly, you'll likely never be able to go back.
But consider how you want to use your television. Are you just want to watch some boring news, or do you really want to enjoy cutting the lights and putting on a great movie? If you want to have a great home theater experience, you have to spend some money. You have to upgrade your sound system.
Just think about how often you are going to use your setup and for what purpose you are going to use it. It will help to figure out which soundbar will be the best for you.
-our editorial board has reviewed this article and has been approved for publication according to our editorial policy.
Best Seller List of Sound Bars:
Last update on 2023-12-07