After getting your dream TV now, you will want to have a great sound system that will also match your TV. Sometimes higher-end TVs also come with speakers that do not sound great. Installing a sound system is a common and easiest way to upgrade your entertainment system. But questions can come to your mind that, what kind of speaker will be best for you, or what's the difference between a 2.1 and 5.1 soundbar system?
So let's see what the difference between a 2.1 and 5.1 soundbar is? A 5.1 system has 6 speakers including the left and right in front and a center speaker. It also includes rear left and right speakers plus a subwoofer for the surround sound experience. A 2.1 system only has 3 speakers, two in front for the left and right channel, plus 1 speaker in the back to provide a high-quality sound experience.
In a 5.1 soundbar system, all the front channels are generally built-in to the soundbar, and the surround speakers come separated. But one thing you should remember is that adding more speakers doesn't just add more volume; they also help the system improve the surround sound quality. It also helps you give you a unique entertainment environment.
Unfortunately, A sound system that is 5.1 is not for everyone. If you are going to buy a system, make sure to think about the factors so you can choose the perfect one for your needs.
2.1 Channel Soundbar
A 2.1 Channel Soundbar is formed on the Left and Right Channels in the Soundbar and a Separate Subwoofer.
A 2.1 channel soundbar usually comes with at least two speakers (sometimes more). They are separated into two channels, left and right. It also comes with a separated subwoofer. The extra speaker is not only for increasing the volume. More speakers help you to enjoy a more authentic surround sound experience.
With a 2.1 soundbar, you will be able to enjoy the clear sound from the left and right channels of audio. This sound system is pretty standard, but it will not improve your listening experience in a significant way.
With a 2.1 soundbar, you will get a left and a right channel only. These soundbars come with both "stereo" and "surround sound" settings, but unfortunately, in the 2.1 soundbar system, both settings will sound almost the same.
5.1 Channel Soundbar
A 5.1 soundbar system usually comes with three extra speakers or channels than a 2.1 soundbar system. So obviously, it will make a much richer sound and enhance your listening experience. It comes with a front left, front right, front center, surround right, surround left, and a separate subwoofer included.
The front speakers are usually built into the soundbar itself, where the surround speakers and the subwoofer is separated. But sometimes, all five sound speakers or channels are built into the soundbar. After being located into the soundbar itself, the additional two speakers still work as surround speakers.
5.1 Channel Soundbar with Separate Surround Speakers
So you can say that the traditional 5.1 surround system has three channels in the front, two surround channels, and a subwoofer.
The separated surround speakers can be placed anywhere to the back left and back right of the room. With a 5.1 soundbar system, you will be able to enjoy a ripe sense of left and right sound with additional depth.
That depth increases the entertainment experience. It can give you the experience that just can't be matched with a few front speakers. It will make the sound more realistic. You will feel like the explosion in that action movie is happening right behind you. Even you will be able to locate from where the enemies' footsteps are coming from in the video game.
5.1 Channel Soundbar with Integrated Surround Speakers
We have talked earlier that some soundbars come with the two surround channels built-in the soundbar itself. But the surround speaker comes angled so that they can output soundwaves in a very particular way.
The integrated surround speakers output the sound so that the soundwaves reflect from the back of your room, and they sound like the speakers are actually situated behind you. When in reality, the surround speakers are actually in front of you.
But it would be best if you remembered that this thing doesn't work with all room sizes and shapes. It works great in a more boxed or closed-off room. But if the room is very open, the soundwaves will not bounce perfectly, and the speakers will not work great.
But after all, the 5.1 soundbars with integrated "surround" speakers still sound really amazing!
What if There's a 3rd Number?
Some of the 5.1 surround soundbars come with a third number, such as 5.1.4. It means that the soundbar directs some of its sounds upward. So that the sound can bounce in the ceiling and you can enjoy a new dimension of the surround sound.
A famous sound speaker, The Nakamichi Shockwave Pro 7.1.4 (on Amazon), also comes with this technology. This soundbar uses its satellite speakers, and it really sounds extremely well.
Nakamichi Shockwafe Pro 7.1.4 Channel 600W Dolby Atmos Soundbar with 8" Wireless Subwoofer, 2 Rear...
Transform your living room into a state-of-the-art movie theater with True 360° Dolby Atmos surround flowing around, above and beyond you. Like cinemas with speakers located around you, SHOCKWAFE Pro 7.1.4 SSE duplicates the same experience to your home, courtesy of Two rear surround speakers & Spatial Surround Elevation (SSE) processing technology. Created with same DNA as our flagship Shockwafe Ultra 9.2.4 SSE, Winner of the best Dolby Atmos Soundbar Battle (hosted by Brian Tong, Ex-Cnet host)
Experience a whole new level of surround performance with our exclusive SSE Technology. Featuring 3 advanced audio processing engines working in harmony to enhance directionality, enlarge spaciousness & unlock extra details of any audio soundtrack. Envelop your home theater with up to 7.1.4 channels of uncompromising moving audio that flows all around you. Unleash the full dynamics of your audio experience with 105dB of room-filling sound.
TWO 2-WAY REAR SPEAKERS (industry's first!) produce spacious and dynamic surround sound. Each of them (connected to sub via RCA wires) is constructed with a tweeter that reproduces high frequencies with captivating clarity, and a full-range driver that delivers surround effects with power and precision. Simply put, the surround sound performance from simulated/virtual 2.1 or other 5.1 channel surround soundbars does not come anywhere close to this.
The main soundbar unit features upgraded high-performance speaker drivers. The signature front surround effects tweeters deliver a 35% wider soundstage. Our newly-designed 8" down-firing wireless subwoofer delivers tight, room shaking low frequencies that enhances the impact of your home theater. Bass effects are fired onto the floor surface and distributed equally in all directions across the entire room for maximum immersiveness.
All units sold since Aug '19 can receive Dolby Atmos surround via TV's eARC when streaming with TV's smart apps like Netflix (Note: not all TVs can output Atmos. Refer to your TV brand's audio output specs). Enjoy advanced connectivity with Dolby Vision, 4K UHD pass-thru and High Dynamic Range (HDR). Connect up to 6 devices via 1 HDMI ARC, 3 HDMI, 1 Optical and 1 Coaxial inputs. The 52-key backlit remote allows seamless control of sources, DSP modes, individual channel and room size optimization
Conclusion Between 2.1 and 5.1 Soundbars
Adding more speakers does not ensure you give you better sound. 2.1 soundbars also come with high-quality speakers, and they also can please anyone. These high-quality speakers can also be found in 5.1 surround soundbars, but you can also find 5.1 systems with sub-par speakers. It really enhances the quality of the speaker drivers and soundbar enclosure.
Before you buy anything, you have to make sure that what sound aspects are important for you and which one will be best for your budget. Moreover, you should also think, is it really worth it to sacrifice a surround sound system for top-quality speakers or sacrifice top-quality speakers for a surround system? Would you like to enjoy a surround sound experience with a fair speaker quality?
Benefits of Soundbar Systems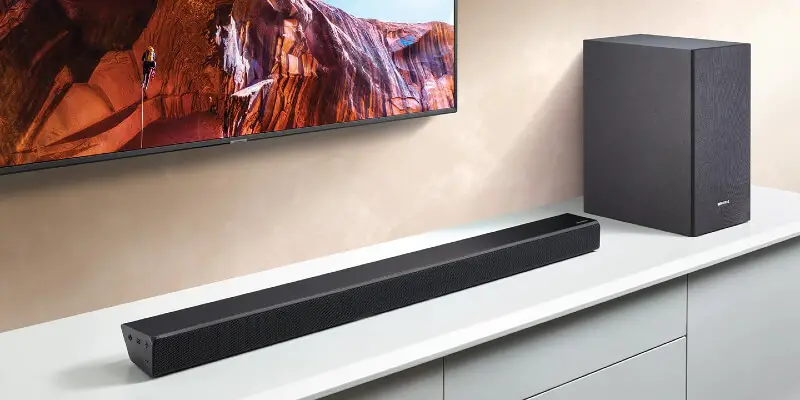 You might ask that why you should buy a soundbar at all. For that, you should know that Soundbars are convenient and they can give you a great sound quality also. Just look at a 2.1 soundbar. It can give you a true quality sound with just a single soundbar and a subwoofer.
With a 5.1 soundbar, you can get a few more speakers, and it can enhance your audio experience even more. If you want to skip the hassle of wires, you can buy a Bluetooth surround speaker so that you can easily set it up.
To set up a traditional surround sound system, you have to give effort and connect all the speakers correctly via cables. But with a soundbar, you don't have to take that much hassle. So you can say that it is the easiest way to elevate your listening experience.
Benefits of a Soundbar's Easy-Setup Subwoofer
Subwoofers usually come with traditional surround sound setups. In 2.1 and 5.1, the 2 and 5 mean the number of sound channels it has, and the ".1" indicates the subwoofer. They are very important for sound quality. In a traditional surround sound setup, you have to connect the subwoofer via a cable.
But in almost all soundbar systems, you do not have to connect a subwoofer via cables. You will be able to connect them easily with the help of Radio Frequencies via Wi-Fi or Bluetooth.
When you use the built-in speaker of your TV, do you ever noticed that the audio is becoming distorted or fuzzy? It is because the built-in speakers are not so powerful. So they can't handle the extreme pitches (from the high squeals to the super low rumbles).
A subwoofer is actually a dedicated bass speaker, so you can hear the bass more clearly and strongly while using a soundbar setup. Even the floor can rumble from the bass, but the subwoofer will not get damaged, and you will hear a clear sound.
Not Everyone Prefers 5.1 Soundbar Systems
If your priority is convenience, then you should go for a 2.1 soundbar instead of 5.1. Because setting up a 2.1 soundbar is much easier than setting up a 5.1 soundbar because there are fewer speakers.
Though a 2.1 soundbar comes with two speakers, these speakers are built into the soundbar.
There is a subwoofer also. So you just have to set up these two pieces. And enjoy a superb sound. You cannot find a better balance between convenience and quality than a decent 2.1 soundbar system offers easily.
Price Difference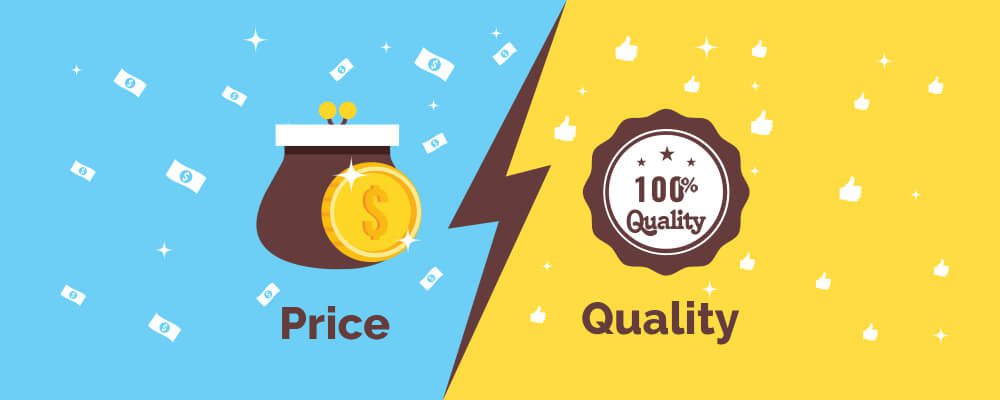 After all, now you can ask, what's all this going to cost you? More speakers will cost you more, and it is not surprising at all. But the 5.1surround soundbar might not be that much more costly than a 2.1 soundbar system.
So if you are looking for soundbars, you may find a 5.1 soundbar for less than $200. If you do not have any issues with the budget, you can easily spend hundreds of dollars more on high-quality speakers with a wireless setup.
JBL is a famous speaker manufacturer. You can find their wireless 5.1 soundbars with detachable surround speakers on Amazon. You can also go for the bigger systems, such as the 7.1 soundbars if your budget allows you to do that.
Sale
Again if your budget is not so more, you can easily find a standard 2.1 soundbar for about $100. If you want to save more cash, you even push down the budget to 70 dollars. But if you want the best quality like this Vizio soundbar (on Amazon), then you have to spend $400 or more.
Sale
Related Questions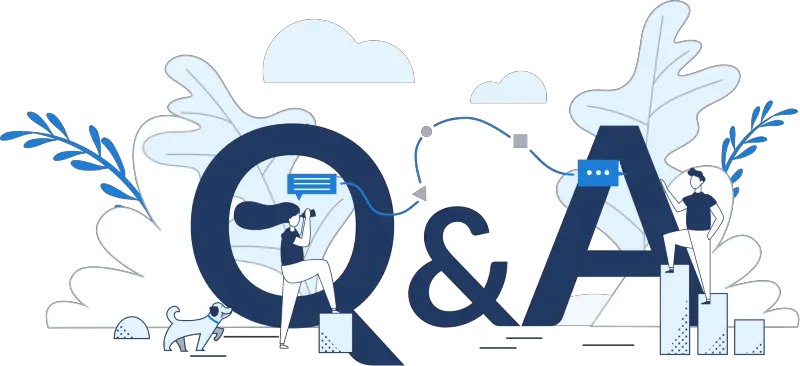 What does 3.1 mean on a soundbar?
The three means that the soundbar has three sound channels. Those are the left, right, and center channel. And the ".1" means the soundbar also comes with a single subwoofer.
Are standard TV speakers really that bad?
If you love high-quality audios, then the answer is YES. But Casual TV viewers may not mind some distorted voices or blown-out bass; usually, they'll only notice it at high volume. But if you want a clear and strong sound at any volume, then you should install an extra sound system.
Are soundbar systems the only alternative to standard TV speakers?
No, there are some other alternatives also. It depends on anyone's personal choice. Such as, Musicians may go for vintage analog speakers to match their vinyl collection, while Tech lovers may choose smart speakers so that the speaker can communicate with smart home systems and give you the output of superb audio quality with voice-activated software like Amazon's Alexa or Google Home. But after all, we just want to say that soundbars are a great choice for those who are looking for quality sound with a convenient, fairly affordable, and easy installation process.
-our editorial board has reviewed this article and has been approved for publication according to our editorial policy.
Best Seller List Of Sound Bars:
Sale
Bestseller No. 1
Sony S100F 2.0ch Soundbar with Bass Reflex Speaker, Integrated Tweeter and Bluetooth, (HTS100F),...
Straight from the theater to your home: easy set-up, built-in tweeter, 2-ch speaker with simple Bluetooth connection
Deep sound with Bass Reflex speaker
High power with a slim design that matches any room and is perfect for small living spaces
Voice enhancement feature is great for TV content with hushed dialogue, or to make conference call participants easier to hear
Easy TV set up with HDMI ARC
Sale
Bestseller No. 2
Sound Bar, Soundbar 32-inch TV Speaker Home Theater Surround Sound System Bluetooth 5.0 TV Sound...
Sound Bar Upgrade Your Home Theater Experience: Powerful full-range drivers (total 40-watt output) deliver a more realistic, richer sound from a compact soundbar. It is a perfect TV speaker that optimizes sound clarity and creates incredible room-filling virtual surround sound.
Easy Setup Wireless or Wired Connection: The sound bar can be connected to the most types of your devices via Wireless Bluetooth 5.0 connection , Optical, or RCA/Coaxial connection (Optical, RCA/Coaxial audio cables are included), Easily connect to your TV, PC, phone, projector, DVDs, laptop, desktop, tablets, computer monitor and so on. It can also connect to older style devices with AUX port.
3 Sound Modes via Remote Control: This compact soundbar comes with 3 equalizer modes : Music, Movie and News modes. Use remote control to select your favorite specialized mode for providing you a wide stereo effect throughout the room, allowing you to enjoy cinematic surround sound at home.
What You Get: TV Sound Bar, Remote Control, Power Adaptor, Optical Cable, RCA Audio Cable, 3.5mm to RCA Cable, User Manual and Wall Mount Kit are included. If you have any question, please feel free to contact us immediately.
An Ideal Soundbar for TVs or Gaming. It works well with all TVs sizes. For optical connection, please set your TV audio output to "Optical" and set the digital audio format to "PCM" (PCM is a digital recording of analog audio, and is an optional audio format in many televisions), and make sure the protective caps at the ends of the optical cable are removed before plugging it in.
Sale
Bestseller No. 3
Polk Audio Signa S2 Ultra-Slim TV Sound Bar | Works with 4K & HD TVs | Wireless Subwoofer | Includes...
A PREMIUM ULTRA-SLIM SOUND BAR WITH INCLUDED WIRELESS SUBWOOFER – 5 powerful full-range drivers deliver BEAUTFUL RICH SOUND WITH DEEP BASS. POLK'S EXCLUSIVE VOICE ADJUST TECHNOLOGY & Dolby Digital Decoding maximizes sound clarity & reduces voice delays
EXCELLENT SOUND AND VALUE on par with any mid- to high-range sound bars available in the market. At just over 2" tall, it fits most spaces — easily wall-mount it or place in front of your TV. It won't block your TV's bottom edge or IR remote sensor
UPGRADE YOUR HOME THEATER EXPERIENCE – Watch your favorite shows on your 4K HD Smart TV with exceptional picture quality & crystal clear sound. With numerous connection possibilities, plug in any audio source via HDMI ARC, optical input & AUX
WIRELESSLY STREAM MUSIC from your favorite streaming apps like Pandora, Spotify, TuneIn, and others directly from your smartphone, tablet or other compatible device through the built-in Bluetooth technology
SET UP YOUR SOUND BAR IN MINUTES — With the included subwoofer, HDMI and optical cables quickly connect your TV to the sound bar. Get set up and listening in minutes
Sale
Bestseller No. 4
TCL Alto 6+ 2.1 Channel Dolby Audio Sound Bar with Wireless Subwoofer, Bluetooth – TS6110, 240W,...
DOLBY DIGITAL: Dolby Digital decoding maximizes sound clarity and creates incredible room-filling virtual surround sound.
DEEP BASS WITH WIRELESS SUBWOOFER: Experience deep, rich bass to make movies and music truly come to life.
STREAM MUSIC WIRELESSLY: You can use your Bluetooth-enabled device to wirelessly stream music on your sound bar.
SPECIALIZED SOUND MODES: Specialized sound modes bring Movies, Music, and News to life.
QUICK AND HASSLE-FREE SETUP: With HDMI, optical, or Bluetooth connections, you can go from unboxing to listening in minutes.
Bestseller No. 5
Sonos Playbar - The Mountable Sound Bar for TV, Movies, Music, and More - Black
The mountable soundbar for TV, movies, music, and more
Enjoy crisp dialogue and impressive bass from wall to wall with Playbar. Control it with the Sonos app, your remote, and more
Whether you mount it on the wall or place it below your TV on a stand or console, Playbar automatically tunes itself for the best possible sound
Playbar was specially tuned by Oscar-winning sound engineers to emphasize the sound of the human voice so you can always follow the story
Easily connect Sonos speakers in different rooms over WiFi to create a home sound system that brings every room and everyone together
Bestseller No. 6
Polk True Surround III 5.1 Channel Wireless Surround Sound System, Includes Sound Bar, L & R Rear...
A FULL SOUND SYSTEM IN A BOX - Elevate your traditional home theater experience with Polk True Surround III that includes a sound bar, a wireless subwoofer, and L & R surround speakers for immersive audio and deep bass without the clutter of speaker wires
HIGH-PERFORMANCE 5.1 CH HOME THEATER - With a performance-tuned driver array, the sound bar features (2) 1.75" x 4.5" full-range drivers and (2) 3/4" tweeters, the surrounds feature a 2.75" full-range driver each, and the wireless sub features a 7" woofer
MAKE VIIRTUALLY ANY TV SOUND GREAT - Features Dolby Digital Surround Sound Decoding that delivers rich, room-filling audio. Hear every word clearly with Polk's patented Voice Adjust Technology that ensures crisp dialogues for all your movies and TV shows
MULTIPLE CONNECTION OPTIONS - With built-in Bluetooth, pair your compatible iOS/Android devices and wirelessly stream music from your music library or popular streaming services. Features a HDMI ARC, an Aux, and an Optical Input for versatile connectivity
SIMPLE, QUICK SETUP - Connect the sound bar to virtually any TV with the included cable and sync the surround speakers and the subwoofer with the sound bar by just pressing a few buttons. Works with its own remote control and virtually every TV remote
Bestseller No. 7
Vizio V51x-J6 36-inch 5.1 Channel Home Theater Soundbar System (Renewed)
Low-Profile Design and Brilliant Clarity with 6 Full-range Speakers
Powerful 5" Wireless Subwoofer and Bluetooth Music Streaming
Complete Immersion with Discreet Volume Adjustable Surround Speakers
Optimized for 4K TVs with Dolby Audio 5.1 and HDMI (Cable Included)
Control with TV Remote using HDMI, Audio Cables Included for Easy Setup
Bestseller No. 8
VIZIO V-Series 2.1 Channel Soundbar System with 5-inch Wireless Subwoofer - Black (Renewed)
Turn your living room into a captivating home theater. DTS Virtual:X sound enhancement adds room-filling, floor-to-ceiling virtualized 3D sound.
3 full-range speakers in the sound-bar create brilliant clarity. Place the 5" wireless subwoofer anywhere in the room to add deep booming bass.
With HDMI cable, use the highest-quality audio available and allows you to control the soundbar with your TV remote.
Connect Alexa, Siri, or Google Assistant devices. Pair with any device via Bluetooth.
US Warranty. Package Includes: SoundBar, Subwoofer, HDMI Cable, Digital Optical Cable, 3.5mm to 3.5mm, Stereo RCA to 3.5mm, Power Cable, Subwoofer Power Cable, Remote Control, User Manual, Wall Mounting Screws, Wall Mounting Template.
Sale
Bestseller No. 9
Bestseller No. 10
JBL Bar 9.1 - Channel Soundbar System with Surround Speakers (Renewed)
With detachable, battery powered surround speakers you can enjoy real surround sound without the wires
Experience deep bass with a 300W, 10" powered subwoofer
Ultra HD 4K Pass-through with Dolby Vision
Connector Type: Optical
Included Components: Main Soundbar, Detachable Wireless Surround Speakers (2), Wireless Subwoofer Remote Control, Power Cords, Hdmi Cable, (2)L-Shape Wall-Mount Bracket (Main Bar), (2) U-Shape Wall-Mount Bracket (For Surround Speakers), Kit With Screws
You May Also Like…
Last update on 2022-07-05