Many people use their family room for all kinds of recreation. They stream the latest show on Netflix and watch Blu-ray movies. They also play Call of Duty battles with their PS4 or play PUBG on their PCs. Their sound system gets a lot of use. So, they need a better sound system for their home theater system.
While building my home theater system, I invested in a soundbar. So, while researching which soundbar would be best for my busy home theater system, It came with an HDMI and an Optical soundbar. While buying, you need to choose one between these two soundbars. So, which one should you choose? Which one would be the best one for your home theater system? What are the differences between these two soundbars?
Both the soundbars provide quality sound. HDMI soundbars come with audio and video usage, making them a nice option when used in conjunction with your TV, Blu-ray player, etc. Let's found out which one would be the best one for you.
What Is Soundbar?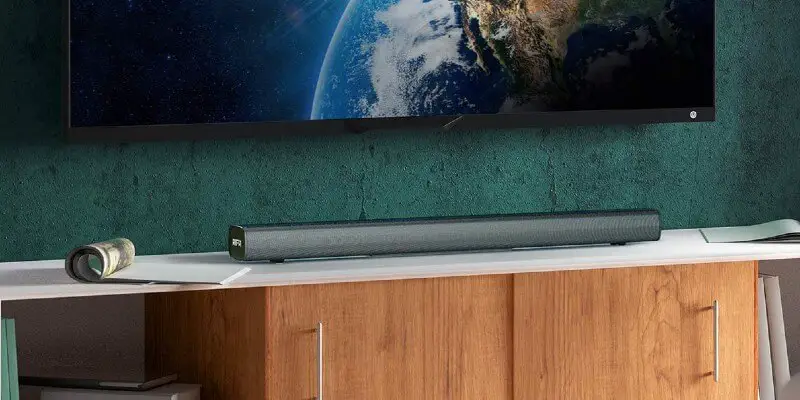 Many of you don't know what a soundbar is. A soundbar is a centrally located speaker system that doesn't take too much space and provides high-quality sound. Soundbars are often renowned for their high-quality sound.
You can use a soundbar as a part of a full surround sound system or as a stand-alone speaker. When you use it as a stand-alone, you will get high-quality sound without taking up much space. But when you use it as a full surround sound system, it will take more space than a stand-alone. You can easily set them up.
HDMI (ARC) vs. Optical – What is the Difference?
Now, let's come to the differences. Though the differences between these two soundbars are subtle, they are worth considering. Let's discuss them in detail.
HDMI Soundbars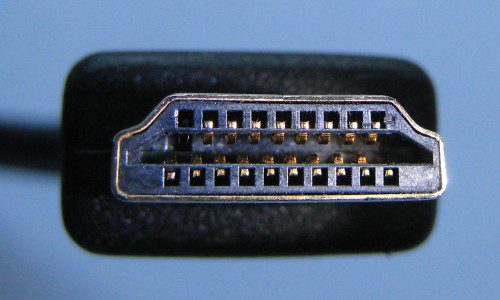 The full meaning of HDMI is "High-Definition Multimedia Interface." Nowadays, this is one of the most common types of cable. They provide quality sound and video quality. They also provide reliable and consistent video and sound quality.
You can easily use them because these types of cables relay both video and audio signals between devices. It will take fewer cables to connect your devices.
You Must Use HDMI ARC to Connect from TV to Soundbar
Connect your TV to your soundbar with an HDMI cable. You will need to use the TV's HDMI ARC input. This sends the sound from the TV to the soundbar. You can also use an HDMI ARC input as a regular HDMI input, but it doubles as an audio output too.
Optical Soundbars
An optical cable can produce consistent and reliable sound. Many have said that Digital Optical cables provide better sound than an HDMI cable. If you have a home theater system, you would like to buy the optical cables for the quality sound. Optical cables only relay audio, not video. So, if you want a relay video, then you will need to buy an additional cable.
Comparing the Specs
When you come to choose between these two soundbars, you need to consider some factors. It would be best if you gave priority to your input options and the placement of your soundbar. Let's check it out.
Input Options
When it comes to input options, you need to consider what types of inputs and ports your devices have. Many devices will give a permit to use HDMI cables. If your device doesn't allow the use of HDMI cables, you need to make sure you have the right video cables needed to relay pictures between your device and TV.
Many people buy except a proper connection type to find out their device does not allow for that cable. How surprising it is!
The Bottom Line: If you are looking only to relay sound, A Digital Optical is the best choice for you. A Digital Optical provides the same sound quality as an HDMI does. If you want to watch Blu-ray, Netflix series, game consoles, you should purchase an HDMI cable.
Soundbar Placement
Now, you need to place your soundbar perfectly. If you want to put it behind your TV, it is going to be a bad decision. Why do you use a soundbar? Usually, you use a soundbar to minimize the footprint of your home theater system.
A soundbar provides you a minimalistic approach to sound. An HDMI cable offers you this minimalistic approach with only one cable to relay sound and video quality. But using a Digital Optical cable will mean you need more wires to relay video quality.
The Bottom Line: An HDMI won't take much space. It keeps your space wire requirement minimum. But a Digital Optical cable needs much space and wire requirement if you want to relay video quality. If you don't like the wiring mess, you wouldn't like to go with a Digital Optical.
Recommended HDMI and Optical Soundbars
So, which HDMI or Optical soundbar should you buy? Well, there are many HDMI and Optical soundbar in the market. You need to find out the best quality for your entertainment system. You can buy Yamaha Soundbar System, YAS-207BL which is an HDMI soundbar. You can also buy Sony 2.1-Channel Soundbar System, Model HT-CT290, a Digital Optical model.
Yamaha YAS-207BL Soundbar (HDMI Model)
YAMAHA YAS-207BL Sound Bar with Wireless Subwoofer Bluetooth & DTS Virtual: X Black
World's first sound bar with DTS Virtual: X Virtual 3D surround sound (available via a firmware update available now)
Slim, understated design perfectly complements your TV
Wireless subwoofer for powerful bass with flexible placement
Bluetooth wireless music streaming; Dimensions (W x H x D)(subwoofer): 7 1/8 x 17 1/4 x 15 3/4 inches; Drivers (Center Unit) 4 1 3/4 inch woofers, Dual 1 inch tweeters, (Subwoofer) 6 1/4 inch cone woofer; Dimensions (W x H x D) (Center Unit) 36 5/8 x 2 3/8 x 4 1/4 inches; ARC Yes
Simple setup with HDMI, optical or analog connection
The Yamaha Soundbar System, YAS-207BL, comes with many features. This model provides 100 watts of power. You can connect it wirelessly to the included subwoofer, which gives you a true and crystal-clear sound. This soundbar allows analog, HDMI, and optical audio inputs. This quality helps you to use almost all of your home theater devices.
This soundbar is 36-5/8 inches long, 2-3/8 inches tall, and 3.25 inches deep. Many positive reviews make it one of the most highly regarded HDMI soundbars.
Sony 2.1-Channel Soundbar System (Digital Optical Model)
Sony CT290 Ultra-slim 300W Sound bar, (HT-CT290)
300W power, plus 2.1ch S-Force PRO Front Surround sound
Connect and stream music easily with Bluetooth; Slot-in design
Save space with the ultra-slim, wall-mountable design
Hear clearer voices with Voice Mode and clearer sound at low volumes with Night Mode
Control your TV and sound bar with a single remote via HDMI ARC
The Sony 2.1-Channel HT-CT290 is one of the best optical model soundbars. It is budget-friendly for those who are audio lovers. This soundbar provides 300 watts of power. It is 35.5 inches long, 2.1inches high, and 3.4 inches deep. This soundbar is also wall-mountable.
This HT-CT290 optical soundbar has both USB ports and an optical cable. It also supports different audio formats. Many reviewers gave great and positive reviews about this soundbar.
Related Questions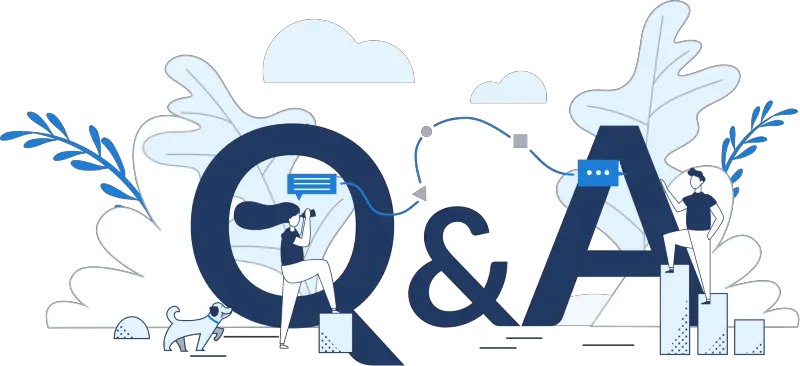 What type of cable do I need for Dolby Digital sound?
Both Optical and HDMI cables can relay Dolby Digital sound between your source and receiver device. So, in that case, you don't compare these two soundbars. But if you want to play DTS-HD caliber audio, Dolby TrueHD, both the soundbars won't support those. An HDMI has the capability to do those, but an Optical hasn't.
-our editorial board has reviewed this article and has been approved for publication according to our editorial policy.
Best Seller List Of Soundbars:
Sale
Bestseller No. 1
Samsung HW-A450/ZA 2.1ch Soundbar with Dolby Audio (2021) , Black
SUBWOOFER INCLUDED - Wireless subwoofer is included so you can enjoy deep bass right out of the box All-in-one
BASS BOOST - Give your bass an instant boost with the push of a button on the soundbar
ADAPTIVE SOUND LITE - Enhanced audio tracking for your content in real time, with technology that equalizes background music and consistent volume control
BLUETOOTH TV CONNECTION - Set up is a breeze. Easily connect your soundbar to your TV by connecting wirelessly
GAME MODE - Boost your gaming experience with perfectly synced directional audio that moves with the action on-screen and crosstalk cancellation that minimizes distractions
Bestseller No. 2
Sale
Bestseller No. 3
TCL Alto 6+ 2.1 Channel Dolby Audio Sound Bar with Wireless Subwoofer, Bluetooth – TS6110, 240W,...
DOLBY DIGITAL: Dolby Digital decoding maximizes sound clarity and creates incredible room-filling virtual surround sound.
DEEP BASS WITH WIRELESS SUBWOOFER: Experience deep, rich bass to make movies and music truly come to life.
STREAM MUSIC WIRELESSLY: You can use your Bluetooth-enabled device to wirelessly stream music on your sound bar.
SPECIALIZED SOUND MODES: Specialized sound modes bring Movies, Music, and News to life.
QUICK AND HASSLE-FREE SETUP: With HDMI, optical, or Bluetooth connections, you can go from unboxing to listening in minutes.
Bestseller No. 4
Majority Teton Bluetooth Soundbar for TV | 120 Watts with 2.1 Channel Sound | Built-in Subwoofer...
ROOM-FILLING SOUND: With 2.1 Channel Sound, the Teton offers a superior audio experience for any home entertainment set-up.
MULTI-CONNECTION: The Teton boasts a wide range of connections including Bluetooth, USB input, Optical input, RCA, AUX-input and HDMI ARC. The Teton comes with an Optical cable, RCA cable and HDMI cable. Designed for the eager audiophile, you can select which mode you want to listen to: Music, Movies or Dialogue.
BUILT-IN SUBWOOFER: Delivering high definition sound, the Teton's stereo speakers fill the room with your favourite sounds using the provided remote control.
COMPATIBLE WITH TV, PHONE AND PC: Using the range of connectivity options, the Teton can be connected to your phone, computer and most TVs using Bluetooth, Optical Input and RCA input.
DIMENSIONS: 32in x 4.8in x 4in; 3.3lbs
Bestseller No. 5
Best Seller
Amazon Prime Video (Video on Demand)
James Woods, Brian Dennehy, Victoria Tennant (Actors)
John Flynn (Director) - Carter De Haven (Producer)
English (Playback Language)
English (Subtitle)
Bestseller No. 6
Soundbar, Three Equalizer Mode Audio Speaker for TV, 32-Inch Wired & Wireless Bluetooth 5.0 Stereo...
Room-filling sound: powerful speakers deliver a round, high-end audio experience
Multiple wireless and wired connections: easily connect to the sound bar via Bluetooth 5.0 or standard audio cable Connection, RCA, and optical input
3 different equalizer modes: fine tune your sound bar with 3 distinct equalizer modes (games mode, music mode, movie mode) via the remote control to match your favorite sound
Control your sound bar Remotely: handle your sound bar from the comfort of your couch or directly on the device; a repeat click of the power button switches through the functions, the LED screen will show the current function
Slim to save space: slick 32-Inch design pleases the eye and slim Dimensions save valuable space
Sale
Bestseller No. 7
Soundbar, BESTISAN TV Sound Bar with Dual Bass Ports Wired and Wireless Bluetooth 5.0 Home Theater...
Room-filling sound: powerful speakers deliver a round, high-end audio experience for bed room and apartment.
Enhanced Bass: 3 inches full range drivers and dual bass ports that bring the richer and deeper bass, boost a loud sound that fills the room without distortion.
Multiple wireless and wired connections: easily connect to the sound bar via Bluetooth 5.0 or standard audio cable Connection, RCA, and optical input
3 different equalizer modes: fine tune your sound bar with 3 distinct equalizer modes (Movie, Music, Dialogue) via the remote control to match your favorite sound
Multiple Setups, Multiple Options: sits flat below the TV screen or securely mounts on the wall for a sleek, elegant home theater setup. Not able to programed to other devices remote or universal remote.
Sale
Bestseller No. 8
Hisense HS214 2.1ch Sound Bar with Built-in Subwoofer, 108W, All-in-one Compact Design with Wireless...
Easy to place and connect to your television, the Hisense HS214 is a soundbar that improves your TV sound experience and is perfect for TVs 32 inches or larger. Instead of just hearing the scene, you're transported into it.
The HS214 includes Bluetooth technology for easy wireless connections to your smart device while a built-in subwoofer delivers excellent bass for a full-bodied audio experience.
With HDMI (ARC), the Hisense HS214 can connect to your TV through a single HDMI cable (included), connect wirelessly via Bluetooth, and control both with one remote. You'll be enjoying better TV sound in minutes.
As Roku TV Ready device, the Hisense HS214 Soundbar is fully compatible with any Roku TV through the HDMI (ARC) connection. You can even use the Roku TV remote to control both the TV and soundbar for easier setup and better navigation experience.
Includes the Hisense 214 Sound Bar, HDMI cable, optical cable, and a wall mounting kit to make sure that you have what you need to make the most of your Hisense audio experience right out of the box.
Bestseller No. 9
Sound Bars for TV, SAKOBS TV Speakers Bluetooth Soundbars for TV 37 Inch with Built-in 4 Speakers,...
【Bluetooth Sound bar with Powerful, Deep Bass】This SAKOBS 80W 37" TV Speakers Home audio sound bars comes with 4 Built-in Subwoofers for Deep Bass, with frequencies as low as 55HZ.Our sound bars for tv with Deep Bass Modules deliver strong, accurate bass without the need to add an external subwoofer. Feel the subtle rumble of distant thunder as earth-shattering sound pounds the air around you, as if you are a DJ playing 8D music
【80db Room Filling Cinema Sound】Our tv sound bar Equipped with 4 Woofers and 2 Tweeters, the smart soundbar optical can deliver strong and heavy bass, comfortable alto, with high and smooth treble. Our wireless speakers for tv pumps out 80 dB of room-filling, crystal-clear sound with less than 0.3% total harmonic distortion to ensure decent bass performance and perfectly restore the original sound of all film music. Experience first-class sound from your home theater wireless sound bar.
【Multiple Wireless and Wired Connections】The smart sound bar has Wireless and Wired Connections.Automatically connect to any TV, laptop, or smart phone through Bluetooth 4.2 or with a 3.5mm, RCA, or optical input cable, with maximum compatibility with most TV brands like Samsung and Sony. Our surround sound speakers Create a true surround sound experience and make streamed music sound better than ever.
【A Variety of Sound Modes & Easy to Control】With the included remote control, you can easily adjust your passive bluetooth sound bar through 3 distinct equalizer modes: MUSIC MODE turns up the powerful bass to let you hear the small details in every song; MOVIE MODE lets you enjoy a dynamic home audio experience with surround sound for all your flicks; While TV SHOW MODE is designed for clear dialogues.
【Perfect TV Partner & Beautifully Crafted】A lightweight, slim, and elegant design makes the compact sound bar a good desk decoration and a versatile partner for any TV. Slick 37-Inch design pleases the eye and slim Dimensions save valuable space. The creative sound bar is equipped with snap-in integrated structure for easy installation without screws, and piano-paint surfaces.
Sale
Bestseller No. 10
50W Sound Bar, Vili Nice 16-Inch Soundbars for TV, 3 EQ Modes, Small Soundbar with Wireless...
【Powerful Mini Soundbar】This TV speakers built-in 50-watt output power, which can provide clear treble and heavy bass. Upgrade your audio system now with VILINICE sound bar to enjoy an incredible home theater experience.
【Built-in DSP & 3 EQ modes】Vili Nice small soundbar built-in DSP technology, advanced full-range, high-sensitivity tweeter drivers make the sound field positioning more accurate and the vocals clearer. You can fine adjust your sound bar with 3 different equalizer modes (Music, News, Movie) via the remote control to match your favorite sound.
【Wireless & Wired Connections】 Surround Sound TV Speaker support Bluetooth 5.0 that can realize the fast connection between smartphone and bluetooth sound bar, efficient and stable transmission, and strong anti-interference. In addition, you can easily connect these devices (mobile phones, laptops, TVs, computers, projectors, USB Disk, set-top boxes, etc.) through AUX/RCA, optical fiber, USB multiple wired connection methods.
【Compact & Stylish Design】This small home audio sound bar with a slim and sleek design that will add a modern & high-tech touch to your home. No matter it is placed next to a TV and computer or mounted on any wall. It saves space to the greatest extent while providing you with the most original and pleasant sound.
【Perfect Gift & Friendly Service】If you have any problems about TV sound bar, you can contact us by email. We will try our best to solve your issue, make you 100% satisfied, and provide lifetime technical support.
You May Also Like…
Last update on 2021-08-24