Imagine you have decided to set up a surround sound system, and you are going to run across numbers 2.1, 5.1, 7.1, 7.1.2, 9.1, etc. As you see them again and again, you may begin to realize what they actually are. What is meant by the different speaker channels?
When it is about the surround sound channels, the first number destine the number of main speakers. The second number destine the number of subwoofers, and the third number destine the number of "height" speakers.
Let's get acknowledged about the details of the different speaker systems and what their channel structure actually looks like. For getting the sound setup you are looking for, click any of the links.
What Do The Numbers in Speaker Channels Mean?
The First Number (ex: The "7" in 7.1)

The first number of any speaker system configuration destines the number of principle speakers in the setup.
When it is about the main speakers, we refer to the front left, front right, center, and various surrounding speakers.
The Second Number (ex: The "1" in 2.1)

The second number of any speaker system configuration destines the number of subwoofers in the surround sound setup.
It is common to see a 1, which means there is one subwoofer in the setup, but you may come across a two now and then. While most surround sound systems could work great with one subwoofer, some people prefer the sound of two for their unique rooms.
The Third Number (ex: The "2" in 7.1.2)

The third number of any speaker system configuration destines the number of "height" of a speaker.
If two numbers are not enough, you may come across numbers like 7.1.2 or 9.1.2 in the home theater product search. While these numbers seem pretty complex, it simply gives room to define "height" speakers in the home theater surround sound system. Height speakers are usually located in the home theater room ceiling, but they could also be upward-firing speakers.
Stereo System: 2.0 and 2.1 Channel Speaker System
The 2.0 Surround Sound System

There will be two speakers beside your TV in this system – one to the left side and one to the right side. Your speakers will be powered by a well-manufactured receiver or even by an amplifier. Sometimes, the speakers are active, and they do not require a different power source. There will not have any subwoofer, and speakers, which would be compatible with any TV, DVD, and mobile devices, like phones and laptops.
The 2.0 stereo system is a basic stereo setup, which has no surround sound and is used to listen to music. It may be a start to a home theater, and it helps keep things simple in this type of setup. It could give a better sound than the tiny speakers that TVs come with, so there is nothing wrong with this simple setup.
The 2.1 Surround Sound System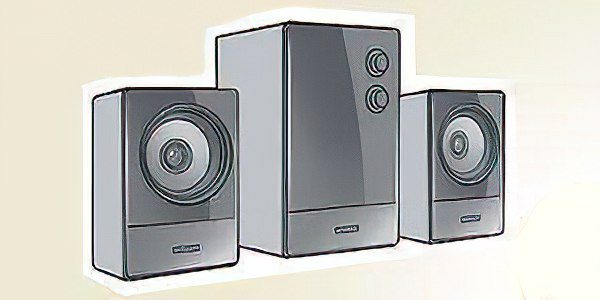 2.0 stereo sound system could give the home theater a better sound compared to the two-speaker setup. You could have your left and right speakers on each side of the television. With the addition of one subwoofer, you could add bass and depth to the home theater sound system.
There are no surrounding speakers. For that, this setup is still pretty basic. But if you add the subwoofer, it will provide a more complex experience. You could hear lower frequencies better. You could enjoy a clutter-free home theater without those wires running everywhere!
Many soundbars are 2.1-channel setup. This setup is used to enjoy movies, TV, and music.
The 3.1 Surround Sound System

The 3.1 sound system is one kind of four-channel sound system with three main speakers and a subwoofer. The speakers have a left, a center, and a right speaker positioned accordingly. It would help if you positioned your subwoofer on the floor in the center of the setup; however, carpeting or hardwood can affect the sound. So please be attentive.
To reproduce dialogue, this addition of the center channel speaker is commonly used. While effects, music, and other stereo sounds will use the left and right speakers. The 3.1 system setup is still focused on only sound in the front and has no surround sound speakers. This feature is a great setup to create cinematic sound.
The 5.1 Surround Sound Systems
This 5.1 home theater system is a true surround sound system, and it is probably the most common home theater configuration. You must have seen it mentioned very frequently when browsing home theater products. Home theaters of any shape and sizes rely on a 5.1 surround system for a better audio experience.
It has six channels, including five principal speakers and a subwoofer. Three speakers are located in the front. One in the left. One in the center and one in the right. Two surround sound speakers are in the back of the room—one on the left side and one on the right side.
While there are so many configurations for this setup, the ideal setup is with the front left and front right speakers. It might be a 22-30 degree angle from the center speaker/TV. And the surround sound speakers need to be at a 90-110 degree angle from the center speaker or the TV.
For delivering surround sound, the 5.1 surround sound is the most common format. People could easily use it in everything, from DVD to movie theaters and TV. Many laptops and desktops come with a 5.1 sound card, which is accessible with this surround sound setup.
7.1 and 7.1.2 Surround Sound Systems
The 7.1 Surround Sound Systems
A 7.1 surround system has all of the elements of a 5.1 channel system and adds two more back speakers. It is an eight-channel system and is generally used in home theaters. In any 7.1 home theater surround system, the addition of two speakers in the rear gives a full experience of rounded sound because the two sides surround speakers would not be liable for both back and surround sound.
Location of the speaker for the original six channels of a 5.1 surround system, but the two back speakers should be placed ideally at a 135-degree to a 150-degree angle from the center channel for an optimal surround sound experience.
The 7.1.2 Surround Sound Systems
This configuration may seem complex when looking at the numbers, but the 7.1.2 surround system means a 7.1 surround sound setup. It has an additional two celling or upward-firing speakers. This setup is generally created with the help of Dolby Atmos if you want to learn more new things about the Dolby Atmos 7.1.2 speaker configuration and setup.
This surround system is best to use on a flat ceiling made of drywall or plaster. The height of the ceiling shouldn't be more than 14 feet. This system is a higher-end experience of home theater.
This technology has become more common in home theaters. It gives a top-of-the-line, realistic, and immersive home theater experience. It also creates a dome of sound in the home theater. As long as the receiver is Dolby Atmos compatible, it could achieve this configuration.
The 7.2 Surround Sound Systems

The 7.2 home theater surround system is becoming a more wide surround sound speaker layout. Nowadays, more receivers are supporting this configuration. It has all of the elements of the 7.1 surround sound setup. But if you are adding one more subwoofer for a receiver to support this configuration. It will need two subwoofer outputs.
Some people are happy with one subwoofer. Other people use the 7.2 set up to balance bass in home theater. It is better than instead of loud or soft bass in different places of the room. The bass is equally distributed, and no matter wherever you are sitting, you could get the same bass experience.
If you love bass and you want to invest in an additional subwoofer, the 7.2 home theater surround system would be the best choice for you. Be careful; your neighbors could get annoyed with too much bass sound.
The Ultimate Experiences of 9.1 and 9.1.2 Surround Sound Systems
The 9.1 Home Theater Surround Systems

Any 9.1. home theater system is a ten-channel surround sound system. It includes nine speakers and one subwoofer. In addition to the components, it includes a 7.1 home theater surround system. The 9.1 surround sound also has two front-height speakers. The front-height speakers need to be placed on the front side of the room. Place it above the left and right main speakers. Remember that it needs to be about three feet above your left and right front speaker and face directly at the listener for the optimal sound.
This system is a very high-end home theater surround sound setup. It isn't as typical as 7.1, 5.1, or lower. Highly dedicated home theater gurus use this. But you may achieve it by slowly adding components to the home theater system.
Consultants or experts could do this work properly. But there are many components and specs to be considered to set up this type of system properly.
The 9.1.2 Home Theater Surround Systems
This 9.1.2 home theater surround system has a slightly different setup than the 9.1 home theater system. While you may think that you'll be adding two ceiling or upward-firing speakers to the 9.1 surround system configuration, you're going to have two wide front speakers instead of two front-height speakers – in collation to the two ceiling speakers.
The total staff has left and right front speakers. One center speaker. One subwoofer. One left and one right front wide speaker. One left, and one right surrounds the speaker. One left and one right rear speaker. One left and one right ceiling speaker.
You could check out more information about the Dolby Atmos 9.1.2 speaker from google. This setup could create the immersive, high-end dome sound experience that the 7.1.2 had but adds a tier of sound with the left and right front roomy speakers.
Are There More?
You might be thinking that the setups we reviewed are enough to satisfy any home theater. But there are more options available for home theaters. So if you have not found the perfect setup for you, do not fret. Let's talk about those new setups.
The 4.1 Surround Sound System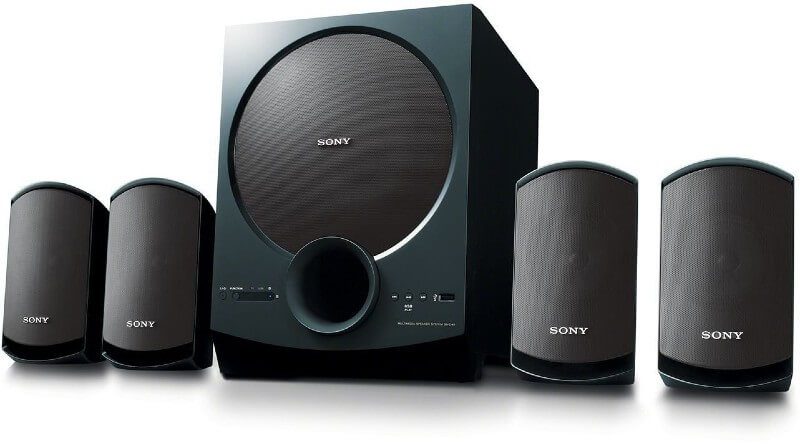 This 4.1 home theater surround sound system is another roomy configuration, and it includes one front left, one front right, one rear left, and one rear right speaker with one subwoofer. It is a five-channel setup. It could not include the metaphor center channel speaker.
The 6.1 Surround Sound System
This 6.1 home theater surround sound configuration is like a 5.1 surround system but includes an additional speaker. This additional speaker needs to be located in the center rear of home theaters. It helps to adjust another dimension except going to a full 7.1 surround sound setup. It could create a more realistic sound experience and makes for a roomy and fuller sound in home theater with only one collation.
In place of investing in two rear speakers, you'll start with one and get a great effect on your money. Many people start with one and end up adding another later to move up to the 7.1 setups. But others see the addition of one back speaker as unimportant.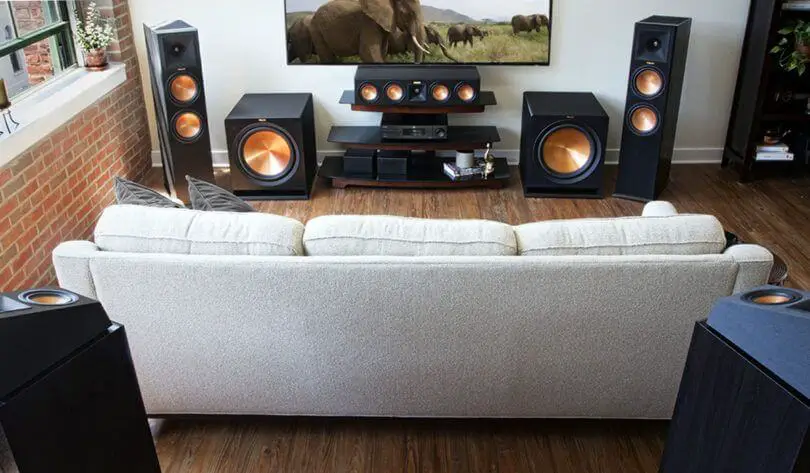 The 10.2 Home Theater Surround Sound System
THX is the developer of the 10.2 home theater surround sound system. The running slogan for the setup is "twice as good as 5.1". The configuration of this setup includes seven front channels: Left and right side speakers, height speakers, front speakers, and center front speakers. There are three surround speakers, including a left, a back, a right, and two subwoofers.
This surround sound system is the best way to set up a home theater. Some of the products are currently sold to accommodate this aspect. Only the most dedicated home theater experts will pursue this surround home theater sound system.
The 13.1 Home Theater Surround Sound and Beyond
The Dolby Digital Plus system supports this surround system up to 13.1 and many other surround sound configurations as 12.2, 22.2, etc. While these surround sound setups are difficult. They are rare in home theater. But they are fun to research and learn about, and there's nothing wrong with dreaming of the possibilities!
FAQs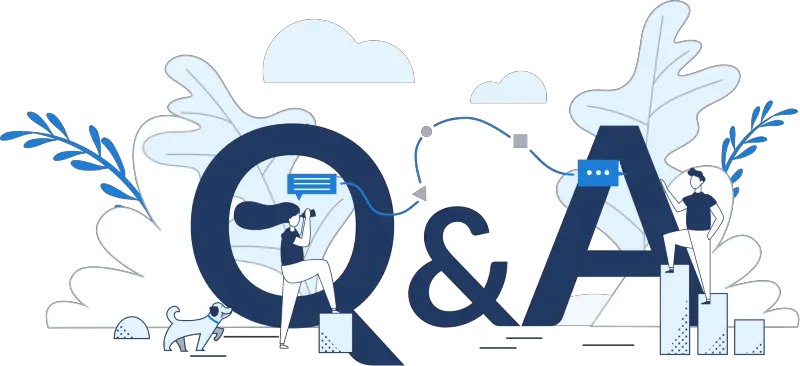 Are any Home Theater Surround Systems, which have an even number of speakers?
If you need an even number of speakers, you will want to go with a 2.0 stereo system. You will find one 5.1 home theater surround system, one 7.1 or 7.1.2 surround system, and one 9.1 surround system. The 2.0 stereo method has two parts. One 5.1 surround system has six channels, 7.1 has eight channels, 7.1.2 has ten channels, and 9.1 also has ten channels.
What is the best number for a home theater speaker channel?
The aptitude number of home theater speakers channels depends on your room. Especially the size. If you have a little room, you will want to go with a smaller number of speaker channels, and it will optimize a bigger room with a huge number of speaker channels.
However, a small room could benefit from speakers placed in the front, the sides, the back, and on the ceiling (unless it's a particularly low ceiling). Typically, you will get a good sound with a large number of speakers optimally placed everywhere in the room, based on the size.
Conclusion
Once you know what you are looking at, you will realize that surround sound channels are not all that confusing. I hope this article was helpful to you! I spent several hours researching and testing to find the best speakers out there for the best price!
-our editorial board has reviewed this article and has been approved for publication according to our editorial policy.
Best Seller List Of Surround Sound Systems:
Bestseller No. 1
Vizio V51-H6 36" 5.1 Channel Home Theater Soundbar System (Renewed)
Low-Profile Design and Brilliant Clarity with 6 Full-range Speakers
Powerful 5" Wireless Subwoofer and Bluetooth Music Streaming
Complete Immersion with Discreet Volume Adjustable Surround Speakers
Optimized for 4K TVs with Dolby Audio 5.1 and HDMI (Cable Included)
Control with TV Remote using HDMI, Audio Cables Included for Easy Setup
Bestseller No. 2
Acoustic Audio by Goldwood Bluetooth 5.1 Surround Sound System with LED Light Display, FM Tuner, USB...
THE ULTIMATE HOME THEATER EXPERIENCE: Our 5.1 speaker system includes 5 speakers and 1 subwoofer; Delivers powerful surround sound while watching TV, gaming, or streaming music from your phone to the built in Bluetooth receiver
LED ILLUMINATED SURROUND SOUND: Each system features an integrated power amp with 300 watts of power while the LED illuminated subs display multi colored flashing lights in a variety of different patterns
GREAT FOR AT HOME ENTERTAINMENT: Use our sound equipment for binge-watching your favorite TV shows, for movie nights at home with the family, or for gaming on your computer, or for listening to music on your MP3 player
SYSTEM REQUIREMENTS: Our system is compatible with any standard 3.5 millimeter headphones, RCA stereo, or RCA 6 Channel surround audio outputs, and features a standard US 110V grounded wall plug
WHAT'S IN THE BOX: Acoustic Audio by Goldwood AA5400 powered subwoofer speaker, 5 passive wired satellite speakers, full function remote, 3.5 millimeter to RCA cable, 3 RCA to RCA jack cables, and an instruction manual
Bestseller No. 3
Fluance Elite High Definition Surround Sound Home Theater 5.0 Channel Speaker System Including...
Expertly timbre matched 5 speaker system that will surround you with every brilliant nuance from the greatest soundtracks that define your life
Premium 1" neodymium balanced silk dome tweeters, ferrofluid cooled for vibrant high-frequency response; 4" poly-coated midrange drivers with butyl rubber surrounds for rich, clear sound performances
Powerful dual 6.5" woofers produce high definition sound and optimal low frequency response (fronts)
Precision-crafted engineered MDF wood construction for reduced cabinet resonance and reproduction of natural sound
Full lifetime parts and labor manufacturer's direct warranty with lifetime customer support
Sale
Bestseller No. 4
Logitech Z906 5.1 Surround Sound Speaker System - THX, Dolby Digital and DTS Digital Certified -...
5.1 digital surround sound: Hear every detail in your Dolby Digital and DTS soundtracks the way the studio intended. Sub woofer: 165 Watts
THX certified home theater speakers: Your assurance of true cinema quality sound. Satellites : 4 x 67 W, wall mountable
Delivers a continuous 500 watts of power, with the ability to deliver a peak of 1,000 watts under certain circumstances: Thunderous, room shaking audio with deep bass you can feel
Flexible setup: Connect upto six devices : Computer, music player, TV, game console and more; Infared remote
Easy sound control: Compact control console and wireless remote let you instantly personalize your surround sound experience
Sale
Bestseller No. 5
Klipsch Black Reference Theater Pack 5.1 Surround Sound System
The Klipsch reference theater pack delivers a superior acoustic performance while keeping an incredibly minimal footprint
Klipsch's exclusive Tractrix Horn technology and aluminum Tweeters deliver the cleanest, most natural sound possible. The down-firing wireless subwoofer is designed to deliver room-filling low frequencies without requiring too much floor space
To complement the easy placement of the wireless subwoofer, each satellite speaker has a keyhole mount and a threaded insert for maximum mounting flexibility
The reference theater pack brings the Klipsch cinematic sound into your home with an incredibly minimal footprint
Bestseller No. 6
Bestseller No. 7
Sound Bar, Bestisan Soundbar for TV, Wired & Wireless Bluetooth 5.0 Speaker, Home Theater Surround...
28-inch sound bar with remote control ( not compatible with universal or TV remotes , Bass and Treble adjustable)
Dual 3 inch full-range stereo speakers for powerful audio; up to 95 dB of expansive audio and crystal-clear sound with less than 1% total harmonic distortion.
Built-in Bluetooth lets you lose the wires and listen to your music with a tap of a finger.
Three sound modes: Music for TV programs, Dialogue for more intelligible clear dialog, and Movie for optimized soundtracks
Note: All BYL products under 45 days worry free assurance. Please refer the User Manual from the Technical Specification before use.
Bestseller No. 8
SAMSUNG HW-T650 3.1Ch Soundbar with 3D Surround Sound (2020)
3D SURROUND SOUND - Sound that wraps around you The captivating experience of DTS Virtual X turns your living room into a theater Powerful 3D surround sound comes to life by recreating sound that makes you feel like you're inside the scene
BUILT-IN CENTER SPEAKER - Center channel for clear dialogue Never miss a word Experience crystal clear dialogue with a dedicated center channel speaker
MULTI-CONNECTION - Connect listen, enjoy Bluetooth multi connection Connect two different smart devices at the same time, so you can seamlessly switch between devices, Bluetooth TV connection Connect via Bluetooth and enjoy your favorite content without unsightly cables HDMI Connect your your devices via HDMI for a rich audio experience
POWERFUL BASS - Deep rich bass Feel the action and the beat of the music with the rich bass from the wireless subwoofer
ONE REMOTE CONTROL - A world of sound with one remote One remote is all you need Control key soundbar functions like power, volume and even sound effects with the Samsung TV remote — right from your TV
Bestseller No. 9
Sound Bar, TV Sound Bar with Subwoofer, 120W 2.1 Soundbar, Wired & Wireless Bluetooth 5.0 Speaker...
2.1 CHANNEL IMMERSIVE SOUND EXPERIENCE - 120W Sound bar delivers noticeably better sound than your TV alone. With advanced technologies, TV sound bar delivers the clear audio your TV can't. Sound bar with subwoofer produces powerful bass and surround sound, let you enjoy a dynamic home audio experience; With 110dB sound level pressure, VMAI sound bar delivers the heavy-bass performance, a detailed midrange, crisp treble, and beyond. Enjoy all the details of your music and movies.
BLUETOOTH 5.0, THE SUPERB SOUND QUALITY - Our newest sound bar adopts Bluetooth 5.0 & DSP technology to ensure faster transmission speeds, stable connectivity, and smooth transmission in long distance with low consumption. This soundbar is so versatile you can place it almost anywhere. And with Bluetooth connectivity, you can play your favorite music anywhere. We've carefully engineered a custom sound bar material so we can provide you with true 3D stereo premium sound.
FOUR DIFFERENT SOUND MODE - Music, Movie, News & 3D mode adjusting by using the included remote control! The remote also allows you to increase or reduce treble and bass based on your preference. The additional volume and power control are conveniently located at the right side of the sound bar.
MULTIPLE INPUT OPTIONS AND EASY SET UP - Aside from one of our newest feature Bluetooth 5.0 from your smartphones, tablet, PC and other Bluetooth enabled devices; there are also wired connection including HDMI ARC, Optical, USB (Flash drive only), and AUX input, compatible with TVs, projectors, computers, Blu-ray players, tablet, PS5, Amplifiers, and more! We upgraded the package to include both premium 5 ft Optical cable and 5 ft RCA to 3.5 mm cable.
A DILIGENT DESIGN & 12 MONTHS WARRANTY - VMAI engineered the soundbar almost impossibly thin measuring less than 2.5-inch-high, and a jet-black surface. With luxury Touch-button design, you can control power/ volume on the side easily. VMAI sound bar comes with mount bracket in the package, which allows you to mount this elegant sound bar on your living room. Every VMAI sound bar will go through a strict quality test process before sending out. We offer 12 months warranty to our customer!
Sale
Bestseller No. 10
Auna Areal Active 525, Home Cinema System, 5.1 Surround Sound System, 95W RMS total, Bass Reflex...
IMPRESSIVE SOUND: The central point is the active subwoofer which powers the five satellite speakers. The side-firing bass reflex subwoofer produces a room-filling sound with 5 x 15 watt + 50 watt RMS power in combination with the satellite speakers.
REMOTE CONTROL: The Bluetooth interface of the auna Areal 525 system allows wireless streaming of music tracks via smartphones, tablets or laptops. Menus and sound settings may be comfortably and easily controlled via the supplied remote control.
MOVIE THEATRES FEELING: With the auna Areal 525 active 5.1 surround sound system, you can experience films, music and video games even more intensively than you ever have before. The 5.1 input takes up the surround sound of DVD players and BluRay players.
STYLISH: The auna Areal 525 5.1 sound system is visually appealing thanks to its elegant overall design, which can easily be integrated into most decorative styles. The satellite speakers impress with their high-gloss black housing and stand base.
MULTIFUNCTIONAL: Via the USB port and SD card reader, the 5.1 surround sound system communicates with portable MP3 storage devices, such as USB sticks and SD cards. Media from laptops, CD players or MP3 players can be played via the backside AUX input.
You May Also Like…
Last update on 2021-06-10