Amazon Fire TV Stick is a very fantastic device, enabling you to get your media streaming setup without any hassle and allowing you to take that system with you anywhere there has a screen to plug into. To make a more strong home theater setup, you may be wondering how to free the audio from your screen's built-in speakers and also to a Bluetooth option.
Press the Fire TV's settings button. Select Controllers and Bluetooth Devices, then select Different Bluetooth Devices. Make sure your speakers are in pairing mode. Select your device from the list of discovered devices.
When this doesn't work automatically or trying to get creative and want to connect to headphones or multiple Bluetooth speakers simultaneously, there are many more below for you. Still, thankfully the basics of the system are pretty simple. When your Fire TV Stick is on and your favorite Bluetooth speaker is ready to go, then follow the next steps.
How to Connect a Bluetooth Device to a Fire TV Stick:
One quick suggestion here, these instructions are only for connecting the speakers directly to the Amazon Fire TV Stick.
This should be simple enough to use easily. When your TV and the Fire Stick are both powered on. It would be best if you needed to use your Television's input selector so that it can navigate to the input that the Fire TV Stick is routed to. Then, To continue to the 'settings page, you'll need the Fire TV Stick's remote.
One quick technique here: if you've misplaced your remote or the dog has already chewed it up, and you have also lost your remote, you may use Amazon's Fire TV Remote app so that you can log in and control your TV from your phone or tablet.
2) Select 'Controllers and Bluetooth Devices', then 'Other Bluetooth Devices'

That should be much straight forward as well. When you are on the settings page, navigate first to the option which reads 'Controllers and Bluetooth Devices.' This the menu option that doesn't call out speakers outright, but it's where you can manage all of the Bluetooth connections. For example, if you want to add a new remote, this is where you should come to do it.
On the following page, select the option 'Other Bluetooth Devices.' If you're trying to connect your speaker or headphones, this is where you'll add your Bluetooth speaker or where you would select your Bluetooth headphones
3) Put Your Bluetooth Speakers in the Pairing Mode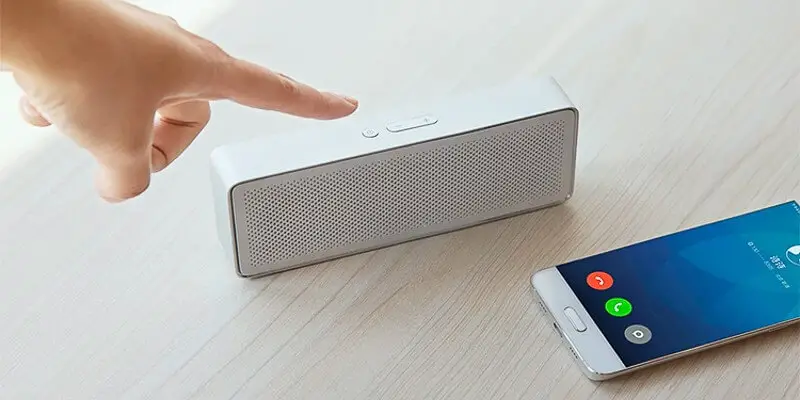 There is no matter what type of Bluetooth speaker you have; this step should be much easier. Generally, it affects simply holding the power button to get an extra long time to turn on the speaker. There are some speakers, which may require you to hit a separate button to begin this process. Reference your speaker's instructions if it's impossible to put the devices in the pairing mode properly.
If you do not have a Bluetooth speaker and you're planning your new setup, rest ensured that there are plenty of options that are cheap and easy to use, like the Anker Soundcore Bluetooth Speaker (on Amazon), and if you want to fill the room with sound you can use something which has the higher sound like the Bose SoundLink Revolve (also on Amazon).
4) Select Your Device from the 'Discovered Devices' List
At last, now you are at the spot where you can see your speaker broadcasting its signal, and the Fire TV Stick is picking it up. If you see many options on this screen, you will have to use their reported names to determine which one you are the speaker, but it should be much clear.
Then select your speaker from the list, and wait for some hearable pairing notice (a chime or ding) from the speaker itself. At this point, the screen would also reflect that the speaker is connected. After that, you can get back out of this menu and start using the Fire TV Stick as normal. Now, only the sound should be coming through your speaker.
Troubleshooting
If you do not find your speaker on the 'Discovered Devices' list, there are a few things that you can try. First, you should turn the speaker on and off again while scanning for Bluetooth devices on the Fire TV Stick's menu. If that doesn't work, you should stop the power cycle both for the Bluetooth speaker and the Fire TV Stick to start from scratch.
If a signal still does not see by you at this point, you should check your speaker's instructions and make sure that you are putting it in pairing mode properly. If that doesn't go, see if there are any instructions on clearing the pairing history on the Bluetooth speaker. It might not be connecting because it has already connected to another device.
When the speaker seems to be connected but you can't hear any sound, try to use the volume controls on the Fire TV Stick remote to raise the volume, and if that doesn't work, try the physical volume buttons on the speaker itself.
But after all, you are not having any success; try to plug a Bluetooth speaker into a power outlet so that you can make sure it must have power. Some compact Bluetooth speakers have just enough power to turn on and go into Bluetooth pairing mode before powering down again when the battery is low, and that doesn't make it automatically clear.
Connecting Multiple Speakers at the Same Time
So you have already got the Bluetooth speaker connected, but what happens if you're going for a fuller, more room-filling sound. You might be wondering is it possible to connect multiple speakers to your Fire TV Stick, to get multi-channel sound in the room.
This gets a little more complicated. First of all, you won't be able to get multi-channel/stereo sound, but you can reproduce the audio signal to go to two places. You will need another device, the TaoTronics Bluetooth 5.0 Transmitter/Receiver (on Amazon), which supports the connection of two Bluetooth devices.
You will need to connect this to your screen's audio port because now you are not getting the sound from the Fire TV Stick's source but the TV's audio management. So, it would be best if you used the TaoTronics' aux cable to plug into either your Television or Projector's aux port. Finally, follow the TaoTronics instructions for pairing your multiple Bluetooth speakers to the device.
There might be one exception here if you have a device with Bluetooth 5 installed, in which case you can connect multiple speakers.
What About Headphones?
There are several cases where you would rather use Bluetooth headphones than a dedicated speaker, and follow all of the above instructions apply to Bluetooth headphones as well: you can follow the instructions above to connect to the Fire TV Stick, or you can also use the TaoTronics device to connect many pairs of headphones.
Conclusion
Since you can see, it's quite straightforward to connect either a portable Bluetooth speaker or Bluetooth headphones to your Fire TV Stick. And it's not too much complicated for connecting multiple speakers or headphones. That increases the flexibility of your system significantly. It also allows you to run a whole home theater system of a Fire TV Stick and take that experience with you on the go.
Fire TV Stick 4K streaming device with Alexa Voice Remote (includes TV controls) | Dolby Vision
Cinematic experience - Watch in vibrant 4K Ultra HD with support for Dolby Vision, HDR, and HDR10+.
Home theater audio with Dolby Atmos - Feel scenes come to life with support for immersive Dolby Atmos audio on select titles with compatible home audio systems.
Endless entertainment - Stream more than 1 million movies and TV episodes from Netflix, Prime Video, Disney+, Peacock, and more, plus listen to millions of songs. Subscription fees may apply.
Live and free TV - Watch live TV, news, and sports with subscriptions to SLING TV, YouTube TV, and others. Stream for free with Pluto TV, IMDb TV, YouTube and more.
Alexa Voice Remote lets you use your voice to search and launch shows across apps. Plus, control power and volume on your TV and soundbar with a single remote.
-our editorial board has reviewed this article and has been approved for publication according to our editorial policy.
Bestseller No. 1
Anker Soundcore 2 Portable Bluetooth Speaker with 12W Stereo Sound, Bluetooth 5, Bassup, IPX7...
Unbelievable sound: 12W of pure audio power with enhanced bass Thunders from dual neodymium drivers. An advanced digital signal processor ensures pounding bass and zero distortion at any volume.
Intense bass: exclusive bass up technology and a patented spiral bass port boost low-end frequencies to make the beats hit even harder.
Outdoor-proof: IPX7 protection safeguards against rain, dust, snow, and spills. Get incredible sound at home, in the yard, or anywhere else imaginable.
24H Non-Stop Music: Anker's world-renowned power management technology and a 5,200mAh Li-ion battery deliver a full day of sublime sound.
Grab, go, Listen: classic design that has been refined and lightened, with effortlessly simple controls.
Bestseller No. 2
Sale
Bestseller No. 3
OontZ Angle 3 Bluetooth Portable Speaker, Louder Volume, Crystal Clear Stereo Sound, Rich Bass, 100...
HIGHER QUALITY CRYSTAL CLEAR STEREO SOUND - The OontZ Angle 3 is Designed and Engineered by Cambridge Sound Works in the USA for greater clarity sound, accurate mids and clear highs from dual precision acoustic stereo drivers; the bass output is enhanced by our proprietary passive bass radiator; unique triangular design and downward facing bass radiator further enhance the sound quality; the Higher Quality Crystal Clear Sound & Features distance it from the competition.
LOUDER VOLUME - Surprisingly loud, the Volume Booster 10+ watt power AMP pumps out more volume and plays your music with no distortion, even at maximum volume; the louder volume makes the OontZ Angle 3 Portable Bluetooth Speakers the perfect speaker for any room and the ideal Outdoor Speakers.
INCREDIBLE 100 FOOT BLUETOOTH RANGE - Play the OontZ Angle 3 Bluetooth Speakers up to 100 unobstructed feet away from your device; advanced antenna design with Bluetooth 5.0 provides greater wireless range and faster Bluetooth connection; connects easily with the Echo Dot, Echo Dot 3rd Gen, Echo, Echo Plus, iPhone 6, iPhone 7, iPhone 8, iPhone X, iPad, Samsung Galaxy 8, Samsung Galaxy 9, Samsung Note, Smartphone, Cellphone, Laptop, computer, Mac, and all other Bluetooth devices
IPX5 WATER RESISTANT – The OontZ Angle 3 is totally Splashproof, Rainproof shower speaker, great Shower Speaker; with IPX5 certification the speaker can resist gentle water spray and splash but cannot be partially or fully submerged
LONGER BATTERY PLAYTIME UP TO 14 HOURS - Play from morning till night; bigger 2500mAh rechargeable battery can play up to 14 hours at 2/3 volume; AUX IN Jack connect from TVs and non-Bluetooth devices with a 3.5mm Line-In cable for the Perfect Line-In Speaker; BUILT-IN Microphone for personal handsfree speakerphone calls from a Cellphone or iPhone; Light-weight just 10 oz, 5" long, 2.8" high
Sale
Bestseller No. 4
JBL Flip 4, Black - Waterproof, Portable & Durable Bluetooth Speaker - Up to 12 Hours of Wireless...
Wirelessly connect up to 2 smartphones or tablets to the speaker and take turns playing impressive stereo sound
Built-in 3000mAh rechargeable li-ion battery Supports up to 12 hours of playtime
Ipx7 waterproof means no more worrying about rain or spills; you can even submerge flip 4 in water
JBL connect+ allows you to Link more than 100 JBL connect+ enabled speakers together to amplify the party
Dual external passive radiators demonstrate just how powerful your speaker is
Sale
Bestseller No. 5
Bluetooth Speaker,MusiBaby Speakers,Outdoor, Portable,Waterproof,Wireless Speaker,Dual Pairing,...
♩♪♫【Portable and Long Battery Life】Bluetooth speakers, size only 4.9*2.9in, designed as a portable speaker. With 1500 minutes playtime, long enough for any outdoor activities. Special designed as outdoor speakers. This portable bluetooth speakers are Ideal valentines day gifts, also affordable gifts for women or men.
♩♪♫【True 360°Stereo Sound & Amazing Bass Sound】Stereo sound with full bass---the speaker delivers immersive sound with rich bass, mids and highs,and dynamic sound. At the maximum volume, it's in the same way as the live concert performance. You will like MusiBaby's true 360°Stereo Sound speakers bluetooth wireless. It must be a good choice to be gifts for men or women.
♩♪♫【Dual Pairing Speakers】Connect 2 speakers together, they would play together at the same time!Every time the two wireless Bluetooth speakers are turned on, they will be connected automatically by themselves before they connect to any other bluetooth devices.However, either of the two bluetooth speakers can perform excellent alone. One Bluetooth speaker also plays great!
♩♪♫【IPX5 Waterproof】The MusiBaby portable bluetooth speakes is resistant to splash, rain, gentle spray, therefore it is applicable in shower room,by the pool or beach, and even in the rain.Do not put this speaker bluetooth directly into water.This waterproof bluetooth speaker is also a shower speaker! Also can be valentines day gifts for him!
♩♪♫【Strong Bluetooth 5.0 signal】The bluetooth speaker can connect normally under difficult conditions and the signal is not disturbed.Antenna design with Bluetooth 5.0 provides greater wireless range 100ft and efficient connection to any Bluetooth devices.It can connect quickly to laptop, phone, MP3, iPhone,iPad, personal computer, TV. It can also easily connect to other non-Bluetooth devices by the 3.5mm audio cable.
Bestseller No. 6
Sale
Bestseller No. 7
LFS IPX7 (10W) Waterproof Bluetooth Speaker, Wireless Portable Bluetooth Speaker with Hi-Quality...
High Quality Crystal Clear Sound: Distinct mids and highs from ourprecision acoustic drivers delivers excellent high fidelity sound and enhanced bass from our proprietary passive bass radiator design
IPX7 Waterproof Bluetooth Speaker: dustproof, sandproof, splashproof, rainproof, snowproof,spillproof,even can be float on and immersed into water, perfect for showering,outdoor hiking,camping, travel ,the beach, poolside, boat ,regardless of the weather,a great companion on your trip
Bluetooth 5.0 and wide compatibility: easy pairing with most Bluetooth enabled devices, within 80 feet of your device, provides seamless connectivity and incredible wireless stability. Equipped with microphone, can carry out hands-free communication, strong anti-interference ability
Portable Size & Sports Strap:Lightweight and Small. 7 inches wide, 3.4 inches tall, 2.9 inches diameter, Portable size with cord makes it conveniently to take anywhere for party, picnic, hiking, walking, camping, driving, fishing and ect. No problem with it hanging from it's strap
Dual Wireless Stereo Pairing for Awesome Stereo: With two Ocean waterproof bluetooth speakers you can wirelessly pair 2 of them play together for a full left & right channel for great booming stereo. A powerful, loud bluetooth speaker set for party,movie,music
Sale
Bestseller No. 8
OontZ Angle Solo - Bluetooth Portable Speaker, Compact Size, Surprisingly Loud Volume & Bass, 100...
Surprisingly Loud Volume - The OontZ solo is Designed and Engineered by Cambridge Sound Works in the USA to deliver full range of sound with 5 watts of power from a custom neodymium driver; our proprietary passive bass radiator design delivers surprising bass output from such a compact design ....... the perfect travel speaker
Incredible 100 Foot Bluetooth Range - Play up to 100 feet away from your device; our advanced antenna design with Bluetooth 4.2 provides fast connection and incredible wireless Bluetooth range of up to 100 unobstructed feet from your device; connects easily with the Echo Dot, Echo Dot 3rd Gen, Echo, Echo Plus, iPhone 6, iPhone 7, iPhone 8, iPhone X, iPad, Samsung Galaxy 8, Samsung Galaxy 9, Samsung Note, Smartphone, Cellphone, Laptop, computer, Mac, and all other Bluetooth devices
Water resistant IPX5 - Splash proof, rainproof, Dustproof, outdoor travel speaker, perfect for the beach, poolside, golf cart; IPX5 rating speaker can resist gentle water spray & splash but cannot be partially or fully submerged
Stylish Super Lightweight - Under 8 ounces, super compact 3.9 inches long and 2.8 inches tall ounces, built in rechargeable battery for up to 10 hours of playtime at 2/3 volume
Perfect on the Go Travel Speaker - BUILT-IN Microphone for personal handsfree speakerphone calls from a Cellphone or iPhone; AUX IN Jack connect from TVs and non-Bluetooth devices with a 3.5mm Line-In cable; INCLUDES Micro-USB charging cable and Lanyard
Bestseller No. 9
JBL FLIP 5, Waterproof Portable Bluetooth Speaker, Blue (New Model)
POWERFUL JBL ORIGINAL PRO SOUND: Feel your music. Flip 5's all new racetrack-shaped driver delivers bold JBL signature sound. Enjoy booming bass in a small package.
PORTABLE DESIGN: Slip this little speaker onto your wrist and get grooving. Its durable fabric material and rugged rubber housing keep the Flip 5 safe while you let loose in the great outdoors.
12 HOURS OF PLAYTIME: Don't sweat the small stuff like charging your battery. Flip 5 gives you up to 12 hours of playtime. Keep the music going longer and louder with JBL's signature sound.
WIRELESS BLUETOOTH STREAMING: Wirelessly stream music from your phone, tablet, or any other Bluetooth-enabled device, with up to xx ft wireless range
IPX7 WATERPROOF: Bring your speakers anywhere. Pool party Perfect. Sudden cloudburst Covered. Bash on the beach Flip 5 is IPX7 waterproof for fearless outdoor entertainment.
Bestseller No. 10
W-KING 70W Bluetooth Speaker, IPX6 Waterproof Portable Party Speakers Colorful Lights, Rich Bass...
70W Powerful Bass Party Speaker: W-KING D10 Party Bluetooth Speaker is designed for the ultimate in-music sound, not only does the structure of four drivers and two passive radiators produce booming bass and crystal clear treble, but the vivid colorful LED light show will groove to the music beats to light up a hot party
42H Playtimes & IPX6 Waterproof: W-KING D10 outdoor speaker has a 15600mAh large-capacity battery, you can bring the party everywhere. As a power bank to charge your smart devices, so that you will never miss any interesting message. IPX6 waterproof and shockproof makes waterproof speaker suitable for outdoor activities and passive radiators covers prevent accidental bumps and drops. Take the waterproof rugged bluetooth speaker with you on camping trip or beach party!
140W Super Stereo Pairing & Microphone Function: The pairing of two D10 loud bluetooth speakers are crazy, the 140W ultra-stereo surround sound immediately invades your hearing, the colorful lights occupy your field of vision, and your heart beats wildly with the music. It also has a microphone jack(0.25") to allow singing Karaoke (not include microphone). Not only does the loud bluetooth speaker give you extraordinary clarity sound and punchy bass, but it also makes your voice louder in a crowd
EQ Mode and Bluetooth 5.0: Use the equalizer button to adjust your audio signal to find the right balance and enjoy deep bass, clear mids and crisp highs. Advanced Bluetooth 5.0 supports fast and stable signal transmission (connection range of 100 feet). The party speaker is suitable for listening to music, watching movies, parties and even singing karaoke, weddings, block events, conferences, etc
Hand-free & TF-Card: The built-in microphone also provides a hands-free of your call. And you can communicate with the phone assistant to control music by the party speaker. Included 3.5mm audio jacks and TF-Card Slot. Please use a 5V 2.0A power adapter (not included) to charge your outdoor bluetooth speaker.Get the D10, let's get the party started!
You May Also Like…
Last update on 2022-01-26