If you've Home Theater Systems, it looks like you've never had enough HDMI holes on your TV. It has a cable box, a DVD player, a play console, and a Fire TV stick. Maximum people don't know how to connect on Fire TV stick. We might think of HDMI Splitter for this, but there is always some question stuck around our head: will this give us an extra port? Most importantly, is Fire TV stick support HDMI Splitter? 
Using an HDMI Splitter to install an Amazon Fire TV stick will not work because there is no port. The splitter accepts only one output of 2 different displays, so using an HDMI switch is the best option. There are obstacles to using the HDMI switch.
It's not an appropriate way to use an HDMI splitter to connect the Fire TV stick, although an HDMI splitter can connect a TV. You can get an extra port for the Firestick if you choose a better way using an HDMI switch. It is not encouraged to use an HDMI splitter to connect a Fire TV Stick to a TV because of many technical shortcomings.
Don't Use an HDMI Splitter to Connect a Fire TV Stick to a TV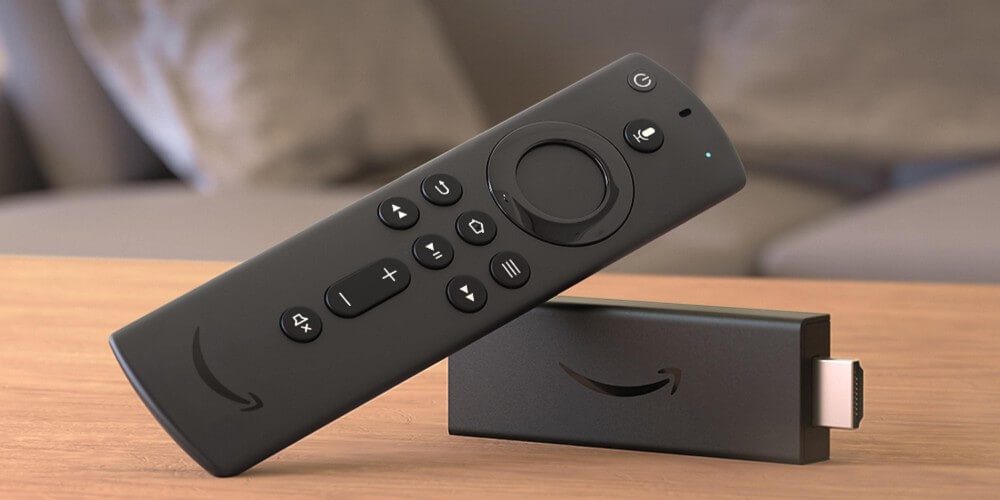 If different people want to watch different shows in your home, then HDMI Splitter can't help you. The splitter is manufactured in a way that sends the same content to a different device. For example, if you have connected to a TV using Firestick in the guest room, you have to watch the same show in the living room because a splitter divides the signal, not the content.
HDMI splitters are available in the market; most do the same thing that divides the signal and helps you watch it on two screens. You can purchase some more expensive splitters than others can divide the signal on multiple screens, but these HDMI splitters also have the same working procedure. They can't help you to watch different content on all the connected devices.
Use an HDMI Switch to Connect a Fire TV Stick to a TV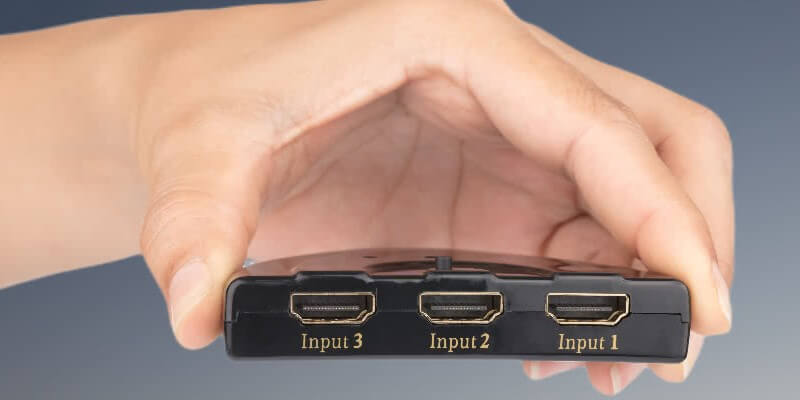 It is suitable to use an HDMI switch to connect a Fire TV Stick with a television that has only one or two ports. An HDMI switch has a different working procedure than HDMI splitters. A switch doesn't change the signal, but it gives you at least one extra HDMI hole to connect Fire TV. Then you can switch from one mode to another without plug out the other mode. in fact, it makes you more independent and hassle-free.
It becomes difficult for the users to connect require every hardware cleanly and perfectly. Every time you will feel a shortage of an extra port to connect another hardware. If you have to connect a gaming console, a cable box, and Fire TV Stick, and your television only has two parts, you have a big problem to make you a headache. Nothing but an HDMI switch can help you by giving an extra port. Now, to play a game or watch a movie, you won't have to disconnect any device and plug in another one every time.
How to Connect an HDMI Switches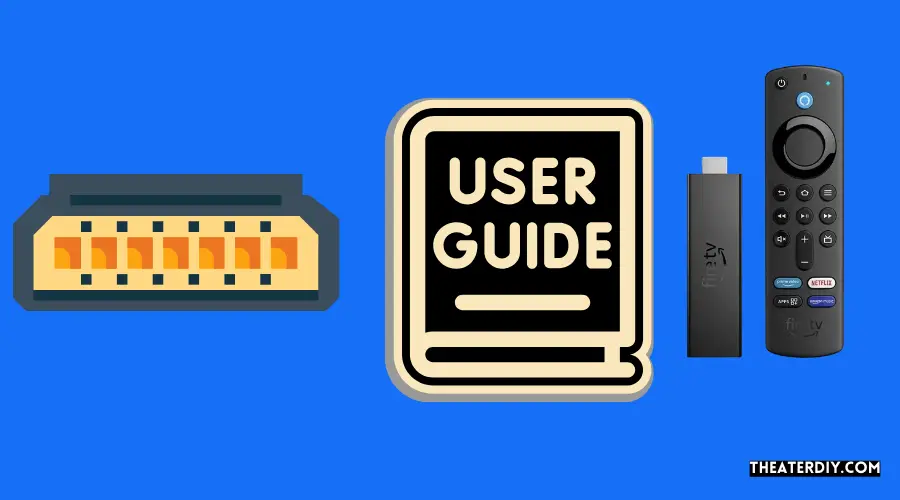 HDMI switching is easy to use easily. Connecting one is very easy. Later or some time on your TV, you will see a panel with a limited number of ports. Put a switch on one of the ports. Yes, you lost one, but you got it by replacing it with the Switch.
Television with only two ports, you now have three options to connect all the hardware. You can connect the device to the entire port on the TV. Your Firestick and other item are connected to ports in HDMI Switch. You can switch between different modes using your TV remote with different inputs as needed.
Recommended Small HDMI Switches
There are hundreds of HDMI Switches available in the online and local electronic store. You can find these little devices everywhere, and you have lots of options to buy one. That's why it's difficult the right and best one for you. Here, I will give you the three most recommended HDMI Switch models that are available on Amazon. You can check out these products description and purchase them by clicking the product.
GANA Gold Plated 3-Port HDMI Switch
GANA HDMI Switch (on Amazon) comes with Smart Manual Operation Switch contains the key pressing switching function. You have options for three inputs, and it boasts plug-n-play functionality. It is very much easy to connect with the devices. You have to connect the Switch to the TV and plug in the other three devices in the Switch. There are no extra cords needed for the external power source. That's why it will make your setup look very tidy and clean.
It has 24K gold plated corrosion-resistant connectors that ensure superior signal transfer. It ensures that the Switch is worth the purchase price by its performance. Although it's cheaper than any other HDMI Switches, you don't have to change the Switches every few years. The gold coating prevents rust and other daily wear and improves the efficiency of transmission.
Fosmon 2-Port HDMI Switch
If you want to watch high-definition movies or play video games with a smooth frame rate @60fps frame rate, this Fosmon 2-port HDMI Switch (on Amazon) is perfect for you. A few HDMI Switches that a gamer can take advantage of and have the best video gaming experience. This Switch ensures a high frame rate because of having the latest HDMI 2.0 standards. You barely experience problems of signal loss and drop of frame rate. In the case of audio files, it supports both compressed and non-compressed files. 
Fosmon 3-Port HDMI 2.0 Auto Switch 4K 60Hz, 3x1 Switcher Automatic UHD 3D HDR Full HD 1080P 60Hz...
[HDMI SWITCH WITH HDR AND 4K@60HZ SUPPORT] Fosmon's 3x1 HDMI 2.0 switch supports the latest HDMI standards. It also supports HDR and 4K@60Hz allowing the highest quality resolution.
[AUTOMATIC INPUT SWITCHING] Fosmon's HDMI switch is designed to intelligently switch between input devices automatically when they are powered on and off. Up to 3 input devices may be connected.
[POWERED FROM CONNECTED DEVICES] This HDMI switch is powered from its input sources. If an additional power source is needed, an optional micro-USB port is available for power.
[METALLIC ALLOY PLUG AND BRAIDED OUTER CABLE] The metallic alloy plug resists corrosion and reduces tarnish, and the braided outer cable protects the inner wiring from damage. The extra long 3ft cable is easy for installation and organization.
[LIMITED LIFETIME WARRANTY] Join millions of satisfied customers with our limited lifetime warranty, backed by our experienced and dedicated USA based customer service.
Fosmon's 2×1 HDMI Switch allows you to connect up to 2 different HDMI input devices to your TV, monitor, or projector. There are two ways you can switch HDMI sources: 2 input to 1 output or 1 input 2 output (not simultaneously). Like other HDMI Switch, it doesn't use any external power source, so there are no extra cords.
GANA Intelligent 3-Port HDMI Switcher
The GANA Intelligent 3-Port HDMI Switcher (on Amazon) gives you to expand the capabilities of your HDTV, and you can connect 3 HDMI-compatible devices. You can easily install it with the process called Plug & Play. It has manual switching using the supplied IR wireless remote or the button on the device. 24K gold connector ensures long-lasting durability. You can make a connection with most common devices, like PlayStations, Xboxes, Blu-ray, and CDC disc players, and many others. There is also 4K and 3D support.
HDMI Switch 4K
【3 Input to 1 Output Ports】3 HDMI ports in and 1 HDMI out for various HDMI devices, such as Xbox One S, Xbox 360, PS3, Beamer, DVB Receivers, Blu-ray Player, Apple TV, Laptop, HDTV/HD Monitor. Pls noted the item is for 3 host sources and 1 screen.
【4K Resolutioon】Experience brilliant 4K/30 Hz resolution, deep color, as well as 3D compatibility. Pls noted it can't run 4K/60Hz.
【Remote Control】 Switch between devices quickly and easily while being seated in your sofa.
【Compatible with】Nintendo Switch, Blu-ray, PS4, PS3, Xbox, HD-DVD, SKY-STB, Xbo360 and other audio and video device. Pls plug DC5V/1A power supply before using.
【Packages Included】1pc*3 ports hdmi switch; 1pc* IR receiver ;1pc* a remote controller; 1pc *usb power cable; 1pc *user manual. No included DC adaptor. It need DC5V/2A power supply.
Conclusion
Understandably, you don't want to use HDMI Splitter to connect a Firestick to a TV. It is highly recommended to use its close relative: the HDMI Switch. It easily solves your problem of shortage of ports and allows you to connect Firestick and also other external components.
Moreover, HDMI Switch is available everywhere and on Amazon also. You won't have to face any problem finding one that is perfect for your home entertainment setup.
-our editorial board has reviewed this article and has been approved for publication according to our editorial policy.
Best Seller List of HDMI Splitter:

You May Also Like…
Last update on 2023-12-07