Whenever you want to connect your TV to a receiver, generally, you have to use an HDMI cable for it. But if your TV or your receiver or both do not have an HDMI jack, you have to look for alternative ways to connect your TV to the receiver. There are some other options than HDMI.
Ways to Link TV and Receiver HDMI-Less
So what are the ways that you connect a TV to a receiver without HDMI?
The answer is that you can use any RCA audio cable, a 5-cable component RCA video cable, a composite video cable, or an HDMI converter that matches the input option you have available to connect your TV to the receiver.
As we explained above, if your TV and your receiver or both devices do not have an HDMI connection available, you can use an RCA cable or any HDMI converter to connect your TV and the receiver. You are just a few cables away from getting the sound of your Television via your sound system.
Using RCA Cables
There are different kinds of RCA cables available on the market. And different RCA cables come with an additional amount of connectors. Such as a classic red and white RCA cable, composite RCA cables, which come with a video channel, and a component RCA cable that comes with three different cables for the video channel.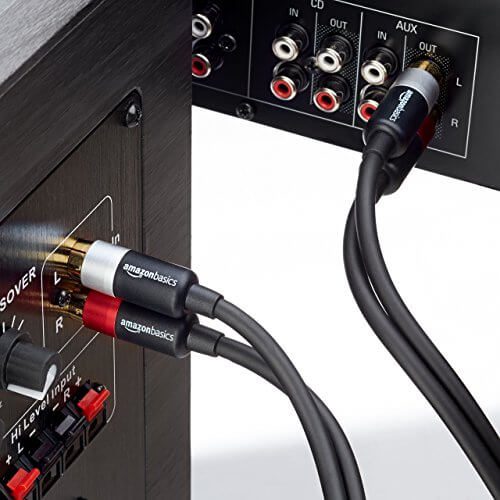 Basic RCA Audio Cables
A basic RCA audio cable comes with two connector cables. Those are a red cable and a white cable. This RCA cable type is only able to transmit audio. So you can use it to connect your TV with the receiver via the RCA jacks.
You will be able to easily pair the red and white cables to the red and white marked jacks. The price of this basic RCA audio cable is not so high also. You can easily find this cable for under $10 from any tech shop.
Composite Video Cables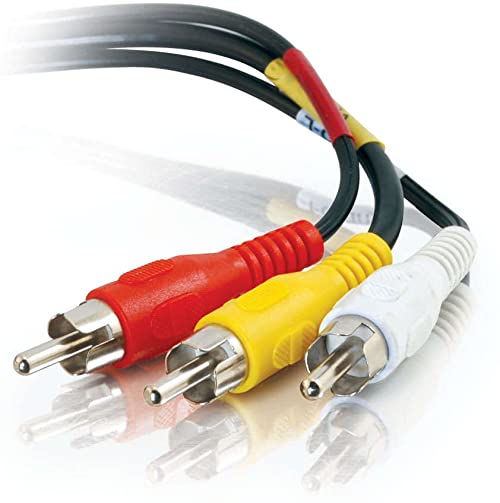 Before people started to use HDMI cables, composite RCA cables were commonly used for connecting both audio and video from a component to another component. Composite RCA cables generally come with the classic red, white, and yellow connector.
Among these three cables, the yellow RCA connector is used as a video cable, and the red and white RCA connector is used as an analog audio connector. These RCA cables are called Composite video cables because you only need one cable to connect the video (the yellow cable). You will be able to buy readily available Composite video cables from any tech shop. Moreover, Cables like the Cmple Composite Video Cables are available in different lengths on Amazon.
Component Video Cables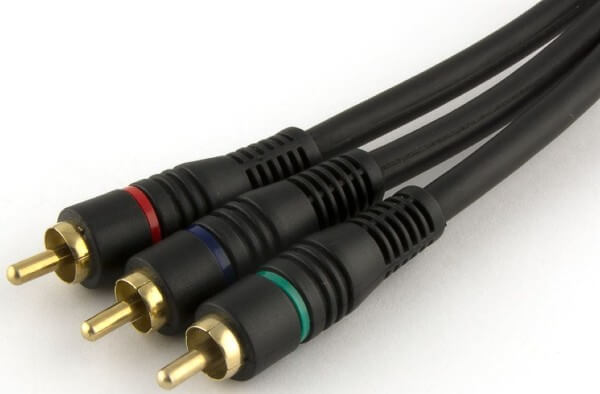 A component video cable uses different channels of connector cables to transmit a video signal in place of only one like in a composite video cable. In a component video cable, the three cables are used for video transmission. They are generally green, blue, and red cable. 
You can buy a component video cable that includes just these three cables. Moreover, you can also buy one with 5 RCA components, including the two audio connectors (the red and white cables). In addition, if you want to play audio from your TV to your receiver, you have to use the RCA component video cable.
Using an HDMI Converter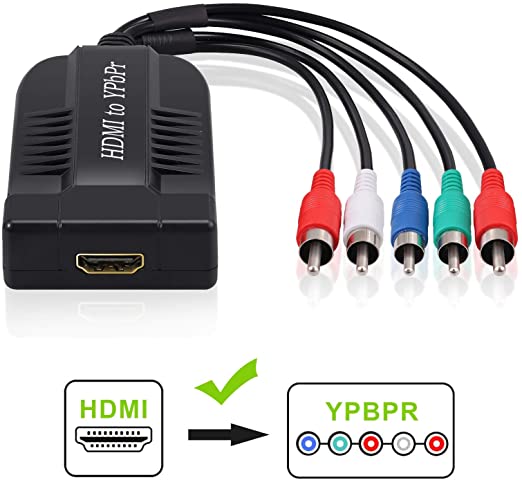 You can also use a converter to connect your two components. With the help of a converter, you will be able to connect your HDMI to HDMI cable and your RCA to RCA cable simultaneously.
If you use a suitable converter, you will successfully convert your digital signal to an analog signal to connect your components. HDMI Converters like the LiNKFOR 1080P HDMI (on Amazon) to Component Converter are excellent options.
How to Connect TV And Receiver Without HDMI?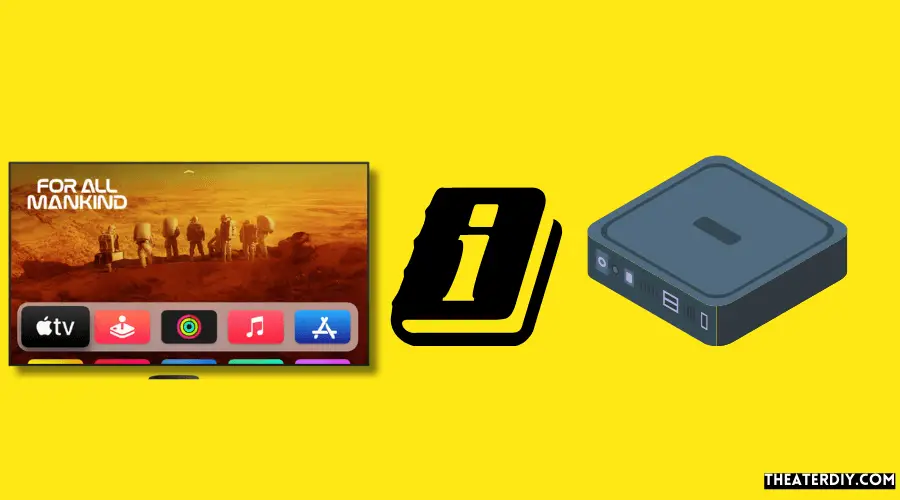 If you want to connect your TV to your receiver without HDMI, at first, you have to figure out which cable(s) you will need to connect your component. It depends on the ports available on your devices. After having all the needed cables and other equipment, you can get started.
Power On Your TV and Your Receiver
At first, you have to power on all of your components.
Plug the Cables and/or Converter In
Carefully plug into the matching inputs. The ports are often labeled 'Audio,' 'Component,' or 'Composite.' You can use the colors to plug in the cables in the correct ports. 
Change the TV's Default Speaker to the External Speakers You've Connected
The correct process for this depends on your TV. You can find the section of the sound in your TV's main settings. Then you have to change your TV's default speaker from the internal speaker to the external speaker you've just set up.
Test Your Setup
Now, if you have rightly connected your components with each other, you can turn the volume up and check if you can hear anything. If you can listen to the music or any sound of the video you are playing, you can be sure that the connection has been made and you're good to go. If you ever want to upgrade your receiver or TV, you can simply unplug the cables.
Conclusion
You have nothing to worry about if you can not connect your TV with the receiver via HDMI. You can use one of the alternatives above to connect your TV and your receiver successfully, and you'll be able to enjoy a higher-quality home audio experience.
-our editorial board has reviewed this article and has been approved for publication according to our editorial policy.
Best Seller List Of Receivers:
Last update on 2023-12-07