Around 2010, companies introduced major consumer electronics such as 3D product lines, touting them as their best TVs. However, the 3D TV craze has died down since then. Many projector manufacturers, though, continue to provide alternatives to 3D, and today we will compare 3D TVs vs. 3D Projectors.
3D TVs vs. 3D Projector: Is there even an option?
You must have heard about the 3D content and the charms of watching them. Possibly, you might have a list of your favorite 3D movies and waiting to watch them on a device but are stuck between the two options.
Although both devices are good, but they have significant differences that make one better than the other. Thanks to the adventure of 3D TV and projectors due to them, it has been possible to bring all the excitement at home for 3D viewing. A question might be hovering around your head, are 3D projectors worth it? If anyhow they are, how do they compare to the 3D TVs?
Let's find out the answers to all of your questions together!
Comparison Between Passive & Active 3D TV vs. Projector
After extensive research, we have collected all the necessary information regarding the benefits and flaws of 3D TVs and Projectors for you to choose between these two options. Some of the major points are mentioned below:
Passive 3D TV:
Passive 3D TVs can blend two frames into one by altering the horizontal lines of the frame meant for the left eye and the one for the right eye.
Less wattage is used in them as compared to projectors. There is no need for syncing glasses with the device.
But,
HDTVs have smaller sizes, so the 3D content is less obvious in them. Also, a reduction in resolution has been observed in passive 3D by half to produce 3D effects.
Active 3D TV:
The quality of content remains the same as the resolution will not be compromised. A full-screen resolution can be seen by each eye independently.
But,
Active 3D needs syncing with the device to work. Crosstalk is more than Passive 3D devices.
Passive 3D Projector:
The screen size of a passive 3D Projector is larger than HDTV to display 3D content more obvious. Passive 3D projectors are low in price as compared to 3D TV.
These are the most cost-effective appliances. No need to sync with glasses and crosstalk is also less.
But,
More wattage is used in projectors in comparison to TVs. The resolution is also reduced in the case of passive 3D projectors.
Active 3D Projector:
All features are comparably similar to the passive 3D projectors, except, that active 3D will need to sync with the device to work.
Display Quality: 3D TV vs. 3D Projector
The stake is higher than vibrancy and deep black levels, considering the display quality of 3D content. The real joy of 3D comes from the immersion displayed on the screen, which can be challenging for small or medium-sized displays.
The color gamut used in TVs is wide and also provides better HD resolution as compared to the video projector. Though TV never gives off poor content but the overall quality of projector screen gives better options to consumers for an authentic 3D viewing experience.
Value for Money: 3D TV vs. 3D Projector
Interestingly, projectors offer a much larger and more flexible screen at a lower price, even a decent projector under 500 can support 3D. There's only one advantage of using a TV over a projector is that it consumes less energy.
The obvious difference will be visible on the electricity bill, depending on the plan of how much using them.
Note: All projectors do not support 3D. You must look at the specifications to see if there is a specified statement for displaying 3D content.
3D TVs – Benefits and Drawbacks:
3D TVs have been discontinued by many manufacturers such as LG, Samsung, Sony, and others but still, there are many in use. They have been widely replaced by 3D projectors. The provided information is for those who need clearance on used 3D TV or for archive purposes.
Benefits:
Watching 3D content in movie theaters is fun but being able to watch 3D movies, shows, programming, and video/PC games at home is the best deal for anyone. If properly adjusted, 3D TV can deliver an excellent immersive viewing experience.
If you are not a big fan of 3D content, there is also an option for displaying 2D content on that TV in the best quality.
Drawbacks:
By comparing filmed content with the content being displayed in 3D, you will find out the depth and layers of the images are not similar to in the real world.
Many people also do not like 3D TVs because they are easily bothered by wearing 3D glasses. The field of vision also gets narrowed by wearing 3D glasses.
Though wearing or not wearing 3D glasses can be some options for you, the high pricing to pay is the only choice you can make. Some 3D TVs use passive polarized glasses that are less expensive and more comfortable.
Without any doubt, 3D TVs are very expensive. Due to their discontinuation, their prices have same down after a few years, but these prices are still higher than other non-3D TVs.
Best Seller List of 3D TVs:
3D Projectors – Benefits and Drawbacks: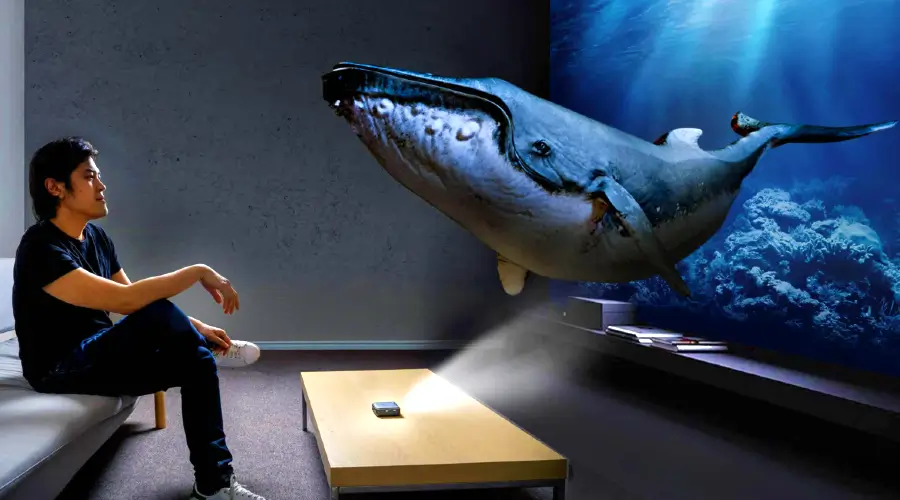 Benefits:
Projectors have bigger screen sizes as compared to TVs which reveals the greater 3D viewing experience in 3D projectors.
A 3D TV will require a 3D Blu-ray disc player that will cost an extra amount, while projectors are the least expensive.
These projectors are portable as you can carry them easily anywhere due to their compactness in size.
A wide variety of screen sizes is also available for 3D projectors, and you can also customize them as per your need.
The light emitted by TVs can be a torcher to the eyes, but 3D projectors are not complex to the eyes, and you can comfortably watch any content peacefully.
Drawbacks:
There can be some issues faced in 3D projectors during data transmission if you are unaware of transmission formats.
Although the bulbs used in 3D projectors have years of lifespan, they still need replacement after a certain period. You will be spending extra money on bulb replacement that can prove costly for you.
Best Seller List of 3D Projectors & TVs:
Frequently Asked Questions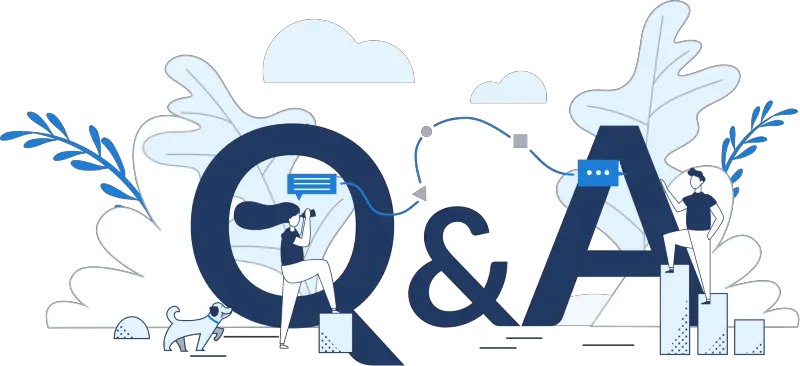 Are 3D TVs still available in the market?
Since 2019, 3D TVs have stopped being on the market. The companies have stopped manufacturing new 3D TVs at all.
Is it possible to watch 3D pictures without glasses?
Yes, you can watch any kind of 3D content without wearing 3D glasses, but the picture quality will be less than your expectations.
Can 3D movies be displayed on a projector?
To play a 3D movie on a projector, it is compulsory to make sure your projector is compatible with the content. There are various ways to watch 3D content on different projectors. But keep in mind, you can't play 3D movies on a regular projector as it won't be able to interpret and read 3D signals for converting into 3D images.
For watching 3D content, is it necessary to have 3D TV?
Definitely, there will be a need for 3D TV to display 3D content on screen. Some other devices such as a 3D Blu-ray disc, player, 3D glasses, and an HDMI cable will be required. These devices are usually compatible with 3D TVs.
Conclusion
There are only minor differences between the 3D projectors and 3D TVs. The major difference is in the pricing and screen size, which is why most people prefer 3D projectors over TV. It means that if you want to watch a 3D movie, it must be on a large screen with adequate 3D quality.
To produce a good 3D effect, 3D TVs are nowhere near 3D projectors, especially regarding the high pricing of TVs. So, it is clearly better to use their projector counterparts.
Last update on 2023-12-07