Around 2010, companies introduced major consumer electronics such as 3D product lines, touting them as their best TVs. However, the 3D TV craze has died down since then. Many projector manufacturers, though, continue to provide alternatives to 3D, and today we will compare 3D TVs vs. 3D Projectors.
3D TVs vs. 3D Projector: Is there even an option?
You must have heard about the 3D content and the charms of watching them. Possibly, you might have a list of your favorite 3D movies and waiting to watch them on a device but are stuck between the two options.
Although both devices are good, but they have significant differences that make one better than the other. Thanks to the adventure of 3D TV and projectors due to them, it has been possible to bring all the excitement at home for 3D viewing. A question might be hovering around your head, are 3D projectors worth it? If anyhow they are, how do they compare to the 3D TVs?
Let's find out the answers to all of your questions together!
Comparison Between Passive & Active 3D TV vs. Projector
After extensive research, we have collected all the necessary information regarding the benefits and flaws of 3D TVs and Projectors for you to choose between these two options. Some of the major points are mentioned below:
Passive 3D TV:
Passive 3D TVs can blend two frames into one by altering the horizontal lines of the frame meant for the left eye and the one for the right eye.
Less wattage is used in them as compared to projectors. There is no need for syncing glasses with the device.
But,
HDTVs have smaller sizes, so the 3D content is less obvious in them. Also, a reduction in resolution has been observed in passive 3D by half to produce 3D effects.
Active 3D TV:
The quality of content remains the same as the resolution will not be compromised. A full-screen resolution can be seen by each eye independently.
But,
Active 3D needs syncing with the device to work. Crosstalk is more than Passive 3D devices.
Passive 3D Projector:
The screen size of a passive 3D Projector is larger than HDTV to display 3D content more obvious. Passive 3D projectors are low in price as compared to 3D TV.
These are the most cost-effective appliances. No need to sync with glasses and crosstalk is also less.
But,
More wattage is used in projectors in comparison to TVs. The resolution is also reduced in the case of passive 3D projectors.
Active 3D Projector:
All features are comparably similar to the passive 3D projectors, except, that active 3D will need to sync with the device to work.
Display Quality: 3D TV vs. 3D Projector
The stake is higher than vibrancy and deep black levels, considering the display quality of 3D content. The real joy of 3D comes from the immersion displayed on the screen, which can be challenging for small or medium-sized displays.
The color gamut used in TVs is wide and also provides better HD resolution as compared to the video projector. Though TV never gives off poor content but the overall quality of projector screen gives better options to consumers for an authentic 3D viewing experience.
Value for Money: 3D TV vs. 3D Projector
Interestingly, projectors offer a much larger and more flexible screen at a lower price, even a decent projector under 500 can support 3D. There's only one advantage of using a TV over a projector is that it consumes less energy.
The obvious difference will be visible on the electricity bill, depending on the plan of how much using them.
Note: All projectors do not support 3D. You must look at the specifications to see if there is a specified statement for displaying 3D content.
3D TVs – Benefits and Drawbacks:
3D TVs have been discontinued by many manufacturers such as LG, Samsung, Sony, and others but still, there are many in use. They have been widely replaced by 3D projectors. The provided information is for those who need clearance on used 3D TV or for archive purposes.
Benefits:
Watching 3D content in movie theaters is fun but being able to watch 3D movies, shows, programming, and video/PC games at home is the best deal for anyone. If properly adjusted, 3D TV can deliver an excellent immersive viewing experience.
If you are not a big fan of 3D content, there is also an option for displaying 2D content on that TV in the best quality.
Drawbacks:
By comparing filmed content with the content being displayed in 3D, you will find out the depth and layers of the images are not similar to in the real world.
Many people also do not like 3D TVs because they are easily bothered by wearing 3D glasses. The field of vision also gets narrowed by wearing 3D glasses.
Though wearing or not wearing 3D glasses can be some options for you, the high pricing to pay is the only choice you can make. Some 3D TVs use passive polarized glasses that are less expensive and more comfortable.
Without any doubt, 3D TVs are very expensive. Due to their discontinuation, their prices have same down after a few years, but these prices are still higher than other non-3D TVs.
Best Seller List of 3D TVs:
Sale
Bestseller No. 1
LG OLED C1 Series 65" Alexa Built-in 4k Smart TV, 120Hz Refresh Rate, AI-Powered 4K, Dolby Vision...
OLED DISPLAY: Watch your content come to life in over 8 million pixels. Each pixel turns on and off independently so you'll see your content with perfect black, over a billion rich colors and infinite contrast for a viewing experience like no other.
A9 GEN 4 AI PROCESSOR 4K: Picture and sound adjustment happen automatically with our best processor. The a9 Gen4 AI Processor 4K uses deep-learning algorithms to detect scenes and genres to make your content look its best no matter what or when you're watching.
GAME OPTIMIZER: Game Optimizer gives you easier access to all your game settings, while the latest HDMI allows for fast gaming speeds. Plus, you'll get low input lag and fast response times with Auto Low-Latency Mode and HGiG.
GOOGLE ASSISTANT & ALEXA BUILT IN: There's no need for an extra device – just ask your TV for music, weather, news, your Amazon shopping list, and more. Plus, conveniently control your connected home and smart devices.
HOME CINEMA EXPERIENCE: Get breathtaking picture and audio that makes you feel like you're in the action with Cinema HDR, Dolby Vision IQ & Dolby Atmos. See movies exactly how directors intended with Filmmaker Mode. And with built-in access to Netflix, Prime Video, Apple TV plus, Disney plus and LG channels, your favorite content is at your fingertips.
Bestseller No. 2
Sharp LC-90LE745 90-inch 1080p 120Hz LED 3D HDTV (Old Model)
90-Inch Class (90-1/64-Inch diagonal)
The World's Largest LED TV
Smart TV with web browser
Built-in Wi-Fi
Full HD Active 3D
Bestseller No. 3
Hisense 120L10E 120-Inch 4K UHD Smart Laser Projector TV with Screen and 2.1 Audio System (2019)
Combining movie-theater technology with simple tabletop setup, Hisense 4k ultra HD smart laser TVs deliver a razor-sharp, stunningly realistic picture with beautifully natural motion, rich and vibrant colors, and incredible detail.
Perfect for tight spaces, the dual-laser smart laser TV's ultra-short throw optics allows it to be positioned inches from the wall and just 8 inches away from the included 120-inch screen for an immersive home theater experience.
Delivering 4x the resolution of standard full HD TVs, the 4k UHD smart laser TV delivers a wide color gamut with an enhanced spectrum of over a billion colors and memc technology that smooths fast-moving images in action movies and sports.
Dimensions (LxWxH): Laser TV is 27.1 by 16.4 by 8.1 inches, 50.1 pounds; ALR screen is 105.8 by 1 by 60 inches, 41.9 pounds; Subwoofer is 14.2 by 6.5 by 13.4 inches, 13.8 pounds. Please note this product ships in two boxes with the TV and subwoofer in one box and the screen in the second box.
Complete your cinematic experience with theater-quality audio from the built-in, 40-watt Harman kardon speakers and included 60-watt wireless subwoofer plus DBX-TV sound enhancement technology for deep, rich 3d surround sound.
Bestseller No. 4
LG Electronics OLED65E6P Flat 65-Inch 4K Ultra HD Smart OLED TV (2016 Model)
Dimensions (W x H x D): TV without stand: 57.5" x 35.2" x 2.2", TV with stand: 57.5" x 35.2" x 7.9"
Smart functionality gives you access to your favorite apps and content using webOS 3.0
Pairs 4K Ultra HD picture clarity with the contrast, color, and detail of High Dynamic Range (HDR) for the most lifelike picture
Individually lit OLED pixels achieve the ultimate contrast for outstanding picture quality
OLED does not require a backlight giving it deep blacks and making it extremely thin
Bestseller No. 5
SAMSUNG 86-Inch Class Crystal 4K UHD LED TU9010 Series HDR, AMD FreeSync, Borderless Design, Multi...
CRYSTAL PROCESSOR 4K: This ultra fast processor transforms everything you watch into stunning 4K.
MOTION RATE 240: Minimizes motion blur on screen, so action packed movies and sports stay smooth and crisp.
SMART TV POWERED BY TIZEN TM: Go beyond Smart TV with next gen apps, super easy control, and a host of enhancements that elevate the TV watching experience.
REAL GAME ENHANCER + TM: Engineered to make the TV and the console work seamlessly together to reduce lag, tearing and stuttering.
CRYSTAL DISPLAY: Experience crystal clear colors that are fine tuned to deliver a naturally crisp and vivid picture.
3D Projectors – Benefits and Drawbacks: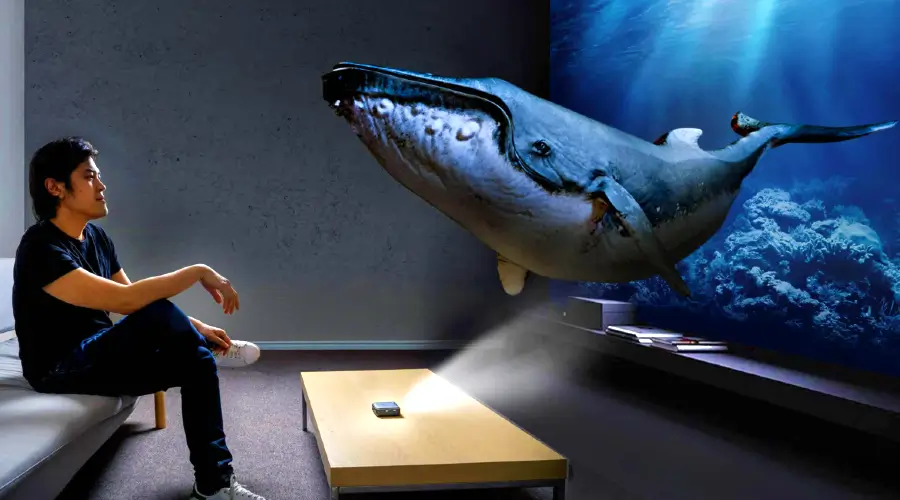 Benefits:
Projectors have bigger screen sizes as compared to TVs which reveals the greater 3D viewing experience in 3D projectors.
A 3D TV will require a 3D Blu-ray disc player that will cost an extra amount, while projectors are the least expensive.
These projectors are portable as you can carry them easily anywhere due to their compactness in size.
A wide variety of screen sizes is also available for 3D projectors, and you can also customize them as per your need.
The light emitted by TVs can be a torcher to the eyes, but 3D projectors are not complex to the eyes, and you can comfortably watch any content peacefully.
Drawbacks:
There can be some issues faced in 3D projectors during data transmission if you are unaware of transmission formats.
Although the bulbs used in 3D projectors have years of lifespan, they still need replacement after a certain period. You will be spending extra money on bulb replacement that can prove costly for you.
Best Seller List of 3D Projectors & TVs:
Bestseller No. 1
Pocket Outdoor 3D Movie Projector, Wireless DLP WiFi Mini Portable Projector Support Full HD Home...
♥Upgraded DLP Technology Brings Higher Performance: Advanced DLP technology uses patented DMD chip imaging to provide higher brightness uniformity and color reproduction. The machine adopts a closed optical path to reduce the probability of dust entering. Support full HD 1080P, the image is clear and flicker-free. Built-in LED lights with a service life of up to 50,000 hours, ensuring stable operation and long service life. No need to replace bulbs frequently, saving you a lot of money and time.
♥Pocket Handheld Projector: Another advantage brought by DLP technology is the compact structure, which can install a 8400mAh rechargeable battery inside that can last for 120mins. And the mini projector measures only 6.7*4.1*1.1 inches, weighs 0.98 pounds, and the palm size allows you to put it in a backpack for portable outdoor projection. It subverts your understanding of the projector and satisfies you to watch anytime, anywhere. It is very convenient and a must-have device for your family.
♥Big Screen Wireless 3D Home Theater: Wireless WiFi connection function, mirror your smartphone to projector quickly and smoothly via Airplay/Miracast, share video on bigger screen without any dongle/adapter /photo/text. And it supports side-by-side/top-bottom 3D video with DLP-link 3D glasses, bringing you truly stunning 3D effects. Plus, you can get throw sizes from 50-150 inches, from 5.2 to 15.6 feet. Built-in powerful high-fidelity speakers, all-round output sound.
♥ Easier to Use Features: Upgrade more convenient design for better user experience. Auto ±50° vertical keystone correction to ensure no image distortion, others are only ±15°. Simultaneous auto 360° image flip, support front/rear/ceiling projection. Sliding cover design, exquisite workmanship, better protect your projector lens. Adjust the ring on the right side of the projector for focus. Upgrade to an ultra-fast silent cooling system to immerse you in a movie or game without fan noise.
♥Compatible with More Devices: Equipped with USB/HDMI/3.5mm headphone jack port, support multiple external devices, such as speakers, headphones, gamepads, DVD/Blu-ray players, Fire TV Stick/Roku Stick, laptops, iOS/ Android phones, game consoles, cameras and more. Plug and play, directly play movies, pictures and music in U disk/hard disk. Upgrade the 2GB RAM to improve the loading speed of the projector, reduce the freeze, and greatly optimize the viewing experience.
Bestseller No. 2
Pocket DLP Mini Projector 3D WiFi Full HD 1080P Supported Outdoor Movie Cinema Wireless Airplay Home...
【Portable Projector for Anywhere】DLP projector is famous for its smaller size, only 3.9x4.3x1.5 inches and 0.66 pounds, you can put it in your backpack or pocket and take it anywhere, watch a great movie on the go. And built-in 5200mAh rechargeable battery, a full charge can provide 2 hours of continuous use without plugging in the power cord. In addition, it can also be used as a power bank to charge mobile devices such as smartphones without worrying about running out of battery.
【Wireless Connection & Auto Adjustment】The pocket projector has WiFi mirroring function, which can directly sync the screen of your smartphone/tablet/laptop (iOS/Android/Windows) to the big screen without any cables or adapters. Automatically detects tilted images and performs ±50° vertical keystone correction after power on. There is also auto image flip, allowing front/rear projection or ceiling/wall mounting. There is no complicated operation that extremely friendly to the elderly or kids.
【Big Screen 3D Cinema】Our mini DLP projector has an unique 3D playback function, which supports side-by-side/top-bottom active shutter 3D video. Just put on your DLP-link 3D glasses then turn into a 3D cinema in seconds ("3D" button on the remote control). You can enjoy wonderful 3D movies in bedroom without leaving home, the largest 100-inch display is even more amazing, let you fully immerse yourself in a realistic 3D world, perfect for family entertainment/party/outdoor travel/camping.
【Play High-quality Images/Sounds】Due to the reflection principle, DLP projectors can achieve clearer and more stable projection. There will be no shadows on the edges of pixels, some thin lines and small fonts can be displayed, with purer black and white & richer gray levels. It supports Full HD 1080P and 3300 lumens soft LED light source for vivid colors and average brightness. The built-in Hi-Fi speaker provide high-quality surround sound and experience unparalleled crystal stereo effect.
【More Wired Connections】Portable projector is equipped with multiple ports (USB/HDMI/3.5mm audio jack), powerfully compatible with almost most electronic devices, such as DVD/Blu-ray players, Fire Sticks, laptops, mobile phones, headphones , game consoles, gamepads, cameras, etc. And the USB port supports 128GB U disk and 1TB hard disk, plug and play. Turn your idle mobile phone or TV stick into the best projection companion and enjoy massive large-screen viewing pleasure.
Bestseller No. 3
Optoma HD39HDR High Brightness HDR Home Theater Projector | 120Hz Refresh Rate | 4000 lumens | Fast...
HDR COMPATIBLE: HDR10 technology (with 4K input) enables brigher whites and deeper black levels for an enhanced viewing experience
FAST RESPONSE TIME: Enhanced Gaming Mode enables lightning-fast response time of 8.4ms with a 120Hz refresh rate
HIGH BRIGHT & COLORFUL IMAGE: Enjoy an incredible 4,000 lumens of brightness for lights-on viewing; a 6-segment color wheel (RYGCWB) produces accurate color with sRGB & REC.709 color profile
CLEAR, DETAILED IMAGES: 1080p (1920×1080) resolution (with 4K input) and 50,000:1 contrast ratio renders sharp and detailed images from high definition content without downscaling or compression
EXTENSIVE CONNECTIVITY: Connect to gaming consoles, media players and other HDMI devices such as Google Chromecast, Amazon Fire Stick and Apple TV; inputs include dual HDMI (1.4a 3D support)
Sale
Bestseller No. 4
ViewSonic PX703HD 1080p Projector with 3500 Lumens DLP 3D Dual HDMI Sports Mode and Low Input Lag...
SUPERSIZED MOVIES AND GAMES: Immersive theater-like experience in Full HD (1920x1080p) on a screen up to 300-inches
CINEMATIC COLORS: Exclusive Color technology offers a wide color gamut for beautiful image production in nearly any environment
SHORTER THROW: With a shorter throw lens, this projector can be placed just inches away from a wall or screen to give you a huge image
REDUCED INPUT LATENCY AND GAME MODE: Ideal for intense action-packed gaming and sports, this projector delivers smooth images without delay
LONG LAMP LIFE: Eco Mode allows the lamp to shine bright for up to 15,000 hours
Bestseller No. 5
3D Hologram Fan WiFi Projector with 700 Video Library, Tabletop Holographic LED Ceiling Skylight...
🎅【Upgrade Hologram Fan】:Based On Our Customer Experience And Feedback, Missyou Has Upgrade Our Hologram Fan + Wifi + Upload By App(Android&Ios)+ 700 Free 3d Video Library + Hi-Resolution(1400*510p) + 510pcs Led Lights + 50% Brightness.
🎅【Four Leaves】:Missyou Holofan Is Composed of 510 High-Brightness Led Lamp Beads.The New Holographic Projector Resolution Is 1400*510px .With A Large Number of Lamp Beads, You Can Get A Clearer And Brighter 3d Pattern。
🎅【APP Upload Video】: Added Wifi Function to Connect Your Hologram With App. - High-Resolution 3d Visuals And Realistic Holographic Effects, Can Help You Effectively Convert Passive Audiences Into Real Buyers.
🎅The Content Displayed By The Holographic Fan Display Can Be Uploaded Using A Tf Card And Mobile App. Our Company Provides Many Materials. After Purchase, You Can Contact Us to Provide or Customize Materials
🎅It Can Clearly Display The Hologram Video of The Product And Flexibly Change The Advertising Content. Custom Video And Mode Editing, Support Memory Card, And Mode Editing Software. After You Purchase, You Can Contact Our Company. We Will Send The Gifted Holographic Video As Soon As Possible. There Are Many Types of Gifted Videos, Such As Digital Products, Company Logos, Catering, Etc. We Also Support Customized Videos
Frequently Asked Questions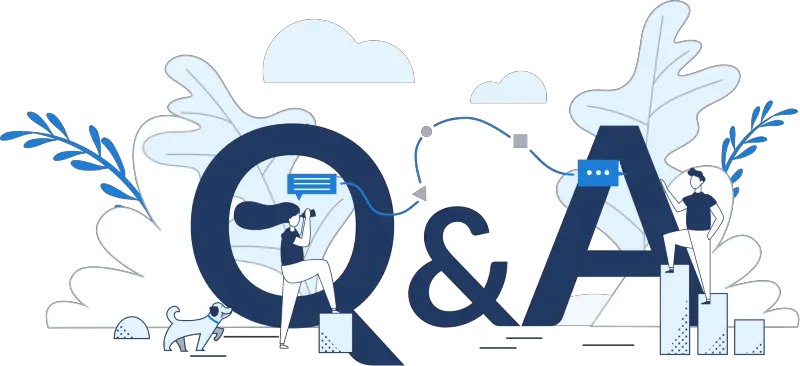 Are 3D TVs still available in the market?
Since 2019, 3D TVs have stopped being on the market. The companies have stopped manufacturing new 3D TVs at all.
Is it possible to watch 3D pictures without glasses?
Yes, you can watch any kind of 3D content without wearing 3D glasses, but the picture quality will be less than your expectations.
Can 3D movies be displayed on a projector?
To play a 3D movie on a projector, it is compulsory to make sure your projector is compatible with the content. There are various ways to watch 3D content on different projectors. But keep in mind, you can't play 3D movies on a regular projector as it won't be able to interpret and read 3D signals for converting into 3D images.
For watching 3D content, is it necessary to have 3D TV?
Definitely, there will be a need for 3D TV to display 3D content on screen. Some other devices such as a 3D Blu-ray disc, player, 3D glasses, and an HDMI cable will be required. These devices are usually compatible with 3D TVs.
Conclusion
There are only minor differences between the 3D projectors and 3D TVs. The major difference is in the pricing and screen size, which is why most people prefer 3D projectors over TV. It means that if you want to watch a 3D movie, it must be on a large screen with adequate 3D quality.
To produce a good 3D effect, 3D TVs are nowhere near 3D projectors, especially regarding the high pricing of TVs. So, it is clearly better to use their projector counterparts.
Last update on 2022-09-16